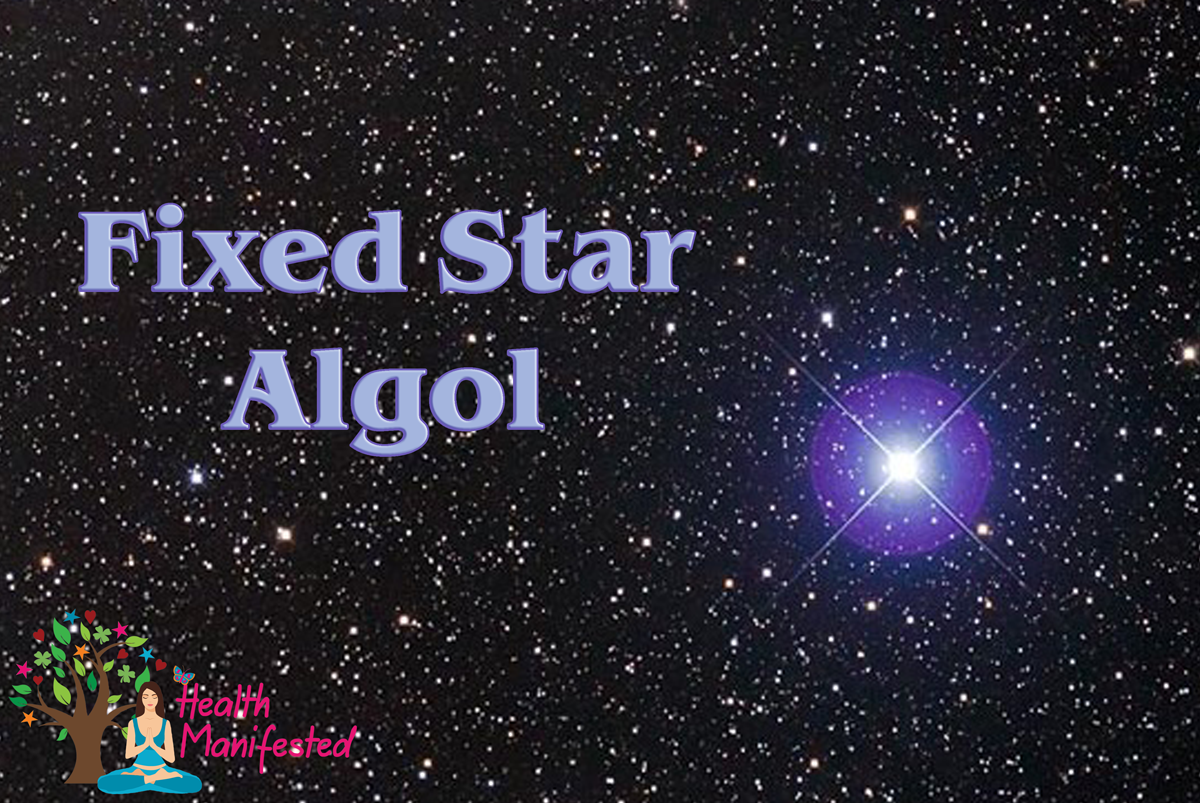 Every year around May 16th the Sun conjuncts the fixed star Algol in Human Design Gate 8.
Traditionally, Algol is associated with difficult circumstances. It is considered one of the most difficult stars.  Algol is considered a female, sexual, passionate, intense star.  This star can bring up anger.  It is often called the demon star.  While the Sun and Algol are conjunct make sure you have all the facts before you start worrying or stressing over anything.
When the Sun conjuncts Algol it can bring about more stress, worry and anxiety. With this energy also comes an intense desire to follow a dream or create a big contribution.  It's all about doing good and giving value.  There can be a sense of feeling lost if a person doesn't know their value or contribution.
Algol is associated with the eyes.  How do you look at things?  Can you shift your perspective?  Try to have compassion and see the beauty around you while the Sun is conjunct Algol.
Make sure to read about Human Design Gate 8 to learn more about the highest expressions of 26°10′ of Taurus as Human Design Gate 8.
The reason I felt a strong desire to create this article is because during this time the riots in the United States started in 2020 and I thought this would bring the awareness to people that this played a part in why people felt such a strong desire to fight for a cause or even just felt more feisty.
Are you interested in learning more yourself or how these transits affect you on a personal level?  Check out our products page to learn about the different types of products we offer.
Click here to learn more about other Human Design Gates or see other transits. Also, make sure to get your Free Human Design chart to take on your journey through the exciting world of Human Design.