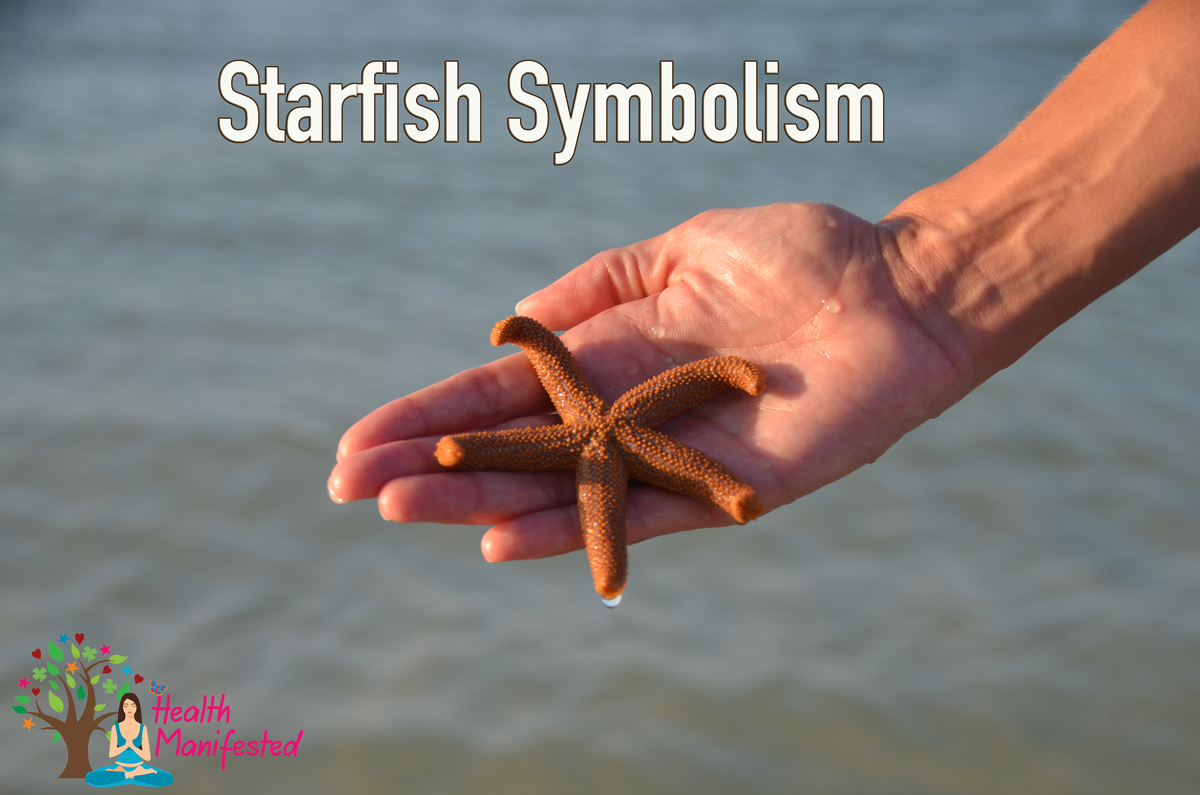 Starfish have many forms of symbolism.  Starfish symbolism can be tapping into your senses.  Starfish only have their senses to rely on.  The starfish in the image was pushed onshore from the waves.  As I picked it up I was very gentle with it and had the intention of helping it get to a safer place.  As I picked up this starfish it used its tube feet to hold on to me very tightly.  It could sense my intentions were good.  The starfish can be asking you to tap into your senses.  A starfish does not have a brain.  It may be asking you to get out of your head.  Are you overthinking things?  What do you feel, smell, taste, touch, or hear?  What is your intuition telling you?  Do you trust yourself?
I once picked up a starfish with the intention of showing some young kids.  This starfish immediately dropped a leg and I instantly put the starfish back in the water.  The starfish senses my intentions and did was it could to get out of the situation.  Sometimes we have to do what we can in times of survival.  Fortunately, starfish are very resilient.  They can regrow an entire leg in about a year.  Do you believe you have the power to heal and regenerate?  Nothing is broken beyond repair.  The regrowing of the leg on the starfish can be representative of a new chapter.  It can be a new you.  The starfish can symbolize healing.
Starfish Symbolism Keywords:
Intuition
Overthinking
Trust
Survival
Resilient
Regenerate
Can you see the beauty the starfish brings and its symbolism? Make sure to check out other symbolism articles.