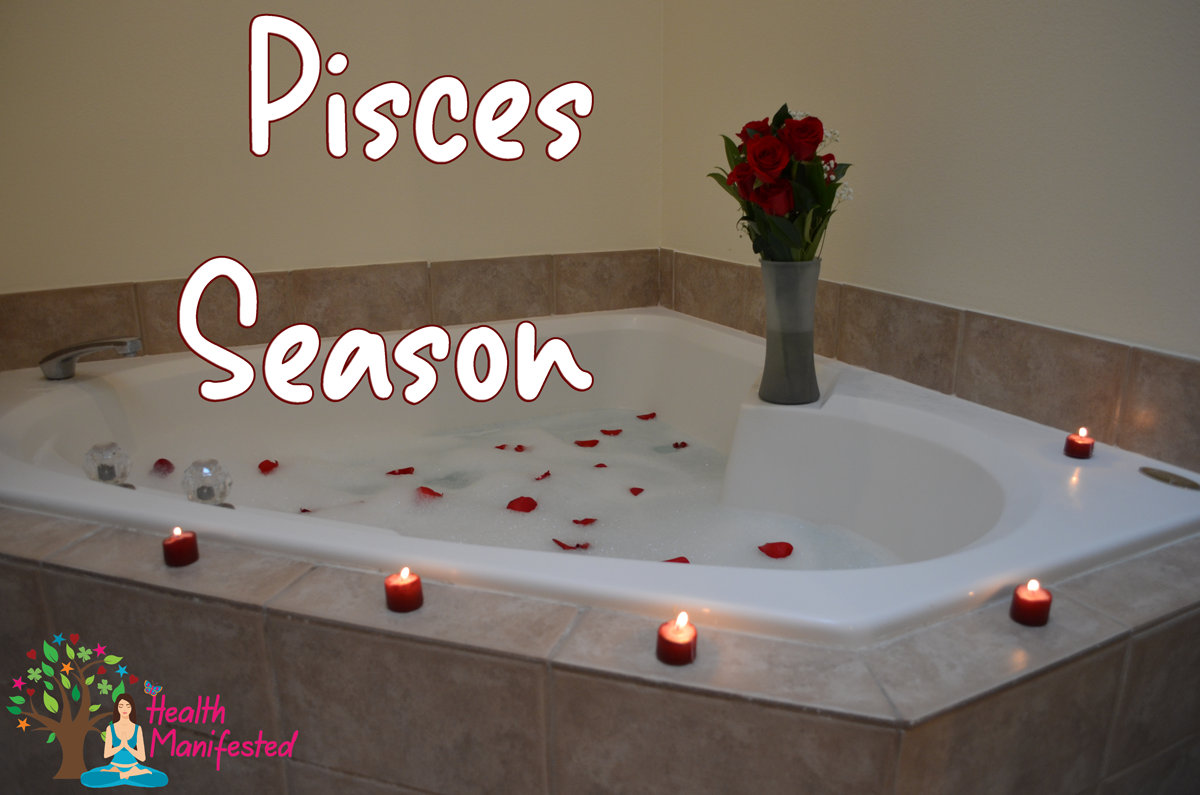 Pisces Season is the Season for Self Love, relaxation, and meditation.  Pisces Season traditionally starts February 19th and ends March 20th.  During Pisces Season go get a pedicure. Show your feet you love them. Give yourself foot massages. Learn about reflexology.
If you would like to learn about the feet and the connection to meridians, organs, chakras, and more I would highly recommend The Reflexology Manual. It has high-quality photos and very helpful, easy to read, and is a great reference to go back to time and time again.
Show your partner you love them by giving them a foot massage. Take some Vitamin C or Airborne to boost your immune system. Go get a lymphatic massage. These are all very supportive ways of self-love for Pisces season.
Pisces rules the feet, immune system, and lymphatic system. It also represents being somewhere outside of your element.  Allow yourself go to on a relaxing vacation somewhere you haven't been before.  Check out Traveler's Bliss to find a relaxing destination.
Pisces has to do with intuition, dreaming, and relaxation.  Allow yourself to take a nice Epsom salt bath or bubble bath and allow yourself time to relax and meditate.  I highly recommend the Envision app during Pisces Season because Aries Season is right around the corner.  They have a meditation called Compelling Future and it is very inspiring for allowing yourself to Envision the next step to take for Aries Season.
After you take a nice relaxing bath, curl up and reading an Astrology Book or Human Design Book and get under the covers and enjoy the peace and quiet or watch Mind Valley and learn from some of the best spiritual teachers.  Pisces has a lot to do with philosophy, trusting in a higher power, and intuition.
If you would like to find out if you have any Pisces in your natal chart, make sure to purchase a Natal Astrology report to get a 25+ page report or check out our other services.
Remember self-love is important.  You are loved and you deserve love.  You are good enough.  Sending lots of love.
Make sure to check out more Self Love for the seasons.