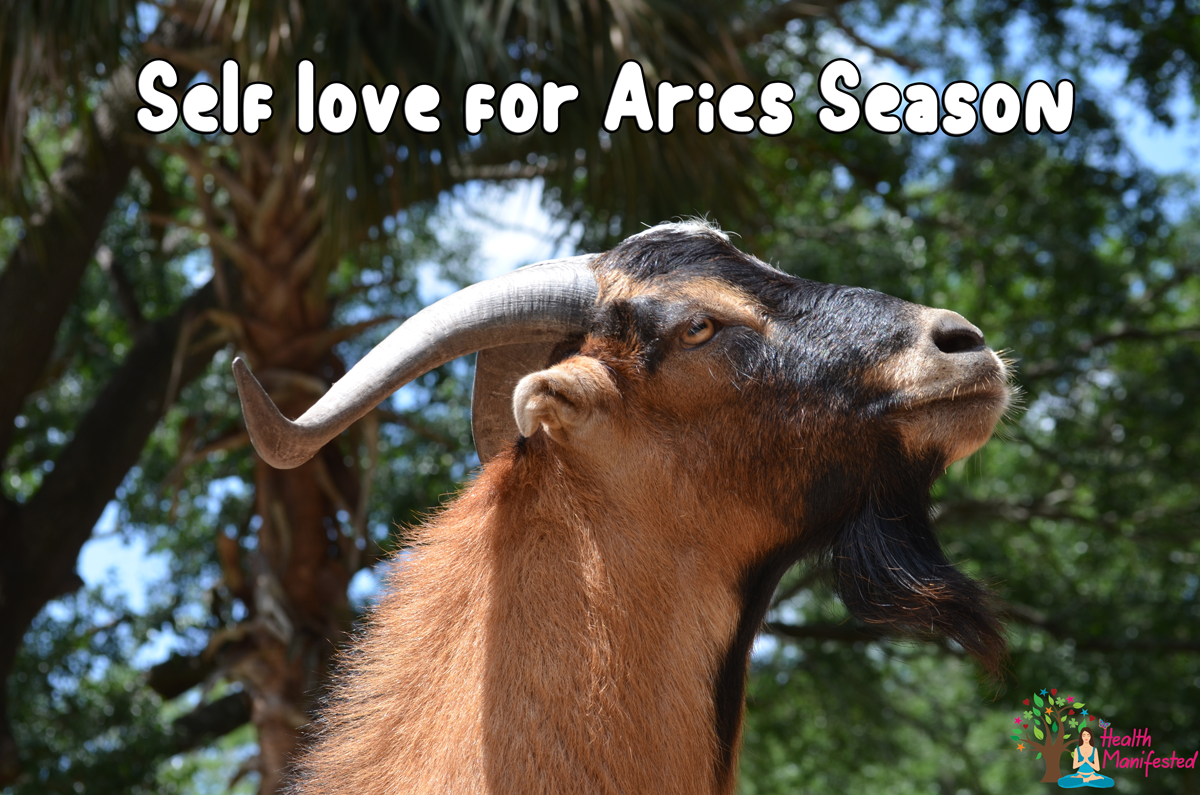 Aries Season is from March 20th – April 19th.  It is time for self-love for Aries Season.  Aries Season is a time where we take risks on ourselves.  What big risk do you want to take this year?  Be courageous.
Aries rules the head, during Aries season, if you have a partner give them a head massage.  Aries love their head rubbed.  Aries also rules the skin, get some massage oil or lotion, and love the skin you are in.
Be open to new beginnings.
During this time we can be more impatient, can have a lot of forward momentum, be more confident and independent.
What steps do you want to take to create a life you love more?  Be honest with yourself and take the actions to get to where you want to go.  Aries can be selfish, but it is also a time to love yourself.  Make sure to be kind to the ones you love.  Make sure to check out more Self Love for the seasons.