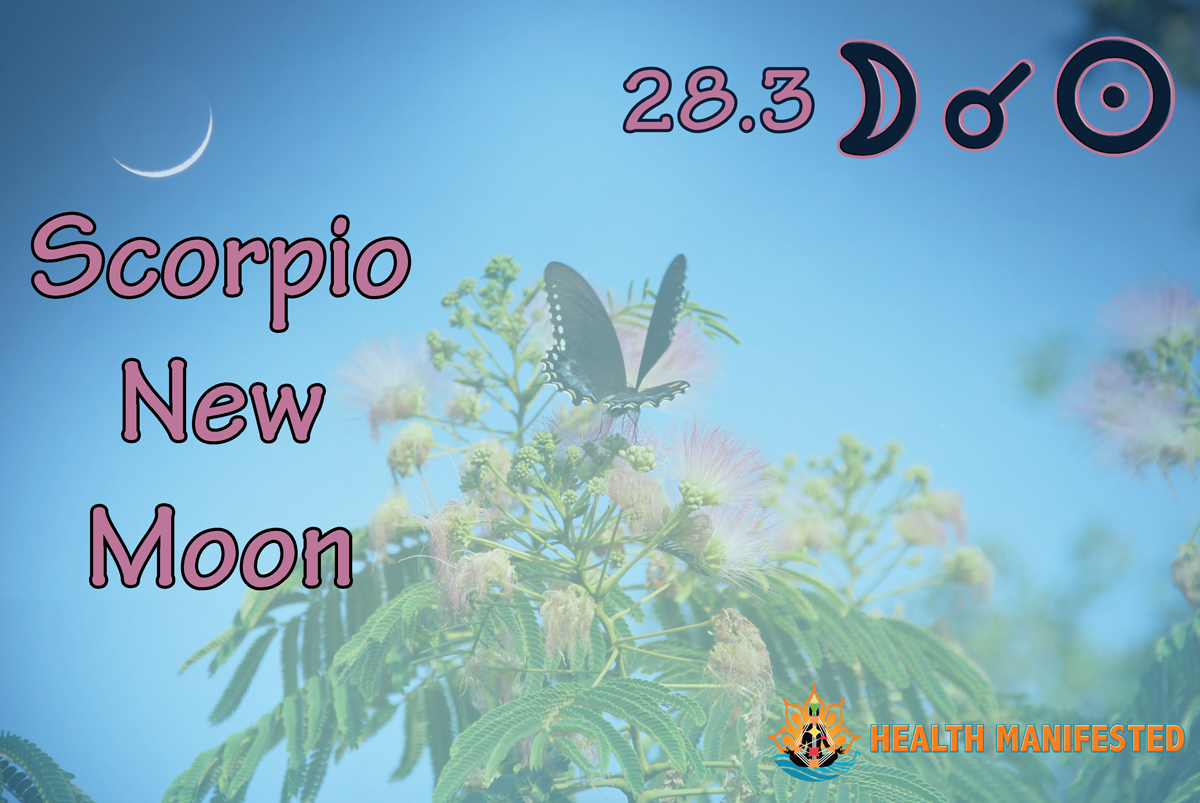 On October 27, 2019 at 11:38pm EDT we have a Scorpio New Moon at 4°25′ in Human Design Gate 28.3.  Human Design Gate 28.3 is the gate of Struggle and during this time we are ready to take a risk that can help us get out of situations that have created struggle in our life.  We know what we want to do to move forward in our life.  Scorpio energy has a lot to do with intensity, power, and emotions.  During this time we are ready to step into our power.  Allow yourself to transform into something beautiful and different that deep down you have always wanted to be.
This Scorpio New Moon opposes Uranus and the Earth at 4° of Taurus in Human Design Gate 27.3.  This is the gate of greed or the obsession of having more than you need.  Uranus is the planet of shock, liberation and is unpredictable change.  This aspect can bring big change and a sense of completion with something in your life around greed and struggle.  There can also be a transformation in the way you handle your emotions and struggles.  You may have an awareness of where people have taken advantage of you or how you have used your power and emotions to take advantage of others.  Awareness is key.  This Scorpio New Moon will allow you to create a transformation in your life around these struggles and step into your power and be the best version of yourself.
Are you interested in learning more yourself or how these transits affect you on a personal level?  Check out our products page to learn about the different types of readings we offer.
Click here to learn more about other Human Design Gates. or see other transits. Also, make sure to get your Free Human Design chart to take on your journey through the exciting world of Human Design.