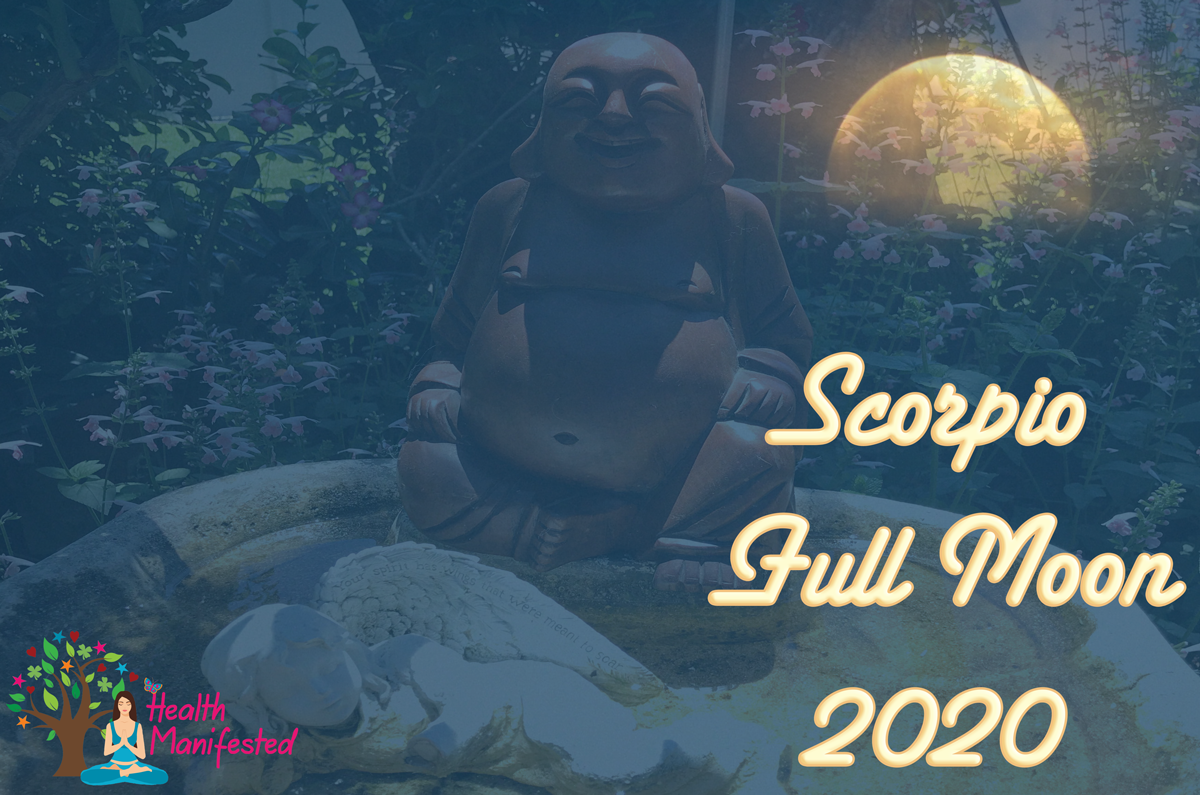 On May 7, 2020 at 6:45 am EDT we have a Full Moon at 17° of Scorpio in Human Design gate 1.5. This is the gate of unique self expression and creative self attraction. This full moon is bringing an awareness of what has been hidden and what we are meant to see. This can bring awareness to secrets. This is a time to let go and release any fears you have.  This full moon can bring a deeper understanding and something that can be completed to help us transform.  When the Moon is in Scorpio we can feel stuck and caught up in things.   We can get stuck in emotional obsessions we don't want to change.  When the moon is in Scorpio we can feel a strong desire to dig deep and look for the truth.
The Sun is at 17° of Taurus in Human Design gate 2.5 and will be almost conjunct Mercury at 20° of Taurus in Human Design gate 23.2. This will make us more talkative. Human Design gate 23.2 is the gate of explaining and self defense and gate 2.5 is the gate of unique direction and intelligent application. This conjunction will make us more talkative and can help us make decisions.  We are looking at what we can use and what to let go of. We can be talking about truths we found.  What is your truth? What are you saying to yourself? This full moon can bring up fears. This is a time of completion.
Venus in Gemini is going retrograde on May 13, 2020.  Venus at 21° of Gemini in Human Design Gate 45.5, the gate of the tribal leader and leadership and  is trining Mars at 26° of Aquarius in Human Design Gate 30.2.  This is the energy of desire and pragmatism.  Venus is squaring Neptune at 20° of Pisces in Human Design Gate 22.4.  This is the energy of Grace and Sensitivity.  Venus square Neptune is creating a sense of confusion of what to do even though this Scorpio Full Moon is bringing an awareness of what has been hidden.  The Moon is also trining Neptune giving you support in the change you are wanting.  This is a great time to envision the future of your desires.
This energy is asking you what do you want to reconnect with in you heart?  Where do you want to lead your heart to create more grace and love in your heart?  What can you do to uniquely express yourself.  What is your heart saying is your truth?
It is helpful to look at which houses are affected by this Scorpio Full Moon to see what area of your life you may experience more truths showing up for you.  Look at the houses Scorpio and Taurus are in and those are the area of your life where you can see the the truths or a deeper understanding in your world.  Read this article to learn about which house system is most accurate to learn more about the houses and see where the Scorpio Full Moon is happening in your chart.  You can pull both the Placidus system and Whole Sign system charts and see which one you resonate most with.  For those of you who are interested in combining Human Design and Astrology Genetic Matrix developed a Human Design Astrology Wheel to help you follow along with these articles and use as your knowledge grows.  Another great software you can purchase is Astrograph.  The have reports and you can see what each aspect means.
Are you interested in learning more yourself or how these transits affect you on a personal level?  Check out our products page to learn about the different types of readings we offer.
Click here to learn more about other Human Design Gates or see other transits. Also, make sure to get your Free Human Design chart to take on your journey through the exciting world of Human Design.