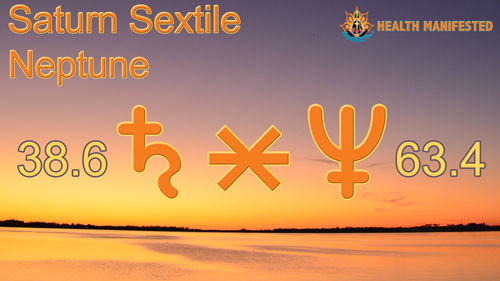 January 31, 2019 Saturn Sextiles Neptune.  Saturn is in Human Design Gate 38.6 which is the gate of the fighter and Neptune is in Human Design Gate 63.4 the gate of Doubt.  We will be more practical and serious during this transit.  We can be more giving and supportive during this time.  We are more likely to get support and help from others during this time.  This is a good time to pray for what you want.  You can help others make their dreams come true and your dreams can come true during this transit.
Other Saturn Sextile Neptune Dates
June 18, 2019
November 8, 2019
Are you interested in learning more yourself or how these transits affect you on a personal level?  Check out our products page to learn about the different types of readings we offer.
Click here to learn more about other Human Design Gates. or see other transits. Also, make sure to get your Free Human Design chart to take on your journey through the exciting world of Human Design.