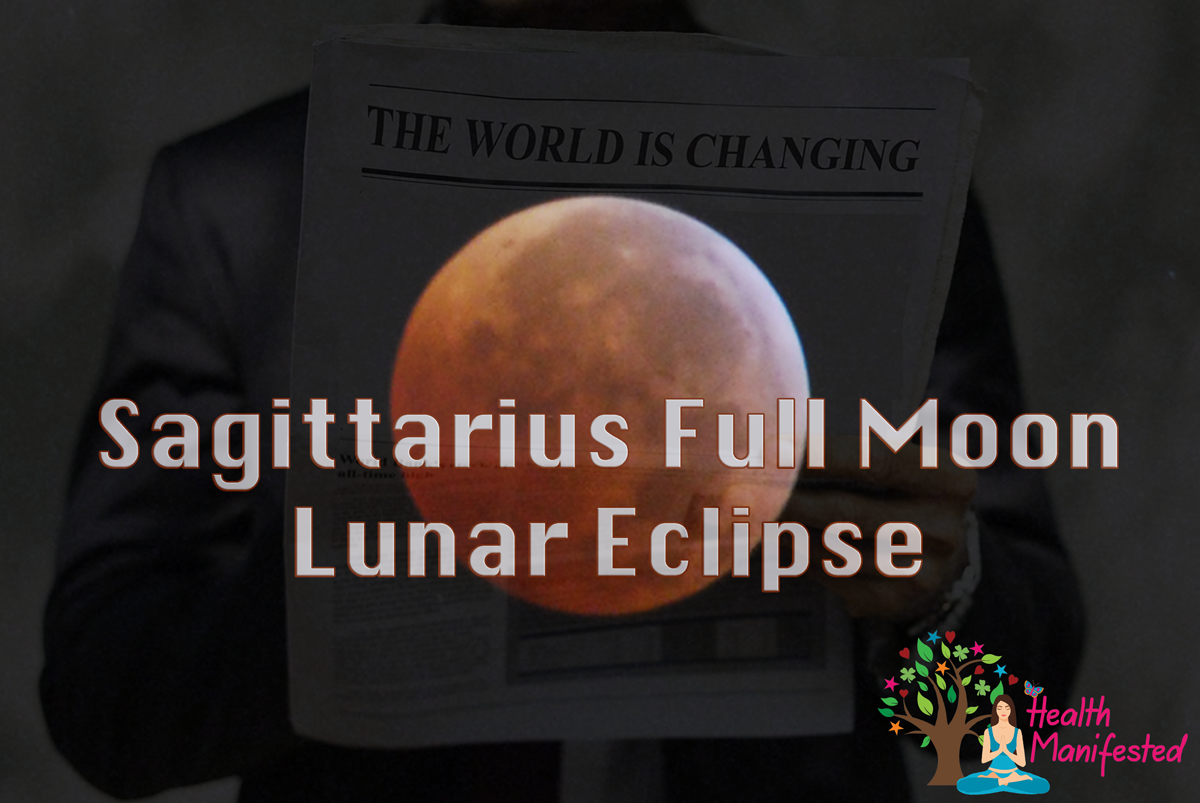 On June 5, 2020 at 3:24 pm ET we have a Full Moon Lunar Eclipse.  The Sun is in Human Design Gate 35.5 and the Moon is in Human Design Gate 5.5.  Human Design Gate 5 is about trusting in universal timing.  It is a Sagittarius energy.  This can bring up a desire for freedom and letting go of what no longer serves you.  Sagittarius has a lot to do with beliefs.  What do you believe?  What do you desire?  This Sagittarius Full Moon Lunar Eclipse is giving you options.  Where do you want to go from here?  Something is ending so something better can come.  It is a great time to make progress and move what you have been working on into something even better.
The Sun is conjunct Venus in Human Design 35.1.  Human Design Gate 35 is about change and progress.  The Sun conjunct Venus can show us what we love.  The gate 35 can create a lot of change and shifts in our life.
The Sun conjunct Venus is squaring Mars and Neptune, which can create some confusion on where to go from here.  The Moon in Human Design Gate 5 is asking us to trust in Universal timing.
This Eclipse is asking you to trust your self in the midst of change.  We have Saturn, Jupiter, Pluto and Venus in retrograde so there is a lot of things are are reviewing and don't feel like there is much stability.
This Eclipse can also be a great time to study and learn something new that can shift you into something that feels more freeing and helps you create a life you love more.
This is a big time of change.  Trust there is stability in change.  Believe in the process.  See the possibilities.  Find the good.
It is helpful to look at which house Gemini and Sagittarius are in.  Read this article to learn about which house system is most accurate to learn more about the houses and see where the Gemini New Moon is happening in your chart.  You can pull both the Placidus system and Whole House system charts and see which one you resonate most with.  For those of you who are interested in combining Human Design and Astrology Genetic Matrix developed a Human Design Astrology Wheel to help you follow along with these articles and use as your knowledge grows.  You can also purchase Astrograph, which is a great astrology software to help you follow along.  You can learn more the transits, aspects, pull charts for yourself and others and even pull reports.
Are you interested in learning more yourself or how these transits affect you on a personal level?  Check out our products page to learn about the different types of readings we offer.
Click here to learn more about other Human Design Gates or see other transits. Also, make sure to get your Free Human Design chart to take on your journey through the exciting world of Human Design.