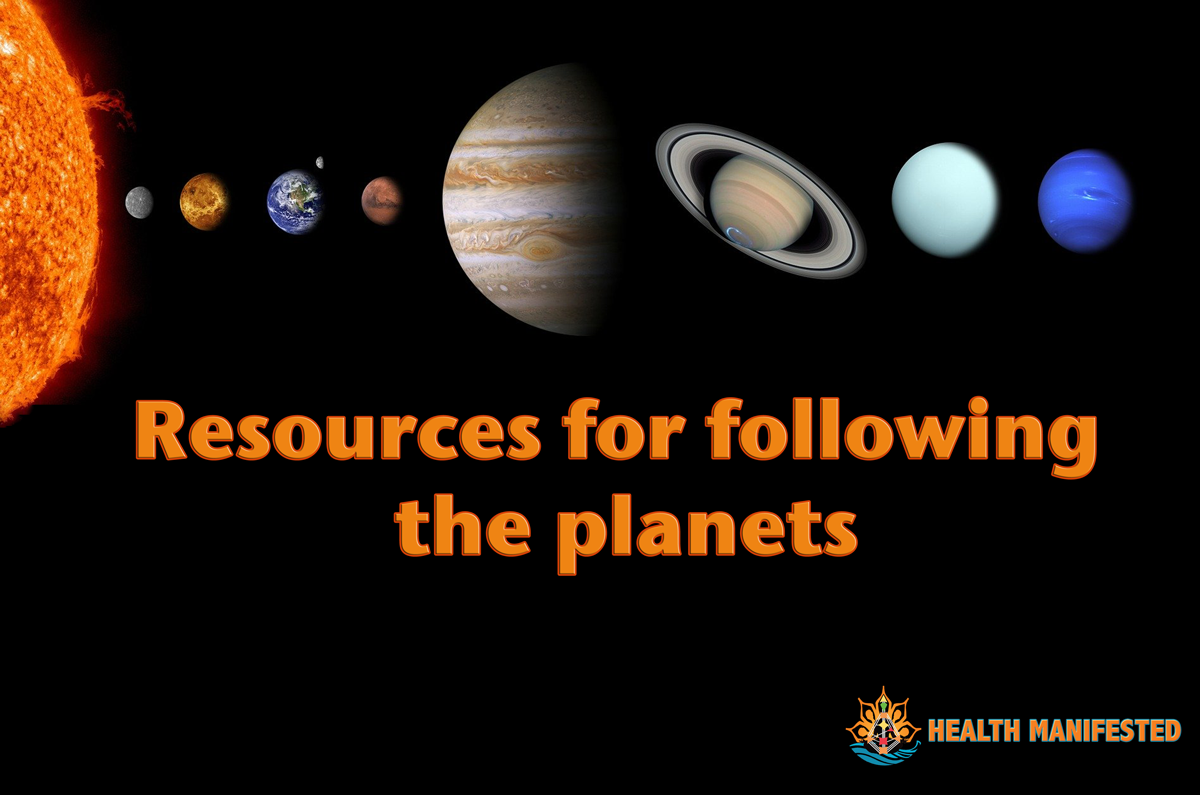 You can get your free birth chart with the current transits here to help you follow the transits.  Make sure to click on the "extended setting" at the bottom to choose the house system you would like to use.  I like to use the whole house system, but use what you resonate most with. I would also recommend adding the ASC & MC and Chiron.  Those are points on the chart I like to discuss.
AstroSeek is a great resource to see future transits and planetary placements.
You can also see when the planets will be retrograde.
This shows the planetary aspects that will be happening each month.
CafeAstrology.com is also another great resource to look at for future transits at a glance.  This is the 2020 calendar.
They also have a very easy to read Ephemeris.  This is the 2020 Ephemeris.  Another 2020 Ephemeris can be found here.
If you are looking to follow the transits using Human Design I would highly recommend Genetic Matrix.  They have a Human Design calendar that is very convenient and easy to read.
You can also see check out the transit articles to see what is coming.
You can also follow along as we travel through the transiting Human Design Gates.