Health Manifested offers remote support services for Mac and PC customers.
Our tech support personnel must be expecting your connection before this program will work. Please do not initiate remote support sessions without contacting our office first for approval.
How to access remote Support
Click on the button below
Begin your support session
Enter the code given by the Technician in the box below and click on the arrow

For PC's
A program called "ConnectWiseControl.exe" will begin downloading.  Once the download is complete, run the program to start your remote support session.

In Microsoft Edge:
Click the Open button in the bar that appears at the bottom of the screen:
Next, click the Run button: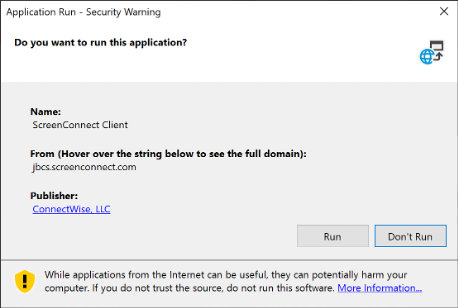 All browsers:  Windows might display a "User Account Control" prompt asking if you allow the program to make changes to your computer.  Click the Yes button to begin the remote support session.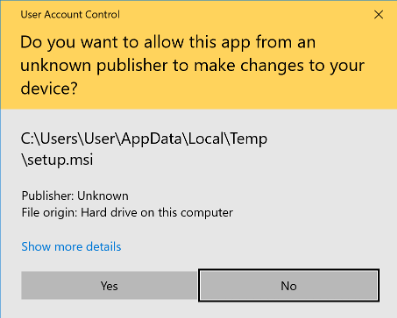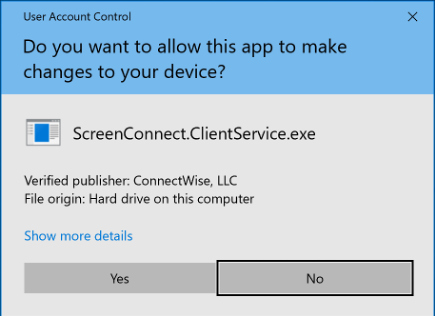 For Mac
Click Open ConnectWise Control Client

You will be prompted to allow 3rd party software to allow this program to work.  Follow the bullets below to allow access.

Click on the Apple icon in the top left hand corner of your screen
Go to System Preferences
Select Security and Privacy
Select the General Tab
Unlock the lock
Enter your Username and Password
Check the box for ConnectWise Control Client
Close the Lock
The technician will then be able to view your screen and work with you remotely to resolve the issue(s).
Once the remote support session has ended, the remote support program should be closed and the technician will not have any further access to your computer.