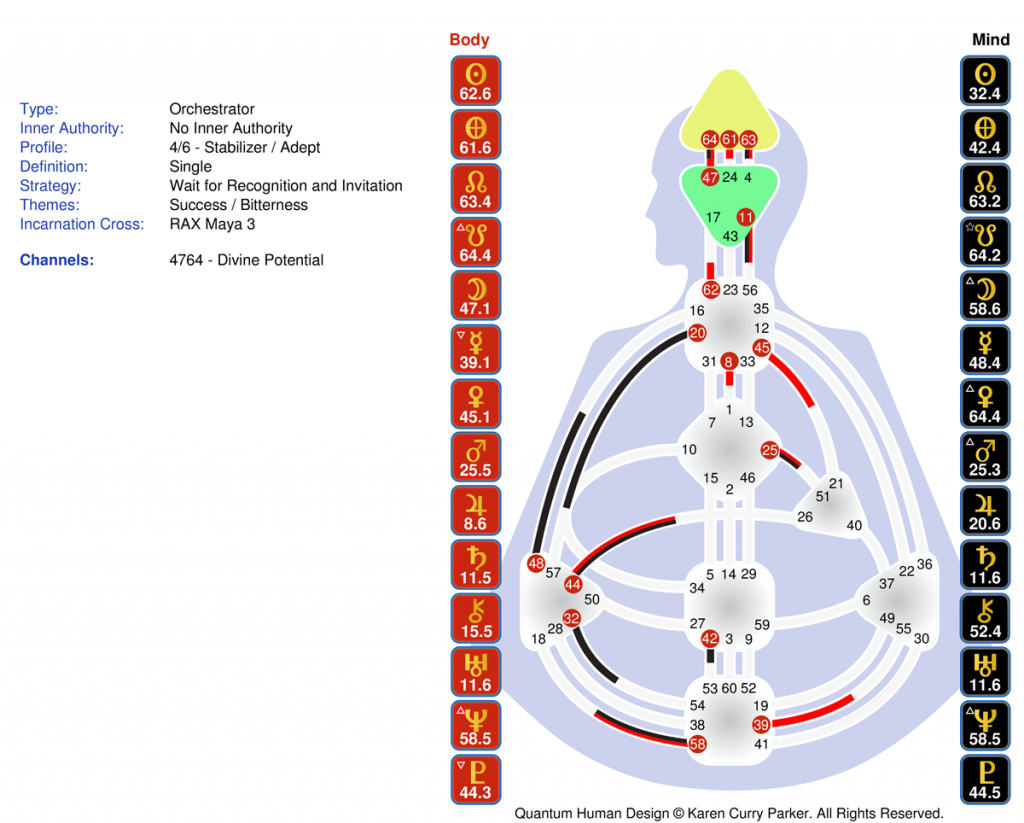 Have you read Karen Curry Parker's books? I started my journey through Human Design with her Book "Understanding Human Design." It is easy to read and down to Earth. She made learning Human Design easy to understand and in a very loving way. You can get this chart free and paid Quantum Human Design chart. She has since moved on to teaching the Quantum Alignment system and now has a chart using her terminology. For example, the 5 Human Design types as described in the article has different names. Her names are sweet like the Generator is the Alchemist. The Manifesting Generator is the Time Bender. The Projector is the Orchestrator. The Manifestor is the Initiator and the Reflector is the Calibrator.
If you would like to learn more about her Quantum Alignment System and way of teaching Human Design I would highly recommend her. If you are a student of hers or like her teaching style, Genetic Matrix offers the chart she teaches with. You will also find that Genetic Matrix has a wealth of knowledge when it comes to Human Design and Astrology alike.
If you would like to learn a little about Karen Curry Parker and her design you can learn more about her here.
You can get your free Human Design chart here.
Make sure to check out other features Genetic Matrix offers here.  You can also learn more Human Design Basics and learn about the Human Design Gates.