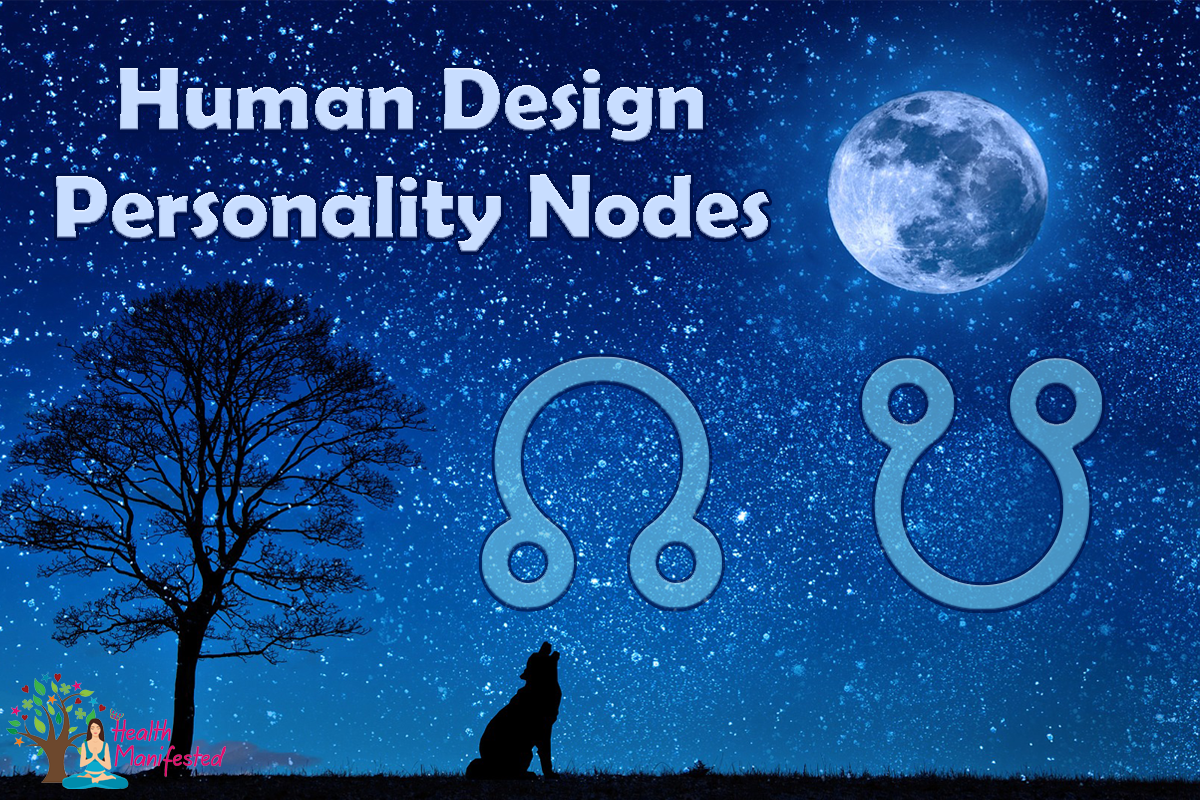 I like playing with the Human Design Personality Nodes. Over the last few years, I have noticed 4 interesting and fun ways to play with our personality nodes. One of those ways is to read them as the Human Design Incarnation Cross to better understand the people in your environment as well as your life trajectory. Some people, especially those with Base 1 personality Sun/Earth, relate more to the nodal cross. I have Base 1 personality Sun/Earth and Nodes, my nodes being in gates 41/31 which are the Incarnation Cross of the Unexpected, and it totally fits my life experiences along with my Incarnation Cross of the Vessel of Love. I've had people tell me that they do not relate to their Incarnation Cross at all and when I share their nodal cross they light up because that is what their life experiences have been and are. Those with a Base 1 Sun/Earth, like myself, may resonate more with their nodal cross than others; whereas others only relate the nodal cross as the people in their environment. The main reason for reading the cross of your personality nodes is to help you see and understand the people in your environment better, as that's what the nodes relate to in Human Design. I honestly relate more to them by reading the Incarnation Cross for the personality North Node than what I've read in the 32 Nodal Environments, as do others I've shared this with.
Another way I like to play with the nodes is when I have a client with a definition they absolutely do not resonate with, as it's not how their life experiences have been and currently are. When this happens, I remove the nodes from the definition to see what changes and proceed to ask questions based on what shows up differently in the definition. It's brought much relief to my clients I've done this with, as it coincides with their actual life experiences.
The third fun way of looking at the nodes is with your significant other. One day I was looking at my husband's and my north nodes and had an epiphany around them showing the significant other in our environment. I have Human Design Gate 41 which is Imagination and my husband is always imagining things. My husband's is in Human Design Gate 54 and has the whole channel of transformation and I'm always going through transformations. My hanging North Node in Human Design Gate 41 connects to his hanging Sun in Human Design Gate 30. I have no gates in his channel. For fun, look up yours and others you know and see if you also see this in your relationship and in others' relationships too.
The last way I use the nodes, which is interesting, is when I'm working with a client I always look at their astrology nodes to see if any planets are squaring them. This is called a missed step in Evolutionary Astrology. Every time this shows up in my clients and I ask them about it, based on Mark Jones' book Healing the Soul, it's been something they've either already, or are in the process of, working through. I'm still learning Evolutionary Astrology and now the main teacher I've been following for years now, is also in Human Design. If you'd like to check out Evolutionary Astrology, you can check out Raising Your Vibrations here.  I invite you to be playfully curious with any or all of these 4 ways I play with and use the personality nodes. As always, follow your strategy and authority.
Make sure to get your Free Human Design chart.  You can also read more articles BEyond Human Design.  Would you like to purchase a Session focusing on Personality Nodes?  If so we can help you schedule a session.