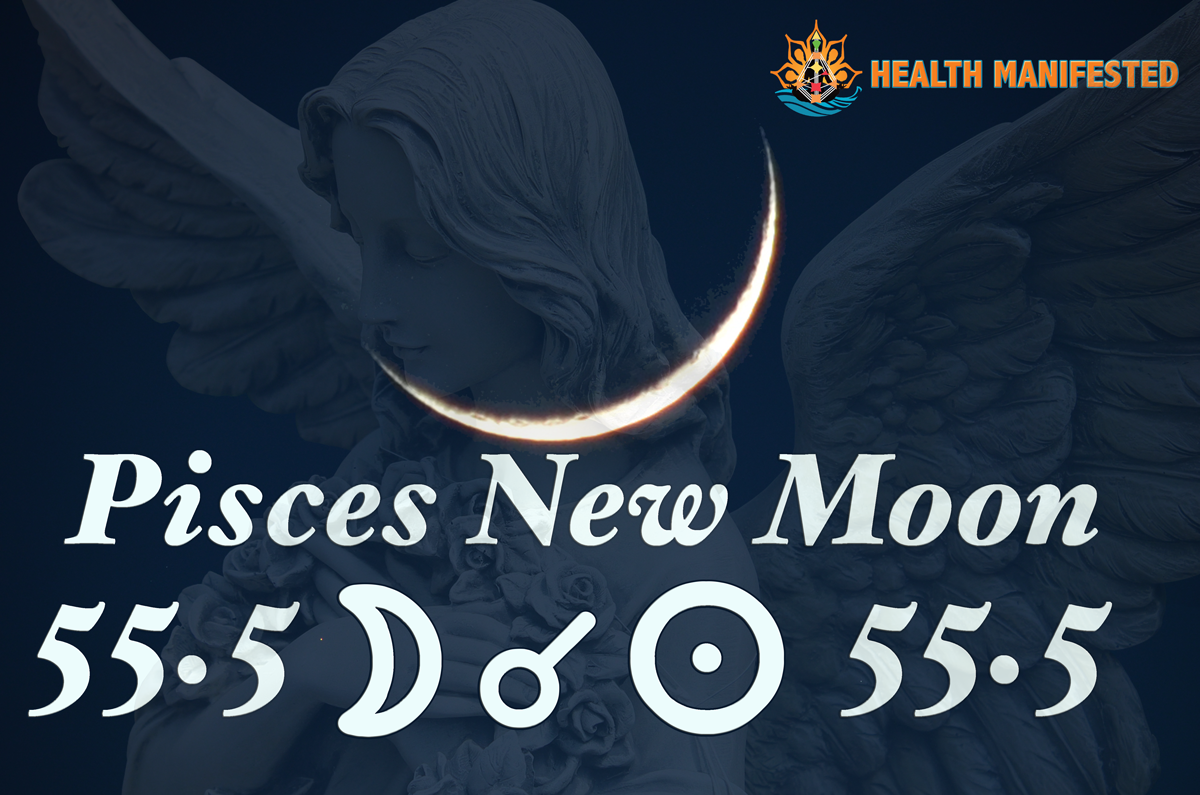 On February 23, 2020, at 10:32 am EST we have a Pisces New Moon at 4°29′ in Human Design Gate 55.5.  Human Design Gate 55.5 is the gate of Spirit and the line of Growth.  This is the energy to be a leader when it comes to your growth and trust in spirit.  Gate 55.5 is a Pisces energy.  Pisces is an energy that is about surrendering, trusting, imaginative, and intuition.  This is a good time to tap into your intuition to get insights that can help you see what you are being asked to let go of or where you need trust.  New Moons are a time for new beginnings and it is important to be patient, relax, be flexible and trust in the process during this time.  Check out this article to learn more about Human Design Gate 55.
Mercury is retrograde during this New Moon and Mercury retrogrades are a great time to rethink, reconsidering, review, re-evaluate, so it is important to allow yourself time to process what you are letting go of and what is changing in your life.
We are being asked to be open to change and look at what we want.  We are being asked to start something new and let go of something to allow something better in.  Follow your intuition and what feels right.
It is helpful to look at which houses are affected by this Pisces New Moon to see where you are being asked to trust, surrender and let go.  Read this article to learn about which house system is most accurate to learn more about the houses and see where the Pisces New Moon is happening in your chart.  You can pull both the Placidus system and Whole House system charts and see which one you resonate most with.  I have also been working with Genetic Matrix to develop a Human Design Astrology Wheel for those of you interested in incorporating Human Design and Astrology into your readings you will really enjoy this.
Are you interested in learning more yourself or how these transits affect you on a personal level?  Check out our products page to learn about the different types of readings we offer.
Click here to learn more about other Human Design Gates. or see other transits. Also, make sure to get your Free Human Design chart to take on your journey through the exciting world of Human Design.