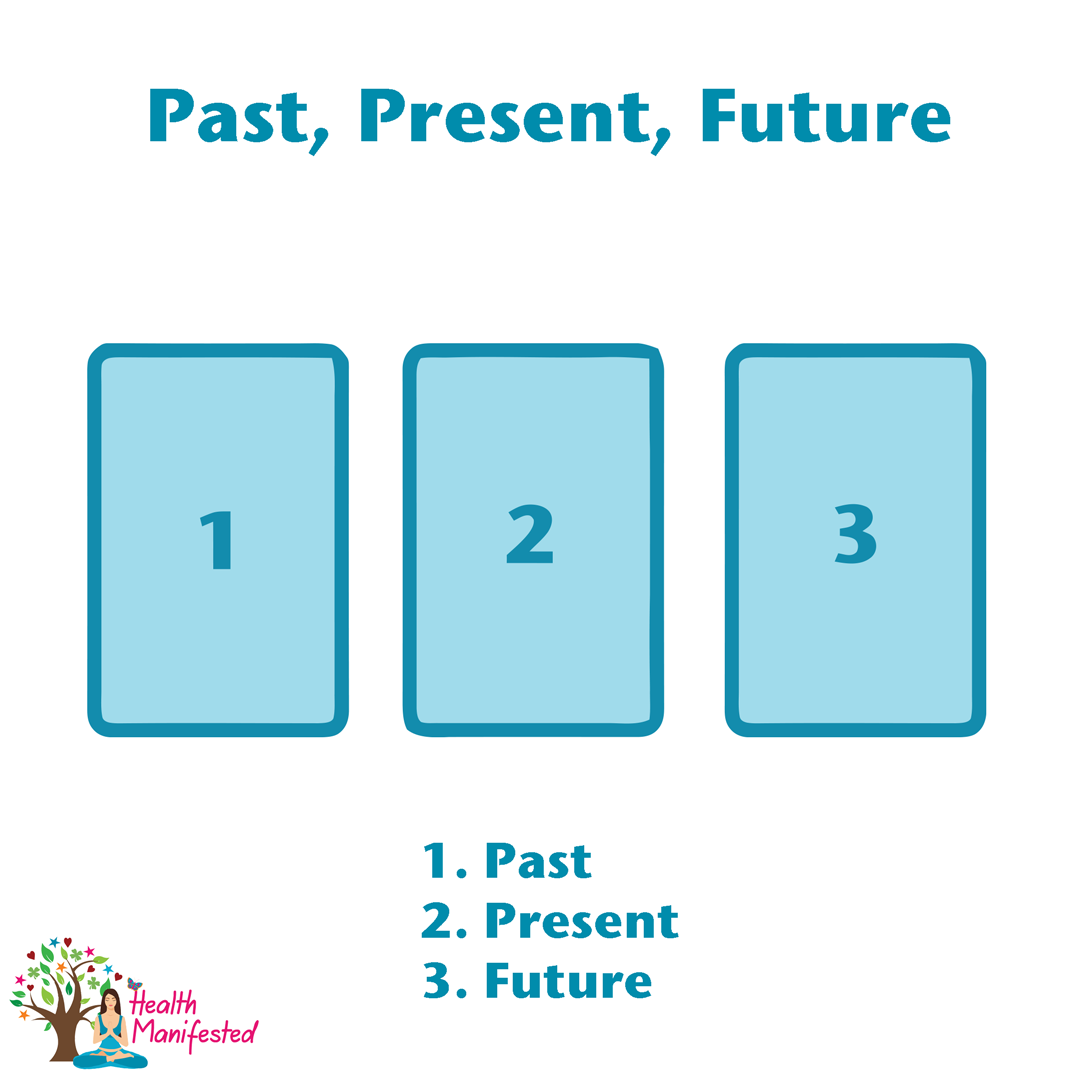 A very common and easy tarot spread is the past, present, future tarot spread.  This spread can give you insights into the past, present, and future.  Before laying out the tarot spread ask yourself, what is this reading related to?
Possible reasons for doing a past, present, future tarot spread:
Someone in your life
Current situation
Your beliefs/thoughts
Wanting a new approach
A way to look at things differently
To find a possible solution
Card 1: Past
This card represents events in the past that may curenlty be affecting you.  What in your past can you let go of to help you grow and evolve?  What can you learn from the past?  What past patterns are you continuing?
Card 2: Present
This card represents the current moment.  What is going on in your life at this time?  What situations or challenges are you dealing with at this time and what can you do to improve your life in this moment?
Card 3: Future
This card reprsents the near future.  This can represnts an outcome to a situation you may be dealing with.  It can indicatate a direction you are moving towards.  It can show you your goals and what you are wanting to achieve.
If you want a reference to see the different ways the tarot card can play out, make sure to check out the tarot card meanings or look them up easily by using the tarot card list.  If you are new to tarot and are looking for a new tarot deck, make sure to check my favorite tarot cards and books.  Also make sure to check out other tarot card spreads.