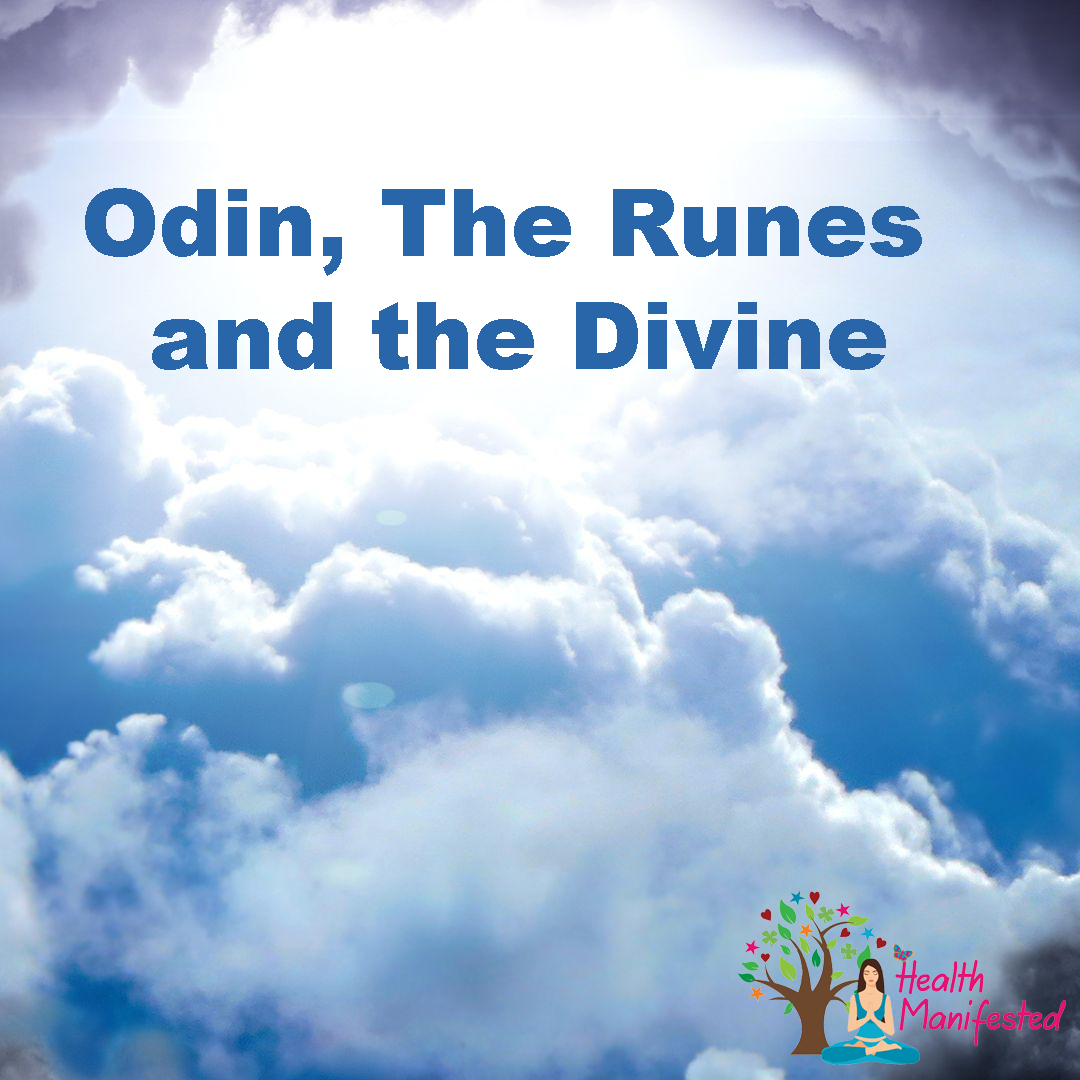 After my previous blog entry about Odin and the runes I received feedback:
a) My passion for the runes can be a bit overwhelming without clarity for someone who has never worked with the Runes.
b) I start in the middle of things without a proper introduction to what is happening when you work with the runes.
I wrote about the tremendous power of the runes that I experienced.  I wrote about Odin, the Norse god that many might only know from the Marvel movies.  What is this all about?
Shaman, Altered State
I practice shamanism which means I use techniques to reach an altered state of mind that allows me to connect with energies and forces we do not normally perceive in our everyday lives. If you live in the United States or Canada, you might have heard of the ancient practices of the indigenous people who go on vision quests when they reach an age of maturity for their tribe.  Runes lead me on a similar path.
When I write "altered state of mind" I mean a trance or deep meditation, achieved without the use of chemical or herbal substances. To be very clear: I do these things without drugs of any type!  Some societies use drumming as a focal point to help the traveler reach this state.  Others used incense and even drugs.  Currently, I´m in a very luxurious position where all I need is to close my eyes, slump over in a chair and start to journey.
Journey or pathwork, those terms are Northern or European terms coined for these experiences.
On such a journey you can encounter beings like Odin. I perceive him and my other encounters not as a psychological part of myself in the sense Carl Jung or Sigmund Freud might have seen it. I perceive him as a different entity, another soul more experienced than I am. This entity exists without a corporeal body – pure consciousness and more in tune with an even greater consciousness. That even greater consciousness is known to us by many names: God, Allah, Yahweh, Great Spirit in the Sky, Gigungagap, White Buffalo, Unified Field, Source, and a thousand others.
Yes, you are right. On these journeys, in these trances, you tap into the Divine. No more, no less. That is where the power comes from because Odin and the runes are part of and aspects of the Great Divine. Runes are symbols and containers for a fraction of that power that comes directly from the source. That is why they can hit you like a hammer.
So what I did and what I write about is: I went out and touched the Divine. These experiences change you. They make you go overboard because there is nothing more profound than that.
In the Star Wars saga, George Lukas introduced the idea of "The Force" an omnipresent energy field that emanated from everything that exists and binding everything together. George was on to something back then in the 70´s and today´s quantum physicists have proven a lot of that pop culture thing right when they speak of the Unified Field, a field of energy that is present everywhere at every time with enormous power.
That is how I experienced the Divine in my pathwork. One presence is split into infinite particles that still connect with each other. Each human is one of these particles, one spark of a really, really, really big fire. And when your teamwork with the other sparks or particles you get access to additional wisdom and power that adds to your own.
After that theory – and hopefully explaining my madness a bit – I now describe two of these experiences for you. While there is a lot of mythological imagery in my experiences, they do offer very practical insights. They give you the opportunity and the power to either get rid of emotional and spiritual baggage that burdens you down or they give you tools you can apply in the physical world and in your physical life.
Journey to Thor, God of thunder (not the Marvel guy!)
In advance to this I got a message through the runes that I would have a chance to meet Thor in the storm. Actually, it was more like a downpour but with enough thunder and lightning to have time for an audience with the Thunder God. Thor seems to be a man of few words. I could see a mental image of him and his advice was short and very simple. "Throw the hammer and it will return to you." That was it. As fast as the thunder and lightning subsided this journey was over. It seems like a call to action and uses the powers and abilities I had been gifted with or rather to figure out what they are and how far they go.
Runes, a Birth Sign
More times than I can count I get the Inguz rune in a context that seems to say, "You are the container of the potential" and Thor seems to have underscored the idea.  Inguz is the rune under which I was born, the Runic equivalent of a Zodiac sign and prior to this journey, this rune showed up a great deal in my readings. Because yes, you can utilize runes for divination or advice just like Tarot cards. Like the Zodiac signs, the birth runes come with certain attributes and characteristics and the energy contained in these runes is very close to the people born under their governance.
The Fehu dragon…
This is a journey I did with FEHU the rune of wealth and abundance as it related to my family and ancestors.  There is a lot of bad stuff in my family history. If after reading about this journey it still makes no sense to you, contact me if you are curious. This is a family business and I do not broadcast it all over the internet but if you have a genuine interest, chances are very good I will tell you more.
This is one of the cases where I did not really need a trance to get things started. A dragon started talking to me before I started the journey, while I was still in my car.  I could see him before my mind's eye. So I hurried home because going into trance in the middle of a busy highway is not really a good idea. I closed my eyes and the scenery was set. One additional thing that came up with the "Father Rhine" is the allegoric figure that represents the river Rhine where I was born. Father Rhine has daughters and he can be moody.  The river Rhine is also where Hagen of Tronje according to legend sank the cursed Nibelung hoard. Since there is a lot of cursed gold in my paternal family line that made a lot of sense, and my journey took me down to the bottom of the river where I found a dragon curled around my cursed ancestral treasure. He was pale green and weak but after I fed him a golden Fehu rune his scales turned dark green, and he left the river and flew away. My take on this was: The old limiting beliefs tied to the financial past as well as the mistakes my family the mistakes that had been made were no longer affecting me.  Before my journey ended, I also saw Father Rhine and his daughters in a distance and I realized: his waters meander everywhere through the soil I was born on, he will always be a part of me, and that poisoned hoard will also always be a part of me but now it can be museums pieces. The evil, the beliefs, and the suffering attached to it are things of the past to watch from time to time to revisit but things of the past still.
Since then I feel differently about money and my financial situation has improved. Funny coincidence, isn´t it?
This is how most of my journeys go: a quick entrance, a vivid profound message, and then a quick exit back into our physical world again. It is a magical experience and more often than not they trigger a further, deeper change or insight once the trance is completed.  Moments like this brought me back from functioning like a robot to feeling and acting alive again.
Weird, you say?
In the Northern tradition from where Odin and the runes come, that part of our fate that we can create ourselves is named…
Wyrd…
I´m happy to unpack this for you if you want because it is really freaking worth it.
Make sure to check more articles from Marco on his blog Fire Stealer's Torch.
Fire Stealers: the map of how to co-create destiny, no cookie-cutter self-help, guidance to a new life as unique as you are. Live by choice not by default the way that is right for you.
An introduction into the world of the runes, a taste of their power that can already make a difference as you learn, a tailor-made, practical kickstarter for destiny.