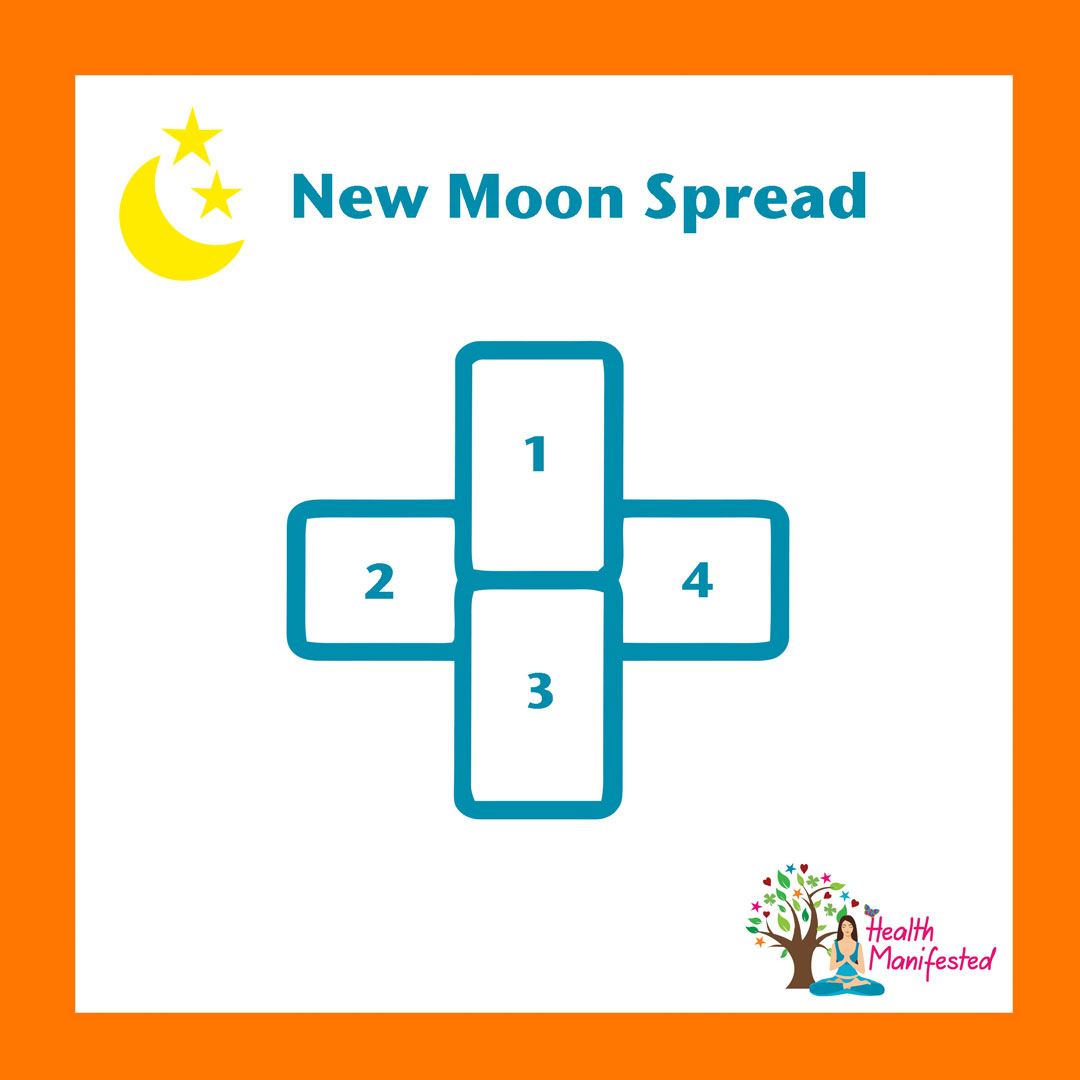 New Moons are great times to set intentions for the new lunar month cycle.  You can use this New Moon Tarot Card Spread to help you set intentions for the month ahead.
The numbers shown on the image to the right shows a possible layout to give you guidance to help you set your intentions and goals for the new moon lunar cycle.
New Moon Tarot Card Spread
What am I ready to let go of or put to the side for now?
What do I want to focus my attention on during this lunar cycle?
What steps can I take to reach my goal?
What resources do I have available to me to help me manifest my goals?
If you would like help interpreting the card meanings you can see the tarot card list or the tarot card meanings.