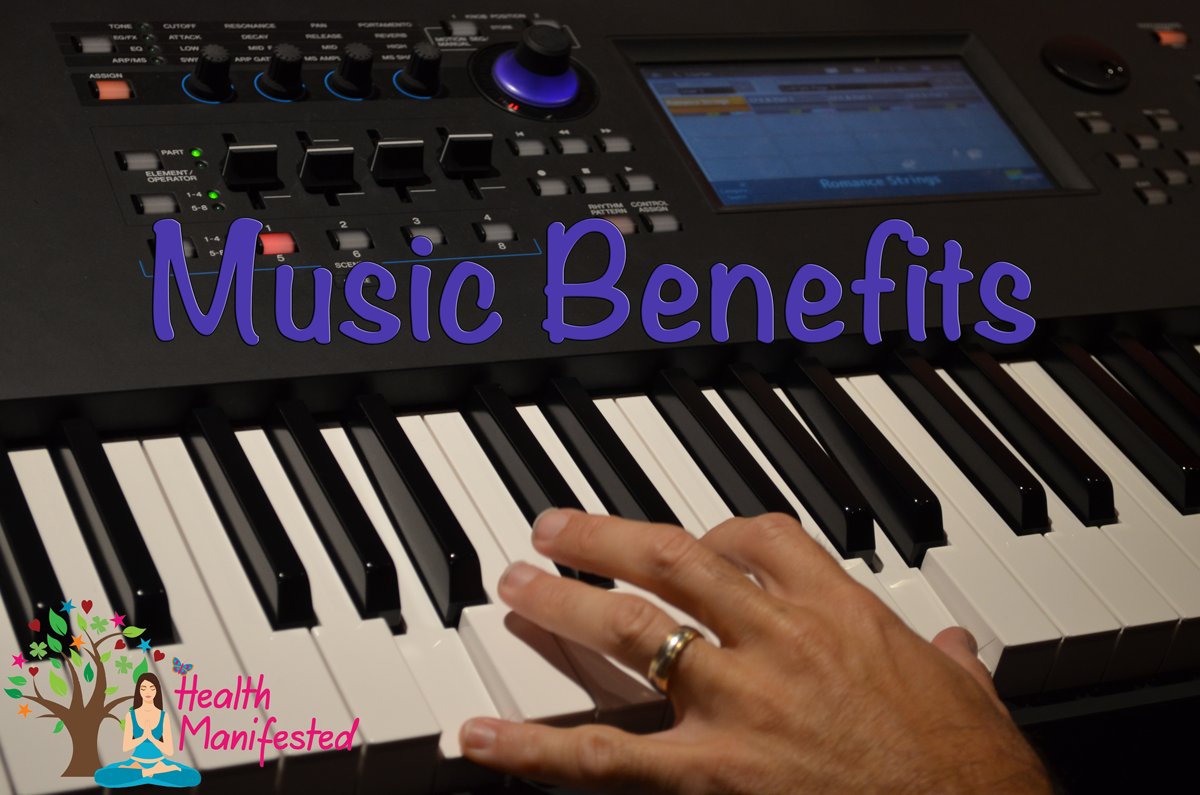 Music benefits a lot of things in life.  It is therapeutic in many ways.  Some great places to find music that you can customize to your taste is Amazon, Pandora, and Apple Music.
Better Workouts
Listening to music has the potential to significantly improves your fitness routine because it can take you away from the physical workout and put you in a positive state of mind.
Strengthen Relationships
Music can help you connect with others.  Have the same interest in songs or a musician can give you a sense of connection and deepen you relationship.
Boost Immunity
Researchers have stated that music can help increase the production of antibodies and boost the immune system.
Relieve Anxiety
Studies have shown that listening to calming can have an effect on the ability to respond to stressful situations better.
Cope
Listening to music has the potential to change our thought process by changing what we are thinking about and take the focus away from any problems in our life.
Practice Mindfulness
Listening to music can help be in the present moment.  Playing an instrument can also help you be more in the present moment focusing on the instrument.
Creative Ideas
Studies have shown that people who listen to inspiring music came up with new ideas and were able to look at situations from a new perspective.
Conquer emotions
Music can bring about emotions, it can change emotions and it can calm emotions.  Pay attention to how you feel when you are listening to music.  If you dealing with difficult emotions turn on some happy music to help change your emotions.
Brainpower
Listen to music has the ability to enhance learning, memory and verbal skills.  Playing an instrument add another layer to increasing brainpower.  It has been shown to be helpful with improving memory and help you rewire your brain.
Reduce Pain
Some believe music can reduce pain, while others believe it is just a placebo effect, but either way, if music just reduced the pain by 10% because of the enjoy it brings, why not give it a try?
Lower Blood Pressure
Some studies have shown that listening to calming music has the potential to reduce blood pressure and heart rate.
As you can see music benefits us in many ways.  What ways do you use music in your life?
Check out our other articles on Where Happiness lives.