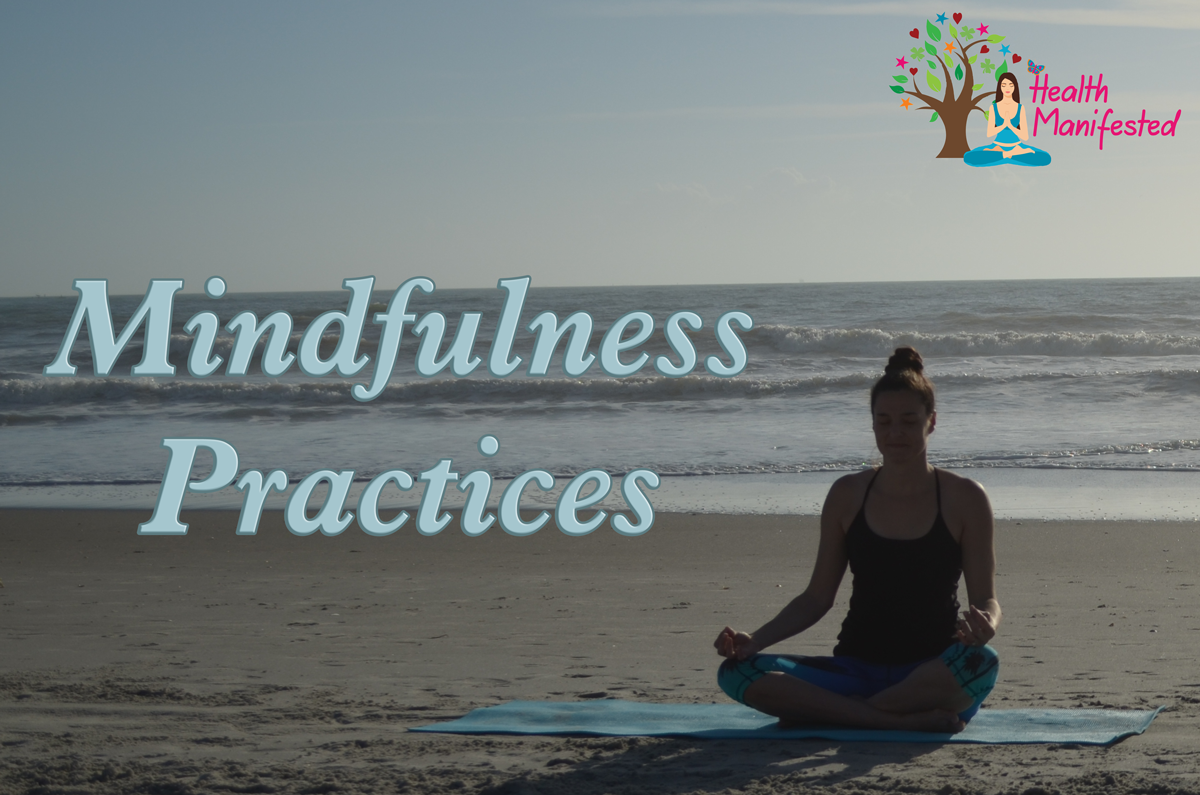 Everyone has times of worry or anxiety when they are under pressure.  Worry and anxiety can present itself in many ways, like a racing heart, physical pain, changes in appetite, or a lack of sleep.  People can often have unexplained anxieties.  Mindfulness practices and meditation can do wonders for someone with anxiety, worry, or fears.
If you want to become more mindful or have some anxiety, frustration or fears in your life, I would like to invite you to join in these mindfulness practices.
Breathe
When you focus on your breath, you become more aware of the present moment.  Whenever you find yourself in a stressful situation, take a moment and focus on your breath.  It will help you disconnect from the stressful situation and bring you inwards and also brings an awareness of what the experience is physically doing to your body.
Stay in the moment
Focusing on the future and the unknown can create fears and anxieties.  Focusing on the past, even if it is a happy moment can bring up painful emotions because it is no longer in the present moment.  This can cause unnecessary worry and fear.  When you stay in the present moment, you can take action to create solutions to problems you may be dealing with.  Being in the moment you can also see that you are here in the moment.  Even if you aren't happy with your current circumstances you can use the present moment to make them better or accept them as they are.  When you are in the present moment you can see yourself, love, send others love, and bring more joy to this moment.  When you are in the moment you can meditate on the present moment and get a different perspective.
Mind and Body
The mind and the body are deeply connected.  When you think negative thoughts it sends emergency signals to the body and puts the body in a lack mentality.  When you think thoughts that scare you it puts your body in panic mode and creates an adrenal spike.  Our thoughts create emotions, which create a physical response.  Our thoughts can make us calm, anxious, excited, nervous, or relaxed.  What thoughts are you sending to your body?
Disconnecting from your mind and focusing on your breath allows your body to relax and be in the moment in a relaxed peaceful state.
Law of Attraction
Our thoughts can send us on a wild goose chase.  Although some people have the ability to see the future, looking into the future can have us jumping to conclusions and think the worst-case scenario.  It is helpful to stay open to the possibilities and try to keep an open mind and an optimistic outlook.  If you really want to look into the future, focus on what you want to create.  Focus on what is calming, relaxing and brings you hope and joy.  What you focus on expands.  Focus on love, joy, and happiness and you will attract more of that.
Non Reactivity
It is helpful to focus on mindfulness and be aware that every thought you think does not come true.  Some people believe if you think it and believe it it will come true and although to some degree this is true it is also not true.  Not everything you think and believe will come true, but if you do focus on something and work towards it, your chances for success and manifesting your dreams are more likely.  If you think something that scares you or you have something coming up in the future that scares you, it is important to try not to react.  It is ideal to acknowledge the thought and let it go.
Naming thought
One mindfulness practice is naming your thoughts.  If you have a thought that makes you sad, you can name the thought, "sad."  If you have a thought that makes you anxious, you can name the thought "anxious" and then let it go.  This is a technique to help you label your emotions.  This technique can also be used to label your thoughts, like "thinking," "grateful" or "planning."  Labeling your thoughts and emotions can bring you back to the present moment and let go of the emotions and thoughts to help you relax and quiet your mind.  This technique helps you accept your thoughts and emotions as they are without attaching to them.
Stop
When you notice yourself thinking about the future or the past that brings up emotions or mental stress allow yourself time to stop and step back from it for a minute.  Breathe.  When you allow yourself time to breathe and step back from the stress you allow yourself the opportunity for solutions to present themselves without the stress and overwhelm.  This also allows your body to remain calm.  Sometimes it is best to revisit something at a later date and allow yourself time to disconnect.  Giving yourself time to disconnect from what is stressing you out, gives you time to look at things from a different perspective, recalibrate, and see the truth without jumping to conclusions.
Make sure to check out the other articles on mindfulness and meditation to learn more.