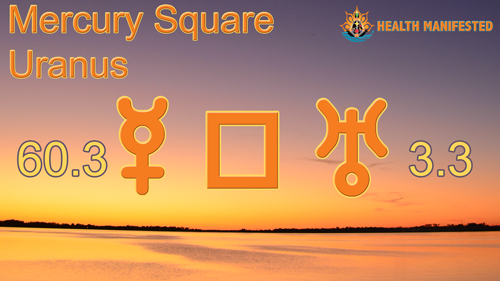 On January 23, 2019, Mercury is Capricorn in Human Design Gate 60.3 squaring Uranus in Aries in gate 3.3. In Human Design the Channel 3-60 is the gate of Mutation. This aspect can create sudden change. We may have surprises show up or new information comes up. We may have to step out of our comfort zone. This can make us restless. We may look at things in new ways. Look towards the future.
Are you interested in learning more yourself or how these transits affect you on a personal level?  Check out our products page to learn about the different types of readings we offer.
Click here to learn more about other Human Design Gates. or see other transits. Also, make sure to get your Free Human Design chart to take on your journey through the exciting world of Human Design.