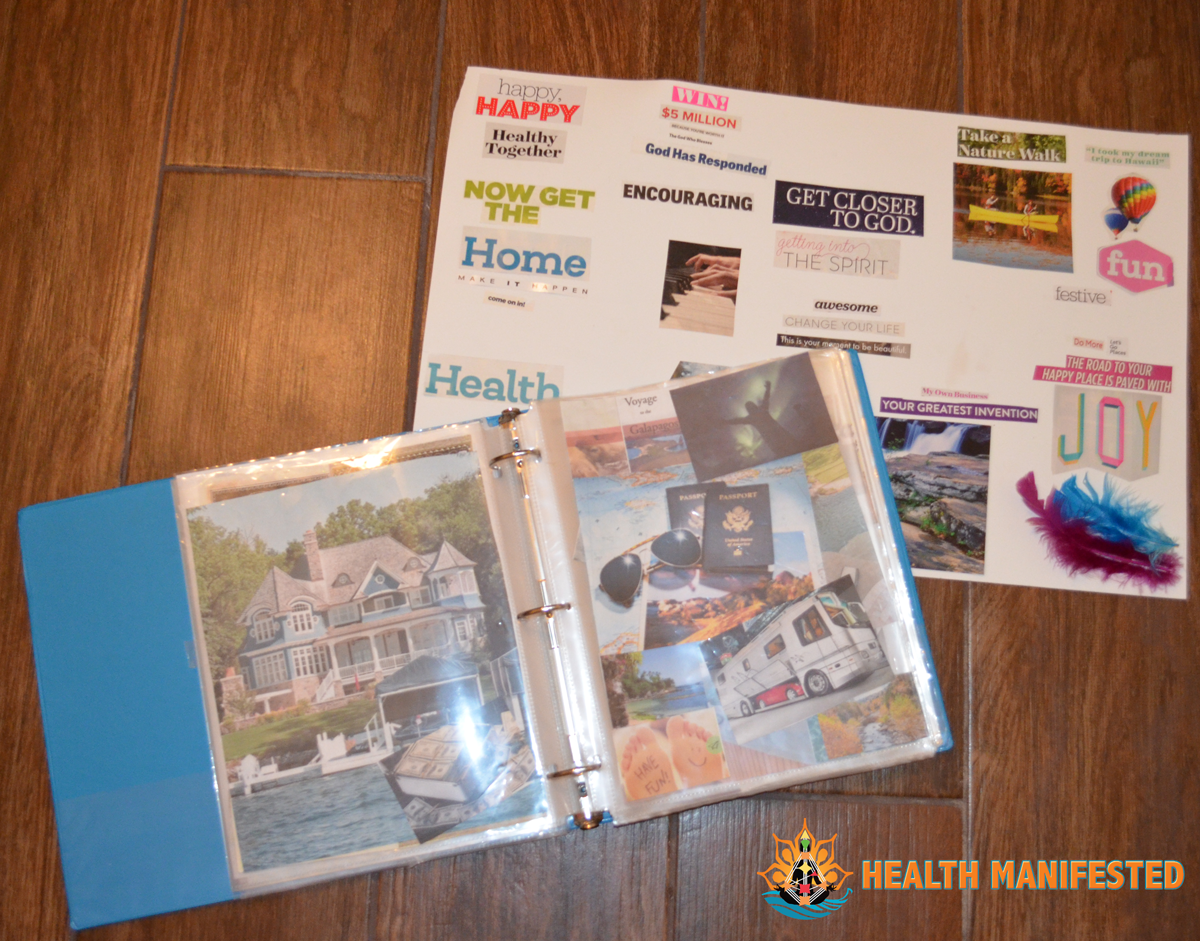 Mercury entered Capricorn on December 28, 2019.  While Mercury is in Capricorn it is a great time to set goals for the coming year.  Take some time out to really think about what you want to accomplish this next year.  Create a vision board.  Get creative. Think big.  Talk with others about what you want.  Dream big.  What would bring you more happiness in your life?  What would bring you the most joy in life?
There are multiple different ways you can create a vision board.  You can create a vision book, you can create a vision board on a poster board.  If you want to create a vision book, a 3-ring binder and the photo page refill organizers work great.  You can also post pictures on your walls or refrigerator.  You can print pictures from the computer, draw pictures or cut out pictures from magazines.  Have fun with it.  Get some crayons and or colored pencils.  Be a kid with it.  Have some fun.  Another option I was recently introduced to was a powerpoint presentation with images of what you want and set the timer for 1 second or longer if you want and then upload the presentation to YouTube.  You can then right-click the video and select loop and the images will replay over and over and you can watch them as you meditate, listen to music or just relax and enjoy seeing yourself with all the things you desire.  You can see a sample vision board cycling video here.  Another option is to tape the images to your ceiling, so when you wake up every morning the first thing you see when you wake up is your goals and desires.  The most important part is getting the images where you will see them and remind yourself of your goals and dreams.  This is a great time to go after your goals.  Don't let any fears hold you back from the life you desire.  We are all here to live our purpose.  You know in your heart what would bring you the most joy in life.  The most important thing in life is to be happy.  What can you do today to bring more joy into your life?
Check out this article if you would like to learn more about your astrology or Human Design chart?
Are you interested in learning more yourself or how these transits affect you on a personal level?  Check out our products page to learn about the different types of readings we offer.
Click here to learn more about other Human Design Gates. or see other transits. Also, make sure to get your Free Human Design chart to take on your journey through the exciting world of Human Design.