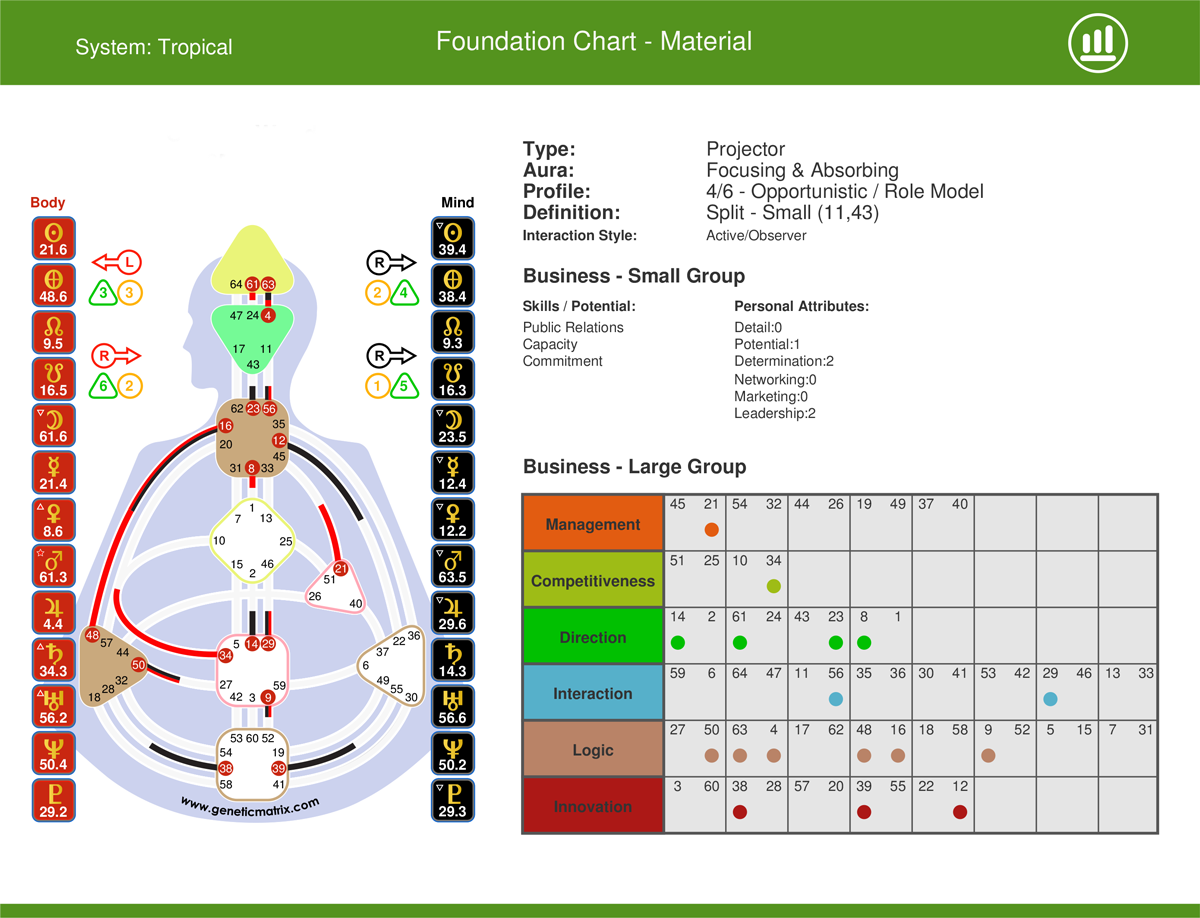 Did you know you can get a Material Human Design chart as part of the Pro Membership on Genetic Matrix?  In the Material Human Design chart, you can see different skills a person has.  You can see the list on the chart.  They include Management, Competitiveness, Direction, Interaction, Logic, and Innovation.  You can also see in the chart a person's interaction style.  Would you like to see some of your stronger traits?  This chart can help you see easily.
In this example chart, you can see that this person is very logical.  This person went to school for Math and earned a doctorate in Mathematics and taught math for a living and which is giving direction to others.  He also went to college for engineering and enjoyed spending free time with his engineering friends being innovative in his early years. He was also a manager at one point in his life.  This person is an observer when interacting with him and he is also actively involved in his interactions with others as seen from his Interaction Style."
If you would like to get your Material Human Design chart you can get it by signing up for Genetic Matrix.  If you would like to learn about other charts they offer make sure to check out the other articles.