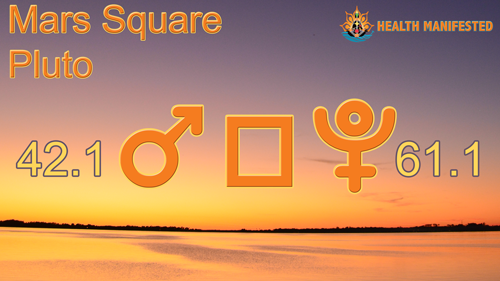 Around midnight on February 1, 2019 Mars is in Human Design gate 42.1 squaring Pluto in Human Design Gate 61.1.  Human Design gate 42 is the gate of finishing things and gate 61 is the gate of inner truth and inspiration.  During this time we will have a strong desire to overcome obstacles standing in our way.  We will be more motivated and ambitious.  What obstacles are standing in your way?  What do you need to finish?  This is a great time to work on your careers and aspirations.  This energy can make people more aggressive, so avoid fighting.
Would you like to learn more about your astrology chart?   You can purchase an Astrology Report here.  If you would like to learn more about your Human Design chart I also sell detailed written Human Design Reports.
Are you interested in learning more yourself or how these transits affect you on a personal level?  Check out our products page to learn about the different types of readings we offer.
Click here to learn more about other Human Design Gates. or see other transits. Also, make sure to get your Free Human Design chart to take on your journey through the exciting world of Human Design.