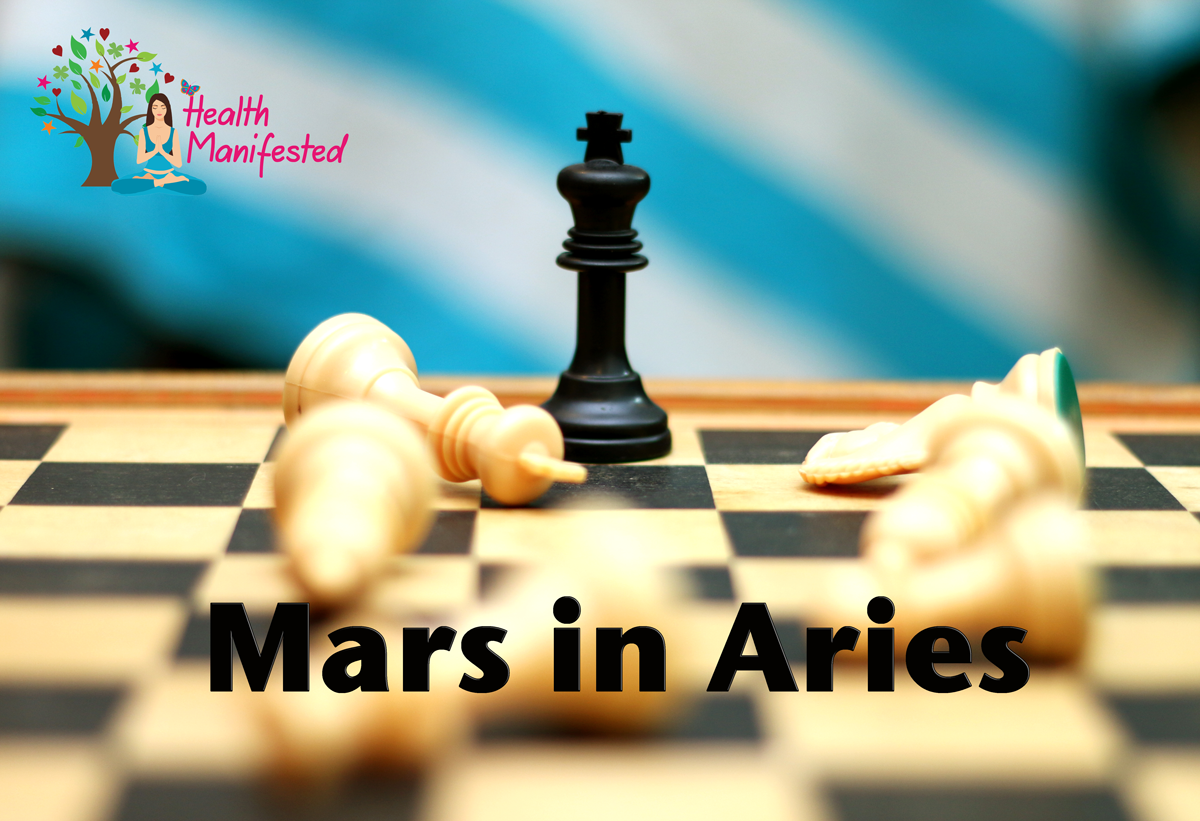 On June 27, 2020 at 9:46 pm ET Mars moves into Aries.  While Mars is in Aries Mars will move through Human Design Gate 25.2, 17, 21, 51, 42 and up to Gate 3.4.  Mars is staying in Aries much longer than normal because Mars is retrograding in Aries on September 9th at 6:23pm at 28° of Aries in Human Design Gate 3.2.  Mars goes direct on November 13th at 7:35pm in Human Design Gate 51.1  Mars will be in Aries until January 6, 2021, when it moves into Taurus.
Aries is a masculine energy that goes after what it wants.  This energy is asking you are you following your dreams?  How are you taking action in your life?  Aries is the beginning of the zodiac and it creates new beginnings.  This energy is allowing us to create a new beginning.  It asks you what do you really want?  Is there an area of your life you want a fresh start?  Mars in Aries is giving you the energy for a fresh start.  This is a great time to go for what you want.  Aries can often be seen as selfish, but this is a time where you can put yourself first.
When Mars goes retrograde we will be rethinking and reworking things to make our dreams and goals.  During this time we can see and let go of old habits and patterns.  We can get a very clear picture of what it is we really want, who we want to be and what our dreams are.  We can be rethinking our beliefs, goals and intentions for our future.  This retrograde is asking you, do you believe you can have what you want?
When Mar enters Aries, this creates a new 2 years cycle.  Mars is the planet of action and wants to go and Aries is a sign that can be patient, so make sure to remember to be patient and trust what you want will happen at the right time.  Whiles Mars is in Aries you can feel like you are ready to go and about to move forward and can have delays do to the Mars retrograde.
Harder Aspects
August 3rd Mars in Human Design Gate 51.5 squares Jupiter retrograde at 19° of Capricorn in Human Design Gate 54.6.  This can make everyone more restless or make us more impulsive.  Mars squares Pluto at 23° in Capricorn in Human Design Gate 61.3 and squares Saturn at 27° of Capricorn in Human Design Gate 60.2.  This can create a lot of conflict.  It can have people wanting different outcomes.  This can create a lot of tension.  We can be very impatient and frustrated throughout August because of this squares.  We want to create the resources to achieve our goals.  We will be more ambitious and driven during this time to move forward and may get frustrated enough that we decide to go do it ourselves, but the squares are just creating a delay.  Try not to let the frustrations and delays frustrate you.  Trust in divine timing.  Trust things will work out.  This energy can show you what you don't want or enjoy anymore.  This is a time to look at how you handle frustration and cope with not getting what you want in the moment.  This is not a good time to force anything.  Let go of any anger you are carrying.  Remember to be proactive instead of reactive.
Mars in Human Design Gate 42.6 squares Saturn at 25° of Capricorn in Human Design Gate 61.5 on September 27th.  This can make people more controlling or manipulative.  People can be more reckless during this time.  Mars in Human Design Gate 42.3 will square Pluto again at 22° of Capricorn in Human Design Gate 61.2 on October 8th.  Mars in Gate 51.5 will then square Jupiter at 19° of Capricorn in Human Design Gate 54.5 on October 18th.  The end of September and most of October we will experience the same energy as we did at the beginning of August.
It is important while Mars is in Aries to let go of your ego, especially as these squares are happening.  This is a time to try to use the Capricorn energy and try to be mature.  Aries is often seen as an immature sign, because it is the first sign in the zodiac.  Let go of being impatient.  Trust through this time that you will accomplish your goals.  Remember to live out of love.  If you find yourself being impulsive, see if you are make the impulsive decision out of fear.  This energy is teaching you to trust that if you are patient your dreams can come true.
Mars in Gate 42.2 squares Pluto 23° of Capricorn in Human Design Gate 61.4 on December 22.  This square happens 3 times and it is bring up what we have been holding on to since the Saturn Pluto conjunction from January 2020.  We can feel frustrated about how things have played out in the government or in situations in our own lives.  We can feel like we have just had it through these squares.  This energy can bring about a war.
A lot is coming up around where we feel limited in life and our ambitions.  This Mar is Aries with these hard aspects is bring up where we have felt stuck in our lives.  It is allowing us to let go of the past and create something new, but remember to be patient.  Remember great things take time.  It may be hard to let go of the old, but believe in a better world.  Believe in a better life.  Believe in your dreams.  This energy can be challenging.  Make sure you have friends or family you can talk to that will be supportive during this time.  This energy will show you want what you really want and who you really want to be as you move into the next 2 years.  Use this time to prepare for a new beginning in your life.
Tools and Articles
It is helpful to look at which houses are affected whiles Mars is in Aries to see what area of your life you may experiencing this energy.  Look at the houses Aries and Capricorn are in and those are the area of your life where you can see more of what will be affected most by this energy.  Read this article to learn about which house system is most accurate to learn more about the houses and see which house Aries is in your chart.  You can pull both the Placidus system and Whole Sign system charts and see which one you resonate most with.  For those of you who are interested in combining Human Design and Astrology Genetic Matrix developed a Human Design Astrology Wheel to help you follow along with these articles and use as your knowledge grows.  Another great software you can purchase is Astrograph.  The have reports in the software Time Passages that you can use to help you better understand the aspects.
Are you interested in learning more yourself or how these transits affect you on a personal level?  Check out our products page to learn about the different types of readings we offer.
Click here to learn more about other Human Design Gates or see other transits. Also, make sure to get your Free Human Design chart to take on your journey through the exciting world of Human Design.