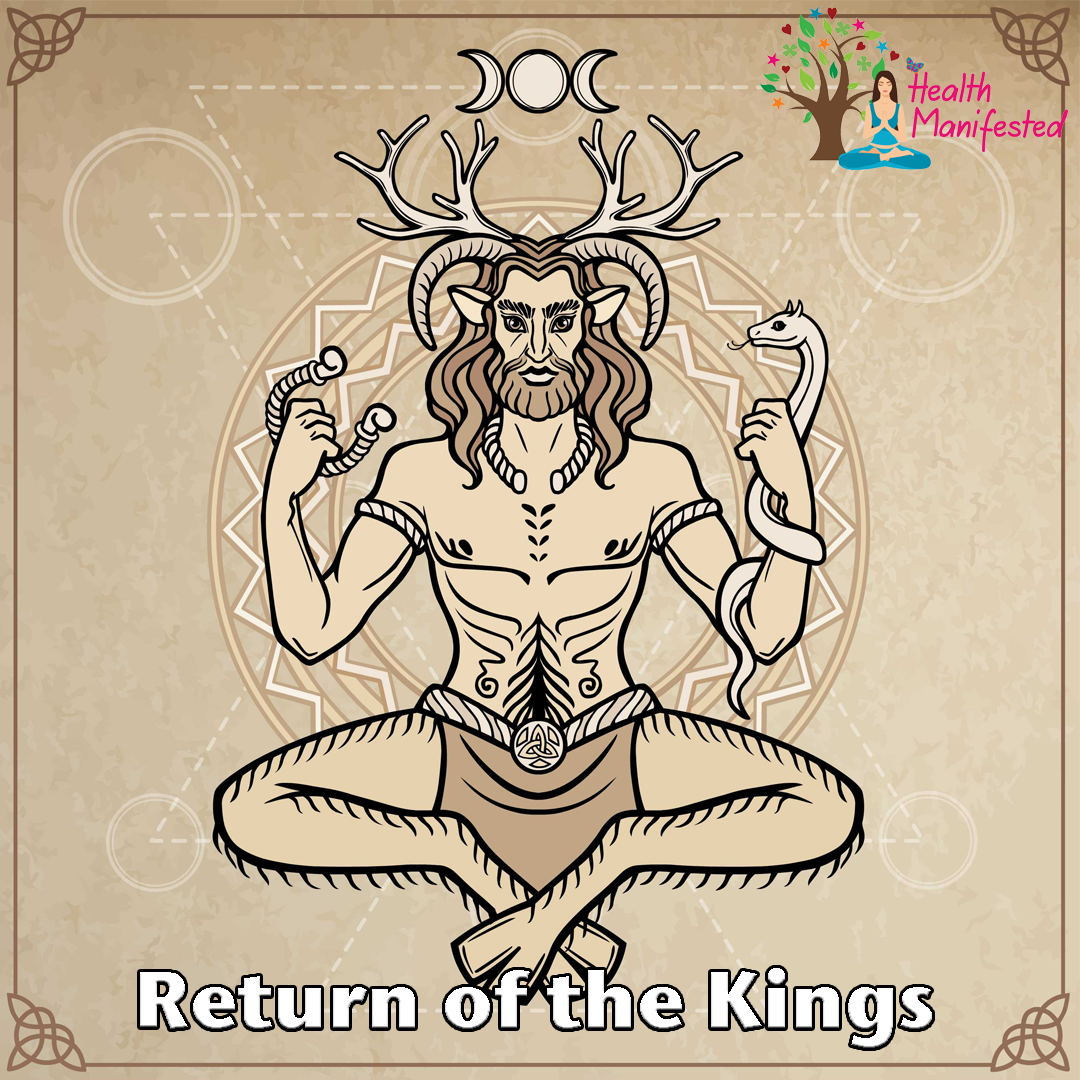 Just a note before you begin:  In this article, I refer to gender-specific roles because it is a convenient way to refer to a Warrior mindset or Nurturing mindset.
Runes, Odin, and A Life-altering Quest
Runes and their "magic" Life is a journey too often controlled by outside forces, on a large scale by the government and its laws or in smaller scales by your place of work and its rules to your neighbors and family.   When we allow those outside forces to control us, we lessen, and we often become a person we do not recognize.  As I succumbed to those forces, I felt de masculinized I felt helpless.  Finally, whether through my reading or sheer exhaustion I found the Runes.
For many Odin is a character in a book or a comic or movie – fantasy yet walk with me a bit our gods have changed over the centuries as it said in the Bible" Do not put other gods above me." It infers that there were "other gods".  So as I turned to seek a new path on my journey Odin and his runes called to m and sent me on a quest. It is difficult yet exciting.  Should it be any different when the Wandering King of Asgard sponsors your work?   One thing we know about Odin from start to finish your journey is elusive as smoke and as ethereal and mystical as mist in a morning forest.
Personal Quest:
What was this quest?  For me, it is the quest for male spirituality.  Yes, spirituality while I enjoy sports and male bonding over a beer or two that is not spirituality. Too often men and women are pigeonholed into a set belief that men show they are real men by their tough mean exteriors.  Never let them see you cry a real man does not cry and a woman to achieve greatness must be even more vicious to succeed.   Or they are taught that a woman belongs in the home asking permission for everything they do.  Gender barriers, whether at work or at home rape, domestic violence – is that manhood or womanhood?  We join the Rat Race push harder, meaner, and faster than the person next to you.  When we don't succeed that way, we cheat and lie.  Sexual harassment so often at work is simply a person who wants to show their power and feels justified in doing so. And not just in the workplace but in schools, sports clubs, and even in the dating realm.   Is it any wonder that we come home and misuse or neglect our family and love withers like a flower in the desert shrivels up from lack of attention?
My frustration makes me cry out – Is it that what defines a man? In the words of the singer Sting "This is the sum of my ambition".?   Is this the best we can achieve? Odin took me on a quest…  a quest to discover the answer and find it I did.
NO!  Odin led me to the mountain tops to scream into the valley,  NO this is not who we need to be.  I could be a successful man without giving into this power for power's sake.
Proof and Validity:
I found it in the runes, in Odin, in the ancestral ways. I found it in myths and legends and in fairy tales. In Arthur the Once-And-Future King, in the god Tyr, in Tolkien's Return of the King and in another God hanging from a cross out of love for mankind. All that evidence nurtures my hopes. These stories contain glimpses of what masculinity means, a fully evolved spirituality in touch (again) with our souls and our feelings. It means resting comfortably in our core like the bear. It means being fierce like lions when the need arises and for a much greater cause than our ego or lust.  And that is what the Runes sing to me, they gave me back my spirit and strengthened my core.   Does it mean that you must become a flower child or a patsy to be walked on at another's will?  No, it does not. There is nothing gentler than a male wolf tending to his she-wolf and cubs. Yet there is nothing more fearsome than the same wolf defending his family.
Just in case there is a person out there that believes if you show a shred of kindness you are weak, or because you belong to the 'sacred brotherhood' of diesel, motorcycles, and tattoos and some soul safe in their core gives this to you to read  – make no mistake in what the runes say:   You don´t need to hide your feelings simply put bravery and nerves of steel do not mean you are not afraid it means you are afraid but in the core of your being you step up and do what is needed, what is right..  And it was there all the time for me and for you.  Come let the Runes sing to you.
After all, Odin is not just a god of battle and death. Yes, he is always in battle but he also in battles with himself to bring out the best in him for the greater good. He even gave one of his eyes to evolve his soul because from that evolution there comes an inner strength and an inner power.  Warrior, shaman, wanderer, wisdom-seeker, lover, father, husband, betrayer, oath-maker, and oath-breaker – Odin is all of that and more because he went beyond the obvious and comfortable and sure beyond that which is safe.
Speaking of the warrior god, War is all around us everywhere and every day. Violence, Rage, Wisdom, and Love are all a part of Odin and part of all of us.  That is why I call Odin and his runes empowering. Because they allow us to experience ourselves. In Full. Outside of norms and boundaries. Odin and his runes are raw emotions. That is why you cannot really experience either the one-eyed god or the runes intellectually. They are not homework. They go through the body, they go through the soul and when you let them they unlock parts of you that you never thought even existed. That is a spiritual cleansing I like!   I´m grateful and happy to be on this quest.  Even if it takes me apart, I feel certain it will also put me back together again better healthier, and more content.
And you know what? I´m male and I´m capable of expressing feelings. And you know what else? It feels cool. I´m going to buy a new webcam and it will be a pink one because I can.
When I write about male spirituality, I must of course not exclude the other side of the coin. That is the spirituality of the mother goddess. It is more visible than the male version because history and tradition – had placed women in the role of healers, mothers, and caretakers. Of course, the ability to give birth to a child links women intimately to the mysteries of life, death, the natural cycles, and the universe.
Good News and Bad News
This might scare (or at least bore) all the leather-clad, weightlifting, and tattoo-bearing gents or women who see themselves as stone-faced warriors in the battle of life. The bad news is that there is a goddess inside of you as well.  We all have both the masculine and the feminine inside of us. The runes always contain polar energies within themselves.
That was the bad news for your ego and for the way you might have seen your spirit your soul.
Now the good news.
Having a feminine side with feelings beyond aggression and rage does not make you weak. Big myth! This is a totally natural thing and a birthright, not something of which to be ashamed.   If you embrace it – is that it makes you complete and whole.
What do I mean by totally natural? How can I come up with that idea?
Men are still made up of seventy percent water and these tides still react to the moon like the tides of the ocean. I can make that claim because I feel it this very moment. I feel it very strongly during the full and the new moon but actually most of the time. It influences my productivity, the way I work, and the things I get or get not done on any given day. Since I learned to flow with the moon, things are much easier and sailing is much smoother.
So, before you tough guys roll your eyes and leave:
If you feel like a warrior in constant battle and competition, would you leave half your weapons and your armor at home when you go to the battlefield?
Intuition, instinct, gut feeling, and the very knowledge – felt (really felt) deep down in the marrow of your bones – that there is someone who loves you and gives meaning to your life, someone you want to come back to and who is worth fighting for can make you damn near invincible. It can be the best helmet of awe to inspire fear in your enemies that you can ever hope for.
It matters not which gender role defines you.  Each role contains both sides of the coin.
So do not be surprised if your partner picks up his/ her own sword and joins you in the battle.  Femininity does not equal weakness.  If you don´t believe it watch a bit of Vikings. Lagertha is real and all around us. She is everywhere and every day.
Maybe the next time you ride your Harley home, stop for a moment at a flower shop and bring your Lagertha a bouquet of roses or lilies. It might go a long way for both of you.
Rune Quest:
Runes are raw enormous power. The power to change lives. But they require dedication and commitment. There is no instant gratification or understanding. you simply have to work with them under the guidance of someone who walked the walk for an extended period of time to truly grasp what they mean. Runes are not spiritual fast food or coffee-to-go. They are not accessible within five minutes.  Please contact me if you are ready to tap into this amazing power.  It is a life-altering quest
Make sure to check more articles from Marco on his blog Fire Stealer's Torch.
Fire Stealers: the map of how to co-create destiny, no cookie-cutter self-help, guidance to a new life as unique as you are. Live by choice not by default the way that is right for you.
An introduction into the world of the runes, a taste of their power that can already make a difference as you learn, a tailor-made, practical kickstarter for destiny.