New Team Member applications are currently being accepted
Teamwork makes the dream work. Would you like to get more exposure? Do you have a talent you would like to offer? Are you a Human Design Specialist, Gene Keys expert, Astrologer, Medium, Coach, or Tarot card expert, or do you have another spiritual-based profession? Are you someone who offers holistic healing or has a more natural approach?  We are looking for therapists and counselors alike.  We are also looking for encouraging and inspirational professionals who would like to have support and get more exposure.
Why Join our team?  Exposure is key to success in the online space. HealthManifested.com can help you get exposure.  We have over 125,000 page views per month and growing.  Having a profile and link on a high-quality website can boost your rankings in Google and other search engines.  Being on this website will increase your exposure and can help boost your sales.  Click here to learn how to get your personalized profile with our basic package today.  Contact us by filling out the contact form at the bottom of the page.
We offer 3 packages for Team Members.  The first package mentioned above includes a personalized profile and allows the professional to be found under a *search by expertise or name on Health Manifested.  The second package requires the personal profile package, in addition,  it allows the Team Member to submit 2 articles and or videos monthly with Search Engine Optimization assistance, Social Media exposure, and Email marketing.  The third package includes the personal profile package and allows you to keep your articles and/or videos available through Health Manifested without submitting additional monthly content.  Please contact us to discuss what package(s) might best help you to reach your goals and be seen as an expert in your niche.
*The search by name and expertise feature helps professionals have their own personalized profile with backlinks, a personalized photo, title, and description with 2 images of your choice. This also includes a contact form where customers can contact you directly via your email if they desire to. It also includes links to your personalized social media such as Twitter, Pinterest, Facebook, Instagram, and LinkedIn.
All of this is designed to help you as a professional get exposure. Contact me if you have a profession in Human Design, Gene Keys, Tarot, Astrology, Coaching, or any other topic that may be relevant to Health Manifested.
We have over 13,000 email subscribers and growing.  We have a large social media following to help you get exposure including Facebook, Pinterest, Instagram, Twitter, and LinkedIn.
Building a website can be very time consuming and can take years to get exposure.  It can also be a large investment from purchasing your domain name, website hosting, design, e-commerce functionality, Search Engine Optimization, Email marketing, and more.  The basic membership as well as the other memberships are here to help you get exposure and grow your business faster.  If you have a website the Basic Membership will help you rank higher in Google faster because it provides a backlink to your website and social media.  The backlinks will increase your PA and DA.
This can be the cost of going at it alone.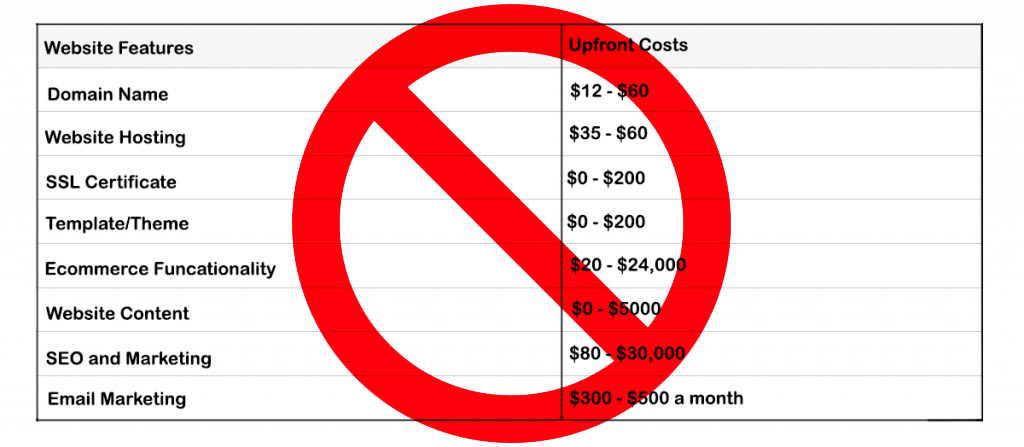 As you can see in the image above there are items you can acquire for free or choose not to include on your website for example you can choose not to have an SSL Certificate.  Have you heard of hackers?  If you haven't you can definitely experience problems if you don't take the precautions to protect your website. By being a part of Health Manifested and utilizing our website, your information is protected.  You would need to purchase some or all of the items listed above if you want to have your own website.
Being a part of Health Manifested can help give you that experience and professional connection on a reliable network with a large reach online around the globe.  Our biggest countries reach are the United States, Canada, the United Kingdom, Australia, and Germany.  Our largest reach in the United States consists of New York, Los Angeles, Chicago, and Atlanta.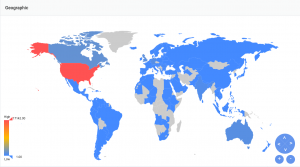 Get your own personalized Profile page with your website link back, Facebook link, Twitter, Pinterest, Instagram, and or LinkedIn on the Health Manifested website including a contact form where customers can contact you directly.  Backlinks are extremely helpful in getting your name out there and for building brand and website recognition.
Getting Exposure
The basic Membership initial setup fee is $175 and yearly renewal
Note: The profile will be listed on the website as long as the membership is active.
Why is this a desirable offer?  Quality backlinks are hard to come by and if you are in a business related to Human Design, Gene Keys, Tarot, Astrology, or a spiritual-based business this could really boost your ranking on Google.  Some people pay as much as $1000 for only 1 quality backlink, whereas our offer includes a profile where you can describe yourself and your company, share your social media links, and have a form where people can contact you directly from your profile.
Example Professionals here.  The Basic membership includes being listed on the Professionals page and the Professional Page associated with your niche and expertise.
Note: Joining our team does not guarantee any sales.  It is designed to help you get exposure and gain recognition for your talent/expertise.
Frequently Asked Questions
Domain Authority and Page Authority (DA/PA) are indicators developed by MOZ, a very respectable and reputable digital company, which predicts how well a page will rank in search engine results.
Links on websites other than your own that go back to a page on your website or social media. Backlinks or linkbacks are also called inbound links because they represent another website's traffic coming to your own site. The quality and quantity of your backlinks can help you rank higher in search engines such as Google and Bing.
A website needs an SSL certificate in order to keep user data secure, verify ownership of the website, prevent attackers from creating a fake version of the site, and gain user trust.
Contact us to learn more