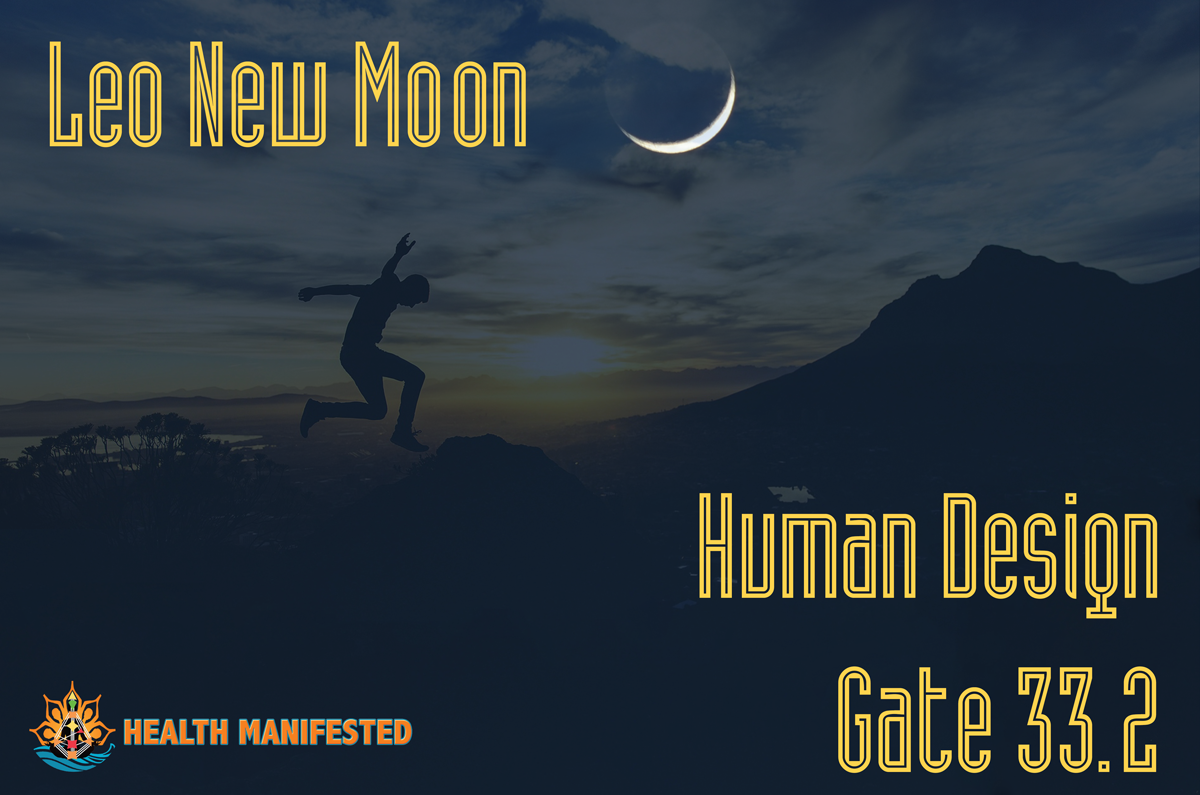 We have a New Moon at 8° of Leo on July 31, 2019, at 11:11 pm in Human Design gate 33.2.  This is the gate of privacy and surrender.  The New Moon gives us an opportunity for new beginnings.  During this time we need to have strength, courage, and confidence in ourselves.  This is a great time to lay the foundation for your future success.  This new Moon is squaring Uranus in Human Design gate 27.5.  This is going to help you find more freedom and give you more independence.  This is a time where we are going to redefine what is valuable to us.  Uranus is the planet of unpredictability, so we can feel restless or rebellious during this time.  There is a lot of change happening right now.  It is important to focus on what really matters to you.  You don't need everything you thought you needed.  Follow your heart and realign with what you are passionate about.  Trust you will be given what you need to shine bright.  Go for it, take a risk and trust you are supported.  A new chapter begins.
Check out the article on Human Design Gate 33 to learn more.
Are you interested in learning more yourself or how these transits affect you on a personal level?  Check out our products page to learn about the different types of readings we offer.
Click here to learn more about other Human Design Gates. or see other transits. Also, make sure to get your Free Human Design chart to take on your journey through the exciting world of Human Design.