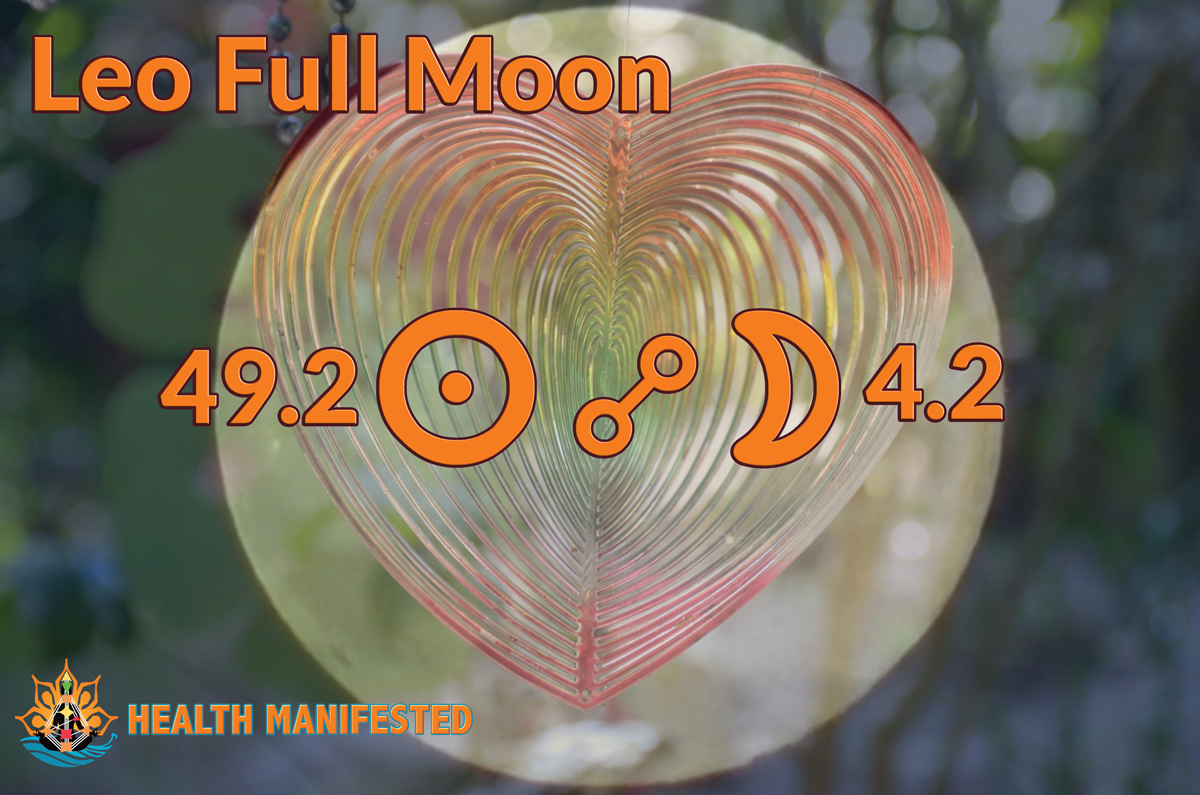 On February 9, 2020, at 2:33 AM EST we have a Full Moon in Leo at 20°00′ in Human Design Gate 4.2.  This is the gate of answers and acceptance.  The Sun is at 20°00′ of Aquarius in Human Design Gate 49.2.  This is the energy of principles and the last resort.  This Full Moon is asking you to create a revolution in your life and follow your heart.  It is time to take a risk and go after your goals and dreams.  We are going to have the answers we need to create a revolution and be bold and go after our goals and dreams.  This Full Moon can have us working with people in new ways that can open up doors for us to follow our heart.  Don't let your ego get in the way, live out of love.
It is helpful to look at which houses are affected by this Leo Full Moon to see where you are designed to head (Aquarius) and listen to your heart (Leo).  This is a great time to look into the future and see where you are heading and make sure you follow your heart.  Read this article learn about which house system is most accurate to learn more about the houses and see where the Full Moon is happening in your chart.  You can pull both the Placidus system and Whole House system charts and see which one you resonate most with.  You can also learn more about Human Design Gate 4 and Human Design Gate 49 as well as other Human Design Gates.  Another great software you can purchase is Astrograph.  The have reports and you can see what each aspect means.
Are you interested in learning more yourself or how these transits affect you on a personal level?  Check out our products page to learn about the different types of readings we offer.
Click here to learn more about other Human Design Gates. or see other transits. Also, make sure to get your Free Human Design chart to take on your journey through the exciting world of Human Design.