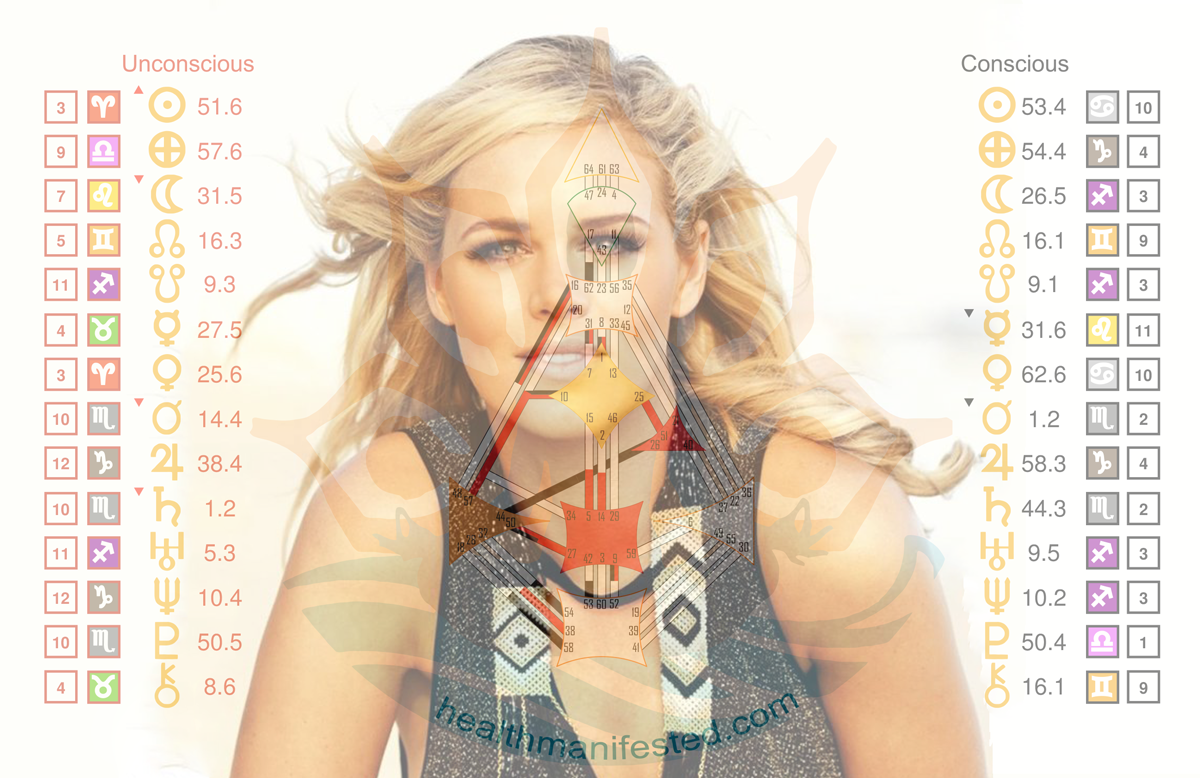 Kelly Dowdle is a professional model, actress and singer.  Her North Node is in Human Design Gate 16.1, which is very enthusiastic.  Gate 16.1 is next to the gate 35.6, which is the jack of all trades and she is really the jack of all trades.  I am sure we will see more from her.  Her north node is also in the 9th house which is the house of media and she has been in movies like Big Mammas House 2, American Crime Story and Open Marriage.  She just finished working on the movie Three Days Rising that will be out in theaters later this year (2020).  I stars Peter Greene, Mickey Rourke, Vincent Young and Kelly Dowdle.
Her Mercury is in Human Design Gate 31, which makes her a great leader.   Mercury is our mind and the way we think and I am sure she dreamed of being famous ever since she was a small child.  Gate 31 is a Leo energy and Leo is all about being the socialite, having fun, dating and being famous.  Her Mercury is in the 11th house, which is the house for reaching large groups of people.   Mercury represents our voice and mind.  I believe she will reach a lot of people through the use of her voice.
Kelley Dowdle is a 4/6 and is a role model.  Her conscious Sun is in Human Design Gate 53.4.  This is the gate of starting things and her Sun is in the 10th house, which is the house of being an authority and the house connected to career and reputation.  The Gate 53 is a cancer energy, which is very nurturing and caring.  She is young and I am sure we will see a lot of things she starts throughout her life and see them develop.  The stars would say she would make a great mother too.  We will see what the future holds there.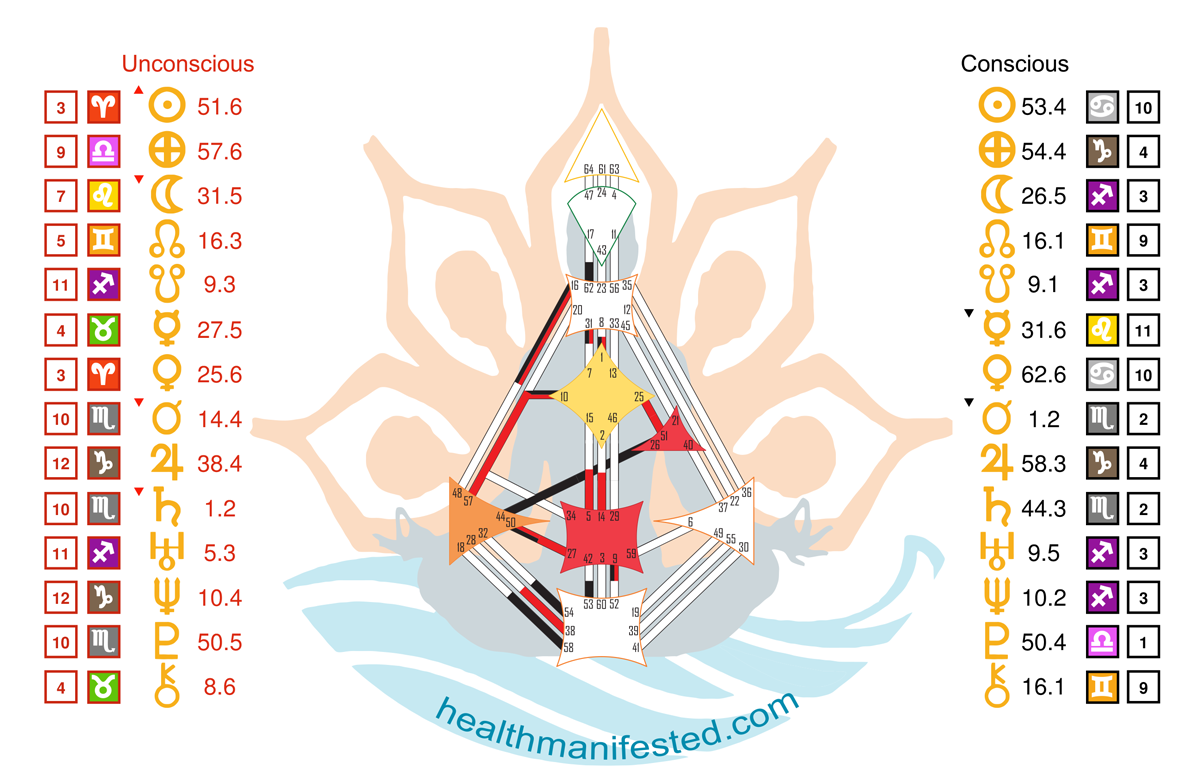 Her conscious Jupiter is in Gate 58.3 in the 4th house and based on that a family and home life would bring her great joy, but she would probably want to be the working mom.  Jupiter is the planet of expansion and she has Jupiter in the gate of Joy and she has and will continue to bring a lot of joy to peoples homes.
Her conscious Earth is in the gate 54.4.  This is the energy for someone who is very ambitious and driven.  Kelley Dowdle has her North Node in the 9th house, which can be connected with being seen in the media and her North Node is in the 3rd house which can be someone who can be great at writing.  Her Venus is in the gate 62, which means she likes to have the details.  Mars is where a person takes action and her conscious Mars is in gate 1.2 in her 2nd house.  The second house is connected to money, what we value and possessions.  Kelly is valued for her unique self expression and creativity and this has brought her great success as a model and actress.
Kelly Dowdle has an undefined throat center in Human Design and is a great singer and song writer.  The undefined throat center can allow a person to have the ability to easily mimic a song or sound and she has used this ability to sing.  She also has her unconscious Earth in Gate 57.6, which is a gate that is highly musical.  She has Aries in her 7th house and she sings it beautifully in the songs, Fighter, Bang and Leave a Man Behind.  I look forward to hearing more of her music.  She has a beautiful gift.
Check out Kelly Dowdle's website to see what she is up to now.
Would you like to learn more about your Human Design chart?  Make sure to check out the Human Design Report if you want a personalized report that you can come back to time and time again.  It is easy to read and has a wealth of knowledge as you go on your Human Design journey.  You can also check out our other products and services.  Are you living your design?
Click here to learn more about the Human Design Gates and transits. Also, make sure to get your Free Human Design chart to take on your journey through the exciting world of Human Design.