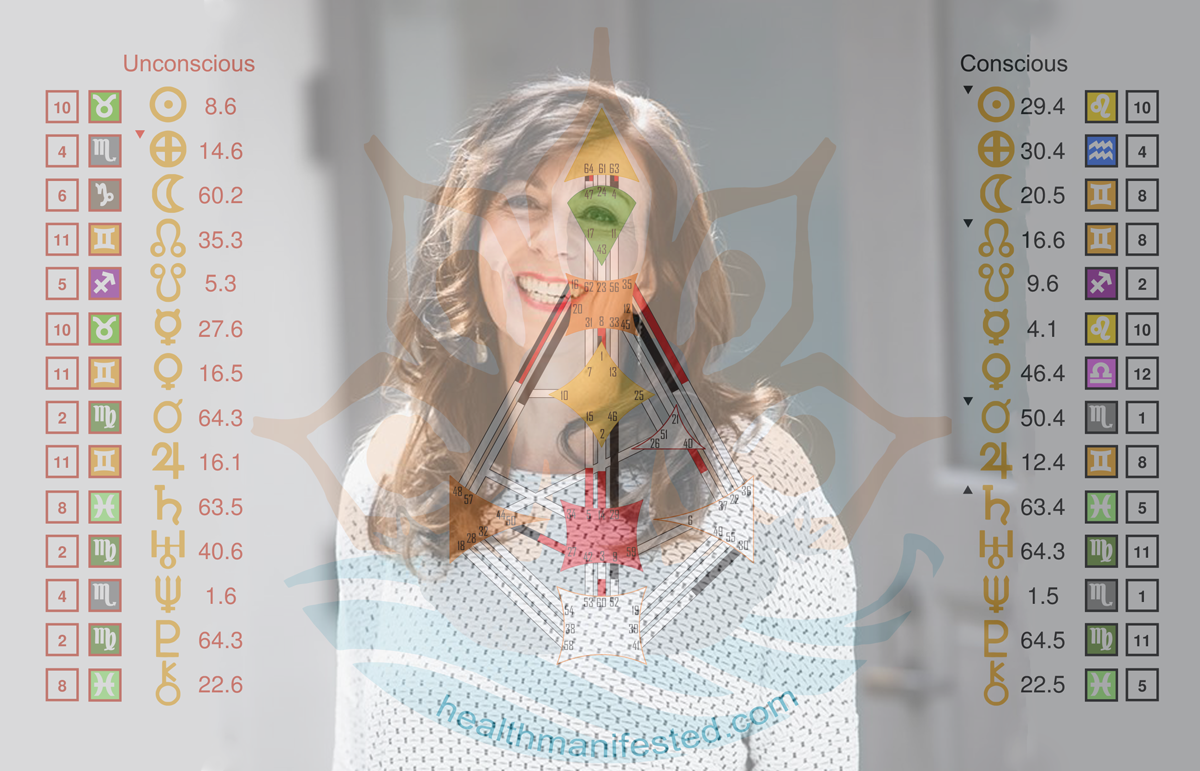 I felt inspired to write an article about Karen Curry Parker.  She is an amazing famous Human Design teacher, mother, wife, intuitive and entrepreneur.  Karen has her conscious Sun in gate 29.4 in the 10th house.  This is the gate of commitment and she has committed her life to Human Design as a career (10th house).  Her unconscious Sun is in gate 8.6 and it is also in the 10th house.  She has the full channel 1-8, the channel of Inspiration and she has made a HUGE contribution to Human Design and has inspired us all.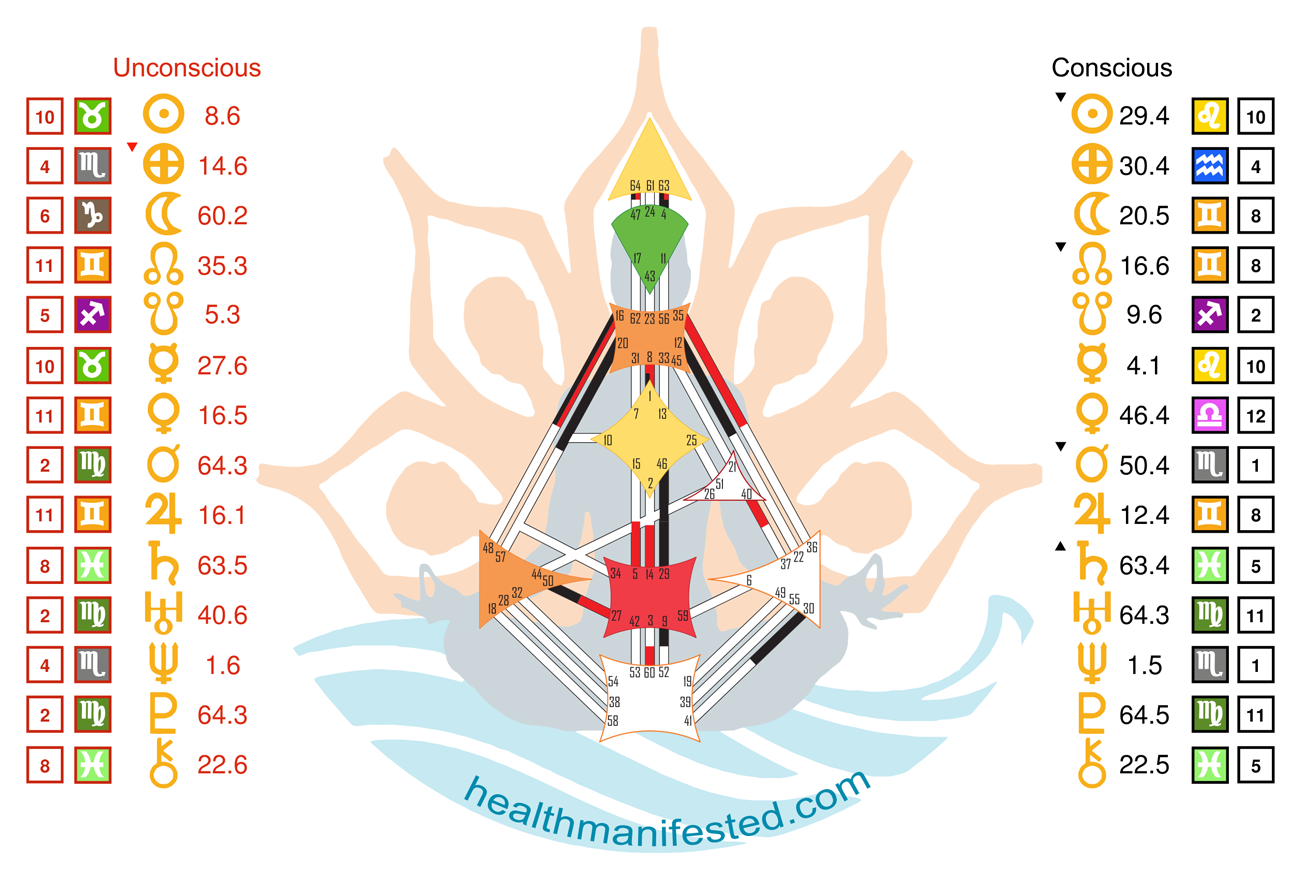 Her conscious Earth is in the gate 30.4 which is the gate of desire.  She has definitely shared her desire for Human Design.  It is in her 4th house which is all about home, family and motherhood.  She has shared with all of her students what an amazing mother she is and she has also been a second mother to all of her Human Design Specialists.  She has the full channel 50-27 which adds to her very caring and nurturing nature.  This channel is sometimes referred to as a more loving and nurturing kind of entrepreneurial energy.
Her unconscious Earth is in the gate 14.6 which is an energy for working.  Karen amazes me with all that she has accomplished in her life and career.  Her conscious North Node and Unconscious Jupiter are in the gate 16 which is the gate of enthusiasm.  She has transformed Human Design by adding a touch of her love and enthusiasm to it.  She has her conscious Mercury in the gate 4.1 which is the gate of answers and she really enjoys answering everyone's questions about Human Design.  Her conscious Mars is in gate 50.4 which is the energy for Values.  Karen values the knowledge that Human Design has to offer the world and she has done an amazing job sharing it with the world.  Her conscious Jupiter is in the gate 12.4, which is a wordsmith or someone who has the ability to channel.  Karen used this energy to lovingly and gently share Human Design in a way that helps everyone love and accept themselves.
Karen Curry Parker offers Human Design certification courses as well as general Human Design courses if you are interested in learning Human Design.  She has a membership service where you can ask questions and learn more as well.  She is an author and has written several books.  Understanding Human Design is one of my favorites.  It is a great place to start if you are new to Human Design.
Are you interested in learning more about your Human Design and Astrology?  Check out the services we offer or learn more.  Check out other Celebrity Mini Human Design Astrology Readings.