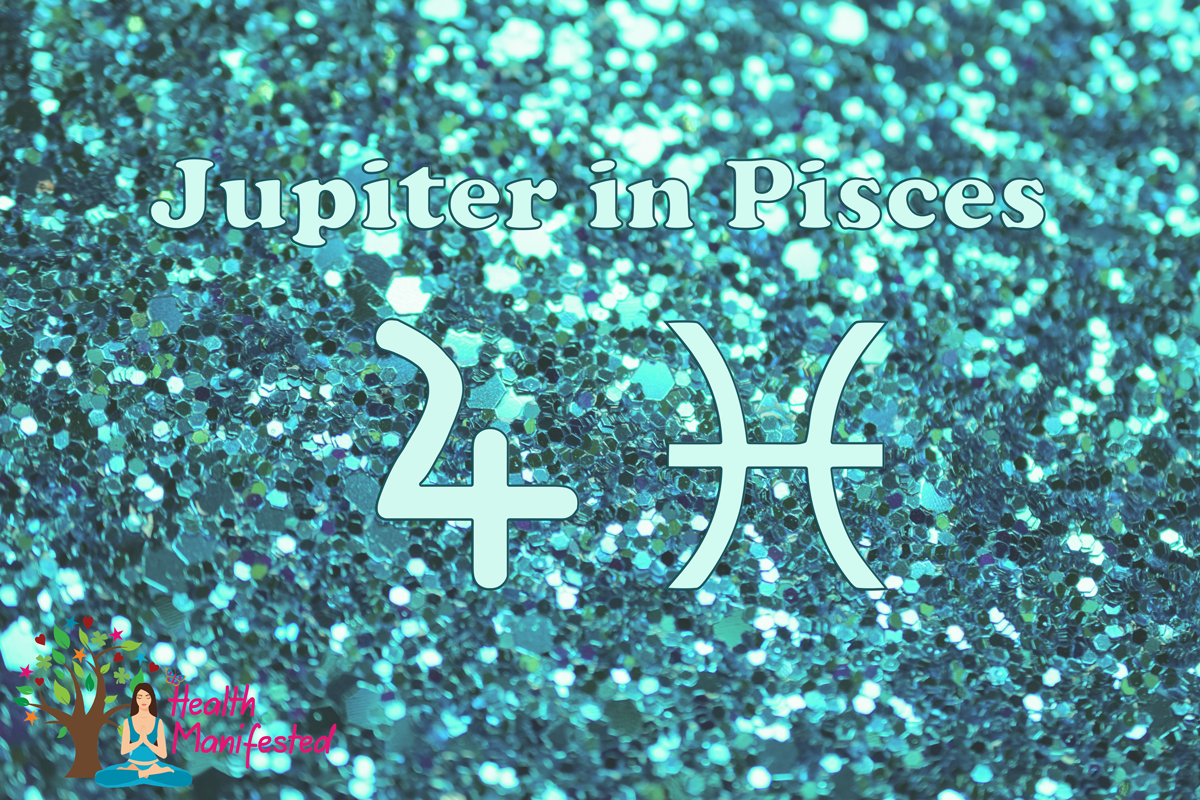 Jupiter entered Pisces on May 13, 2021.  Jupiter will stay in Pisces for 2 1/2 months and then retrograde into Aquarius starting July 28th, 2021.  It will re-enter Pisces on December 29, 2021, and stay in Pisces until May 10, 2022.  Jupiter will leave Pisces and go into Aries and then goes back into Pisces on October 28, 2022, and leaves Pisces for its final time and re-enters Aries on December 20, 2022.   The last time Jupiter was in Pisces was in 2010.
Jupiter in Pisces gives us the energy to let go, but with Jupiter retrograding in Pisces 2 times, we will not be letting go right away.  Pisces can play out the victim.  Let go of anything in the past where you played the victim and release the pain it may have caused you.  This transit can show you what you regret or make hindsight 20/20.
Pisces was originally ruled by Jupiter and likes to be in Pisces.  Jupiter is the planet of expansion.  Jupiter is the planet of rewards and the planet that teaches us something.  Jupiter can give you more opportunities or blessings.  It is helpful to look at what house Jupiter is transiting in while it is in Pisces to learn about what areas of your life you can feel more blessed.  To learn what house Jupiter is transiting it visit the article on which house system is most accurate. Pisces is connected to the 12th house energies of intuition, psychic, meditation, and alone time.  Pisces is also an energy that is very musical, so you may find yourself more connected to music.
While Jupiter is in Pisces you can feel like you can relax more, meditate more, and just breathe.  This is the energy that doesn't feel like you need to push forward, but allow things to come to you.  Pisces is the energy where we learn about trusting in timing and trusting in God/ Universe/a higher power.  You may feel like you need more time alone, space to just be, and set boundaries when needed.  It can also bring about escapist behavior with more of the energy for turning to drugs or alcohol.  This is a great time to tap into your intuition and trust what you feel or get regarding situations.  You may find you have more intuitive insights while Jupiter is in Pisces.  You may also find you are more emotional or empathic during this transit and able to tap into things more.  This is where intuition lives in the chart.  You may sense things you didn't notice before.  This can be a fun time to learn tarot and learn how to tap into your intuition. You may find your dreams are amplified and you have a stronger imagination.  You will probably find during this time you are more forgiving and able to let go of the past.  This energy is going to help you relax in some way and feel more supported or more trusting that everything will work out.
Is there something you have been hoping would manifest?  During this time you may see some dreams come true for you.  Pisces is connected to our dreams.  What dreams do you wish would come true?  Make sure to check out the articles on the Law of Attraction.  The Law of Attraction is very connected to Pisces.  You must have a dream to manifest it.
There is also a potential for more confusion, illusion, and deception during this time.  It can also bring about indecisiveness.  Make sure not to go too far down a rabbit hole.  If you let yourself, there is a potential you can create a reality where you don't know the facts from illusion.   It is helpful to follow your gut and what feels right for you.
Jupiter in Pisces can bring about more compassion.  How can you open your heart up to more love and compassion?  This is a great time to forgive and heal from the past.  Know you are loved and lovable.  Believe your dreams and desires are possible and the life you desire will come to you.
This is a great time to get into meditation.  You may find it more relaxing and peaceful during this time.  Make sure to check out the articles on meditation to learn more.
Pisces is also a sign that likes privacy.  As Jupiter is in Pisces we will see the beginning of more privacy.  YouTube has decided to no longer send out emails to subscribers to let us know the people and companies they are following have put out new videos.  Apple has announced that they are adding a feature to IOS 15 that allows people to hide their email from third parties that track data, such as email marketing platforms.  This is just the beginning of more and more privacy features, which can also disconnect you from things you actually appreciated in the past.
If you have planets in Human Design Gate 55, Human Design Gate 37, Human Design Gate 63, Human Design Gate 22, Human Design Gate 36, or Human Design Gate 25 you will have Jupiter conjunct those planets and may find you feel it stronger than most.  I would also recommend watching where Jupiter transits with the Human Design Calendar to watch how it affects you and follow along with the energies.  You will feel these gates stronger than normal considering Jupiter is the biggest planet.  It's a great way to learn the energy.