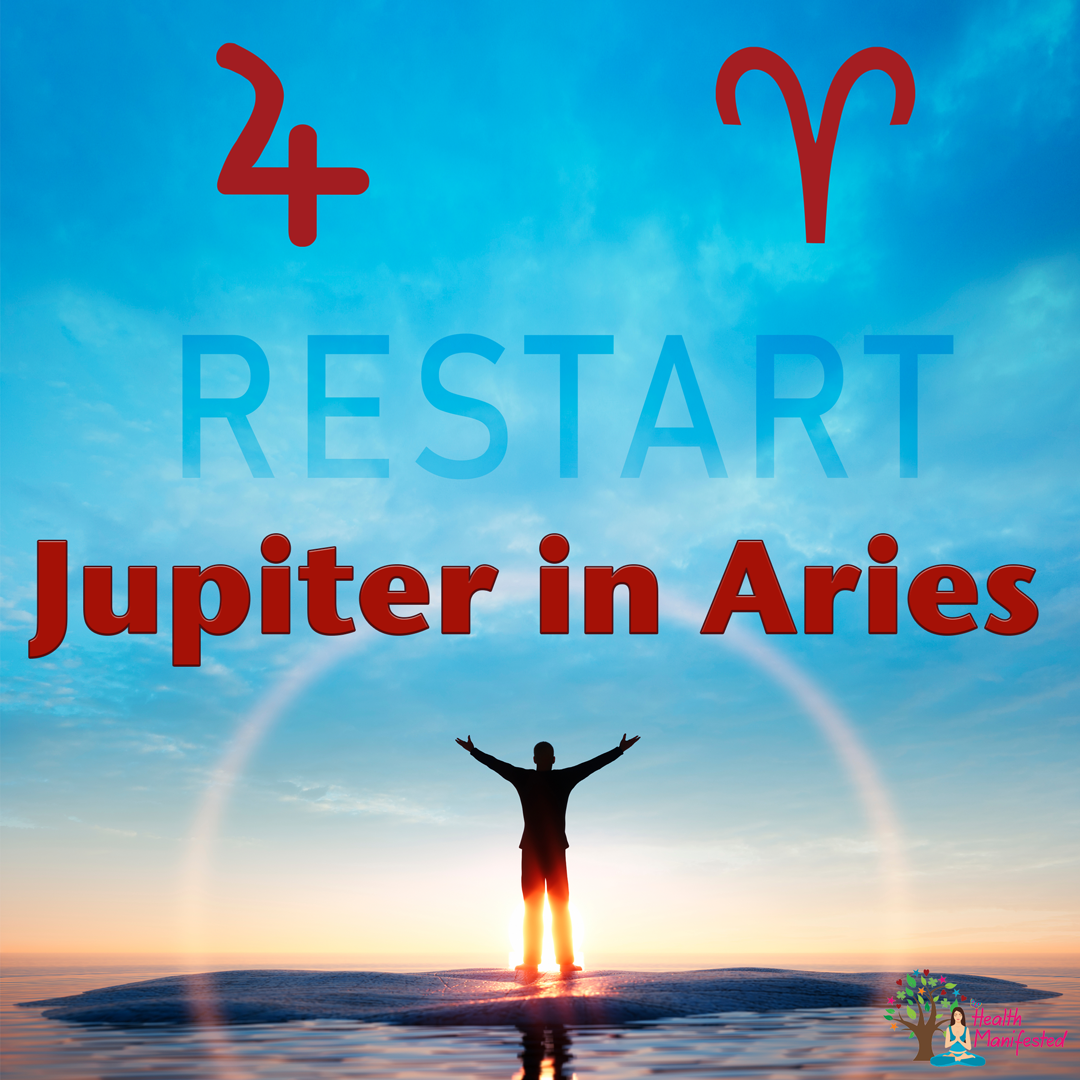 Jupiter entered Aries on May 10, 2022, at 7:21 PM ET. When Jupiter enters Aries it will be at 0° Aries, which is a time for new beginnings, a time for renewal, a restart, or rebirth of something.  Jupiter turns retrograde on July 28, 2022, at 4:37 pm ET, and Jupiter will re-enter Pisces on October 28, 2022, at 1:10 am and goes directly into Pisces on November 23, 2022, at 7:02 pm ET.  Jupiter re-enters Aries on December 20, 2022, at 9:33 am and will stay in Aries until May 16, 2023.
When a planet is in Aries it is more focused on being independent.  You can learn more about Self Love for Aries here.
When Jupiter is in Aries it is a time to go after your dreams and take action.  There can be a lot of forward momentum.  During this time we can take action quickly when Jupiter is in Aries and do things without thinking.  When Jupiter is in Aries we can also be more impatient.  When Jupiter goes retrograde that gives us time to think about the actions we took when Jupiter was direct.
If you look at what house Jupiter is in Aries it shows where you are able to have a new start.  When the Sun is in Aries in March this will also expand what you are working on in this area of your chart.
Jupiter is the planet of expansion.  Jupiter is the planet of rewards and the planet that teaches us something.  Jupiter can give you more opportunities or blessings.  It is the planet that is related to growth. Jupiter has traditionally been associated with Sagittarius the sign of beliefs. Jupiter is something that expands and can also be very rewarding. Jupiter can bring abundance to the house and the sign it is related to.  It is helpful to look at what house Jupiter is transiting in while it is in Aries to learn about what areas of your life you can feel more blessed.  To learn what house Jupiter is transiting in visit the article on which house system is most accurate. Aries is connected to the 1st house energies of self-awareness, viewpoint, personality, physical energy, independence, self-confidence, assertiveness, appearance, approach to life, aspirations, physical body, and new beginnings.