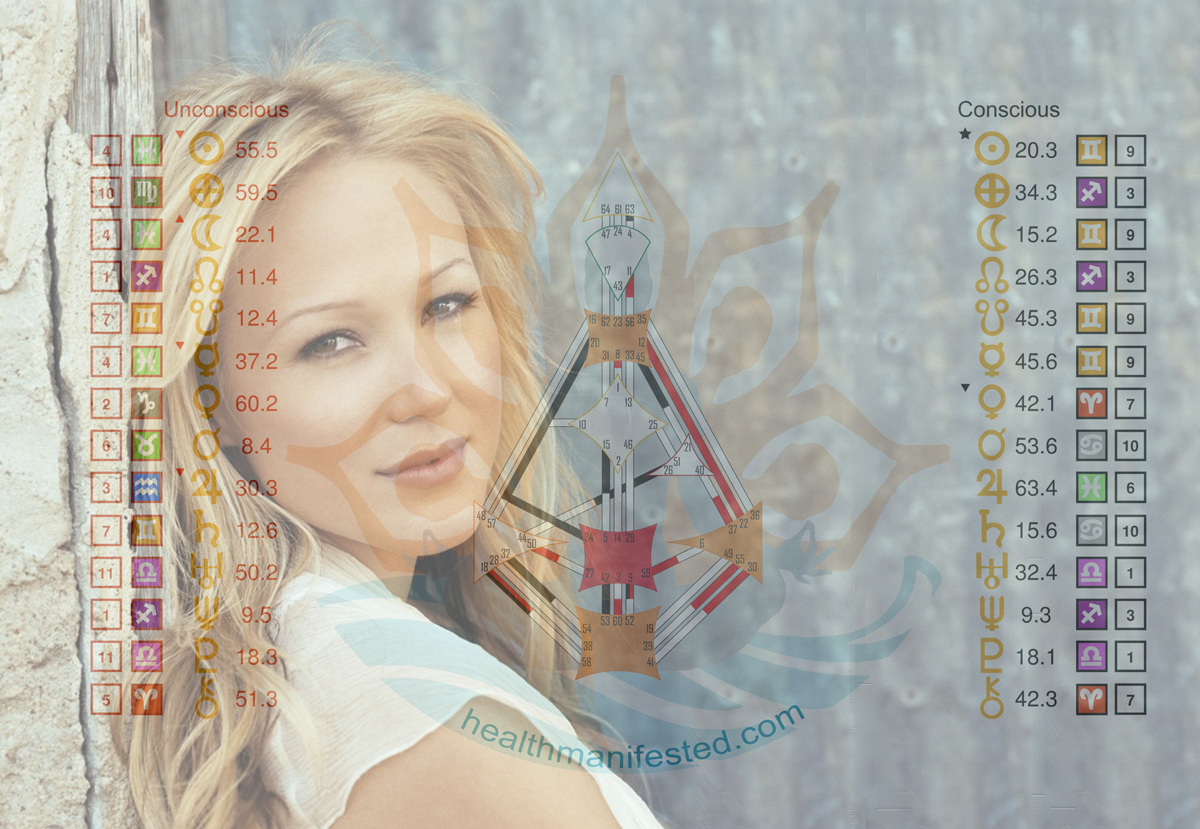 Jewel's Sun is in the 9th house of higher learning and belief and her Sun is in Human Design Gate 20.3.  This is the gate of Now and Self Awareness.  I heard her once speak about having panic attacks when she was younger.  She dealt with some fears around failing.  She has her conscious Jupiter in the gate of doubt and this probably played into her fear.   She went on to talk about some choices she made and felt like she was heading down the wrong path and decided to focus her attention on her thoughts and become mindful. She mentioned how she was homeless because her boss fired her and didn't give her paycheck to her because she wouldn't sleep with him, so she turned to stealing to survive, while she was homeless.  Her North Node is the gate 26.3, which can be not living in integrity and she mentioned during this time she looked in the mirror as she was stealing something and saw that she was just another statistic.  From then on she decided to pick herself up, be present in the moment and start writing.  Writing was her way back to integrity.  If you look at her chart you can see her North Node 26 is in the 3rd house, of communication.  She definitely made a living through her communication.  She used her experience for the better.  She taught at Wisdom 2.0 that you can change any habit to live out of integrity by using mindfulness to rewire your brain.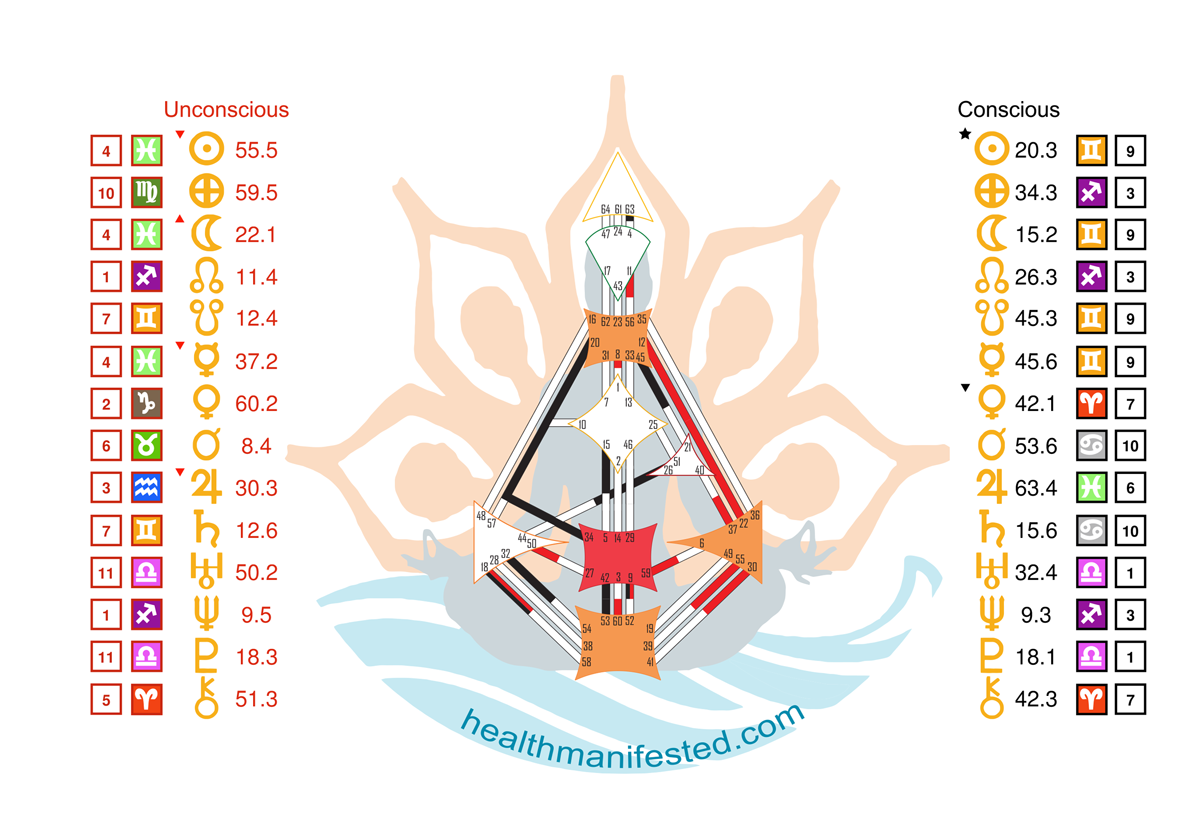 Human Design Gate 20.3 is the gate of now.  It is the gate of self awareness.  It is all about being in the moment and being self aware in the moment.  She is consciously present.  One thing she said is, "The only time we can protect ourselves is right now."  She developed visualizations and mediations to help stop her panic attacks, which turned her life around.
Jewel mentioned that she used writing as a way to calm herself.  She has her Earth, North Node, and Neptune in the 3rd house, which is the house connected to communication and writing.  Her Sun, South Node, and Mercury are also in Gemini which is also connected to communication.
She mentioned seeing patterns in her family.  Her conscious Mars is the gate 53.6, which has the potential to see the cycles in life and the gate 15.6 which has a lot to do with patterns.  Gate 15.6 is next to the gate 52, which is the gate of stillness and through her times of stillness she was able to see the patterns.
As she continued her discussion of mindfulness she said her current goal is to let go of perfectionism and I am sure she will with Pluto the planet of transformation in the gate 18.1, the desire for perfection.
She mentioned not every thought is a fact.  We can be the observer of our thoughts.  She said her goal was to become an observer of herself.
This is probably my favorite song of Jewel's "Hands."  She starts off by saying if I could tell the world one thing, it's that we are all ok and that's what I love about Human Design.  Our lives are stories to help others and she is a shining example of someone who has learned to use her Sun to shine through mindfulness.
Jewel developed a community and tools called "Jewel Never Broken" to help people become more mindful and know they are not broken.  Do you want to be more mindful?  Jewel has some tools to help you on your journey.
Are you interested in learning more about your Human Design and Astrology?  Check out the services we offer or learn more.  Check out other Celebrity Mini Human Design Astrology Readings.