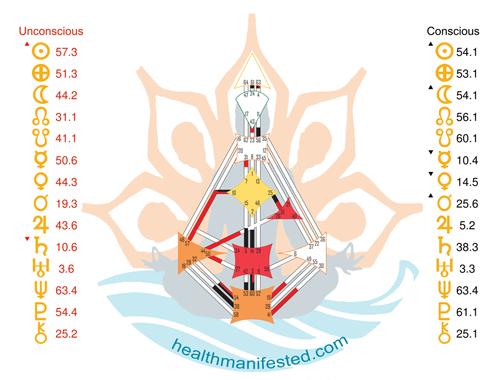 On January 5th/6th, 2019, depending on where you are located we have a partial Solar Eclipse at 15° Capricorn. In the Human Design system, this is the gate 54.1.  This Solar Eclipse is in close conjunction with Saturn and Pluto.  Uranus is also turning direct on the same day. This is going to bring a huge shift in energy.  We also have Jupiter in its home sign of Sagittarius where it loves to be.  Something that seemed impossible is going to finally become a possibility. The gate 54 is called the gate of ambition.  This eclipse is going to show you that anything you direct your ambition towards can be achieved.  Earth is in gate 53 which is great energy for starting things.  What do you want to start?  Reach for the stars!  Saturn in Capricorn is giving us the determination to work towards our goals this year with perseverance and determination.  We have the channel 3-60 which is the channel of Mutation.  Are you ready to create change in your life?  Create the life you desire.  You are probably not where you want to be right now and it may feel difficult, but with hard work and determination, we can get to where we want to go.  This eclipse is going to bring change quickly in our lives.
Would you like to learn more about the aspects in your astrology chart?   Purchase an astrology report here.  If you would like to learn more about your Human Design chart I also sell detailed written Human Design Reports.
Are you interested in learning more yourself or how these transits affect you on a personal level?  Check out our products page to learn about the different types of readings we offer.
Click here to learn more about other Human Design Gates. or see other transits. Also, make sure to get your Free Human Design chart to take on your journey through the exciting world of Human Design.