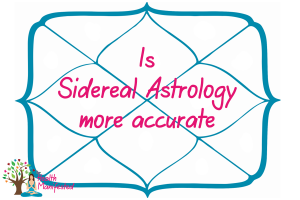 Now that there is a Sidereal Human Design chart, I am getting questions like, "Is Sidereal Astrology more accurate?"   The answer to the question is all a matter of perspective.  The Tropical Zodiac is most commonly used by Western astrologers.  It is a completely valid coordinate system and accurately reflects the seasonal changes on Earth. The Tropical Zodiac is more representative of the reality on Earth.  The Sidereal Zodiac is based upon the fixed stars, which actually move about 1 degree every 72 years.
Sidereal is often use for predictive astrology, where the Tropical Zodiac is often used for understanding personality traits. Western astrologers often say that Sidereal is wrong because they have had so much success with the Tropical zodiac.
The Egyptians, Persians, Vedics, and Mayans used the Sidereal system. They thought it was more accurate because it is based on the time of birth and the natural world instead of the seasons on Earth.  Did you know the Sidereal/Vedic systems have been used much longer than the Western Tropical Zodiac?  The Sidereal charts are mostly used by Vedic astrologers, usually Hindu and Jyotish.
I would like to invite you to play around with the Sidereal and Tropical zodiac systems and figure out which one you feel is most accurate.
If you would like to learn more about Sidereal Astrology make sure to check out our other articles.