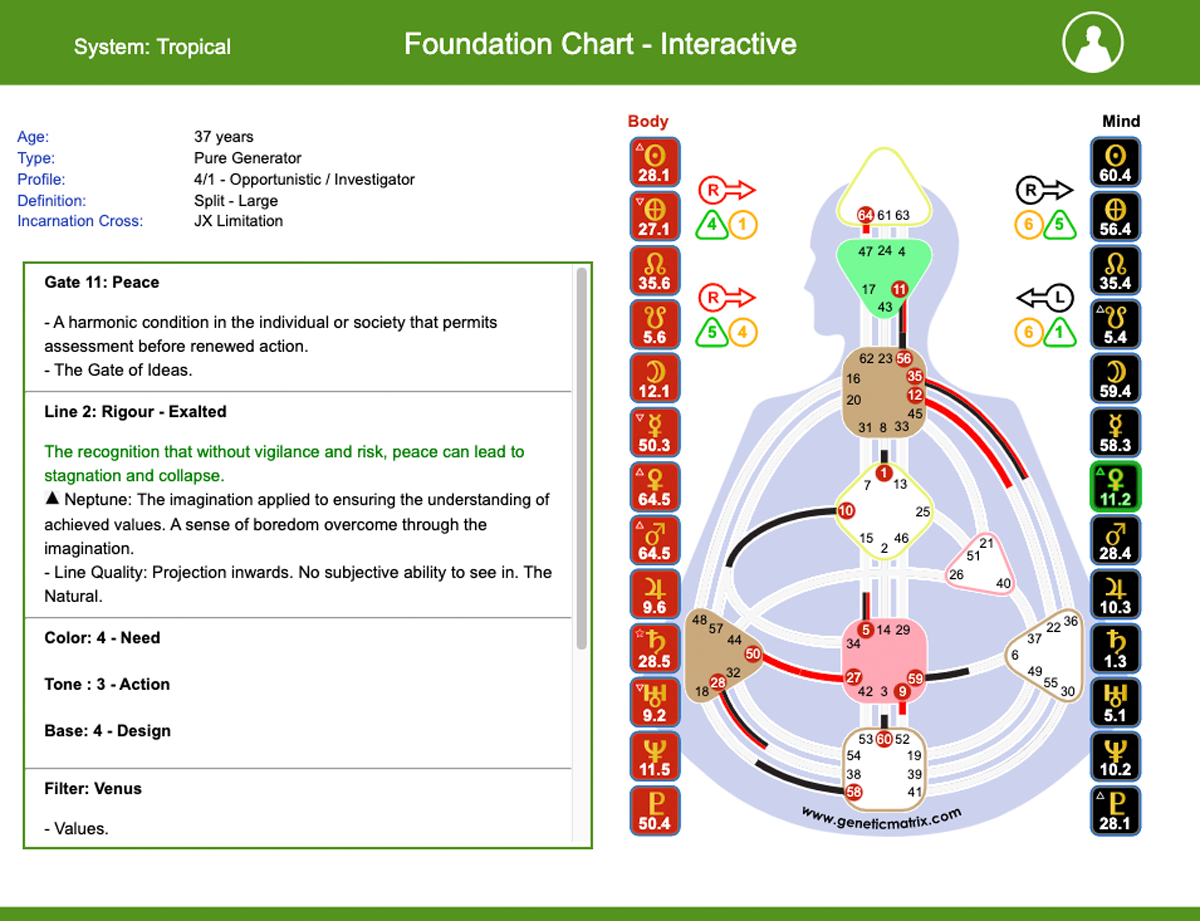 Have you ever wanted to learn more about Human  Design through an interactive experience?  Genetic Matrix offers an Interactive Human Design chart that allows you to click on the centers and the Gates to learn more about the chart.  The interactive information shows the Gate name and a description.  It includes the Line name and shows more about the placements expression.  It shows the Color, Tone, and Base as well as information about the planet.  There is additional information at the bottom that shows the incarnation crosses the Gate is in, the Circuit the gate is in, the Amino Acid, the Godhead it is associated with, and the Gene Key keywords.  The Center description shows if it is defined or undefined, the center type, the biology, and a description of what the definition means.
As you can see in the Interactive Human Design chart to the right, this person's conscious/mind Venus is in Human Design Gate 11.  It is in line 2, which is called Rigour.  This is the Gate and line that can have a hard time feeling like their ideas are being heard and valued.  It is Neptune exalted and Neptune is the planet of imagination and dreaming and people with this gate can often find when they keep their ideas to themselves they can become very creative with their ideas.  This is the gate of Peace and the Gate of ideas.  Venus is the planet connected with Values.
You can learn more about other charts Genetic Matrix offers here.  You can also get your free Human Design chart or Free Astro Gene Keys chart.