There are a lot of people who think that they can't get a Human Design reading without having their exact birth time, but this is not true.  Having the exact birth time is very helpful and the chart can change during the day. There is a chance the information may not be correct, but you can work with a Human Design Specialist to try to find a birth time where the information feels correct for you.  A basic reading can definitely be done.
When someone doesn't know their birth time I will pull a chart for 6 am, 12 pm and 6 pm to see where the chart differs and I'll ask the client questions about the differences to see what resonates the most with them.  Once I have a more accurate birth time I can then give a Human Design reading.  There are many charts I have done readings for where the chart did not change much at all when choosing various birth times.  The lines can be different and should not be looked at too closely when the birth time is unknown, but the gates are fairly consistent.
The Human Design Astrology readings can be helpful also when you don't know your birth time because it can have more general astrology information that a person may resonate more with.  It can also give more clarity on whether or not the information is correct because of the House placements.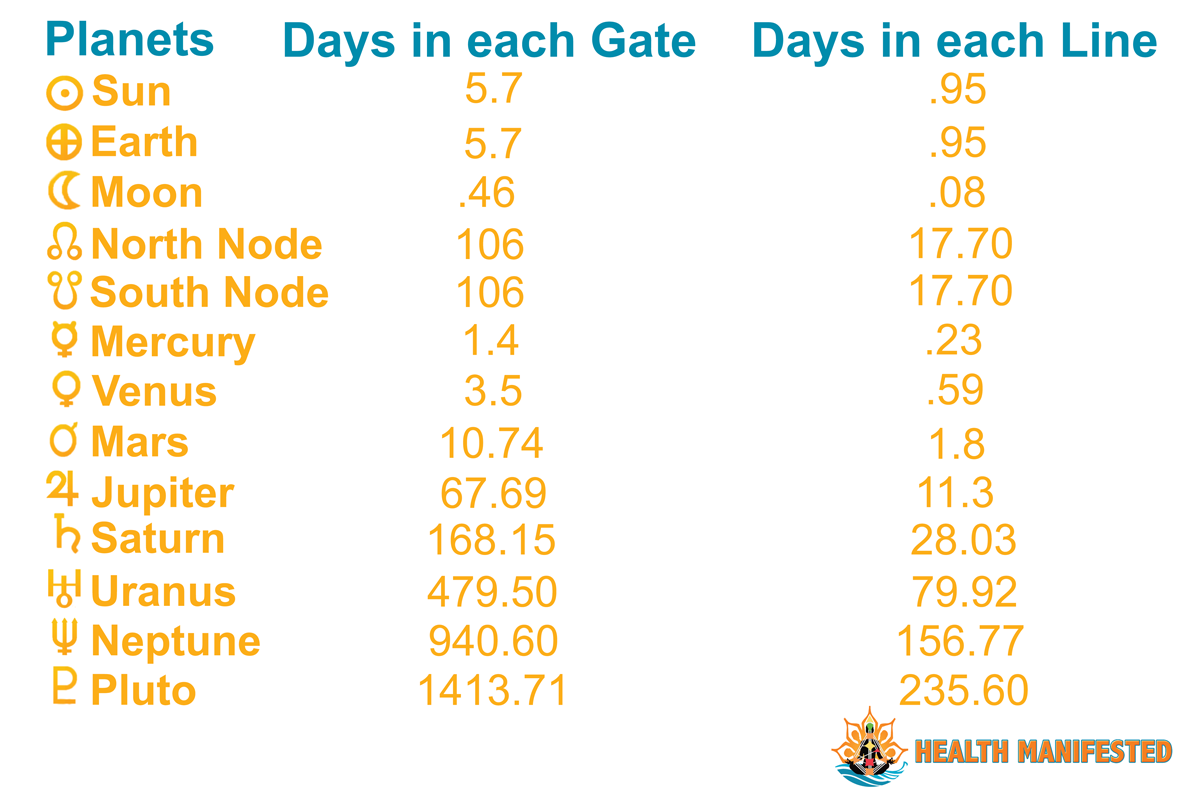 The biggest changes noted in a chart are usually the ascendant and the lines.  You can see how often the lines and gates change according to the planet.  This information varies due to retrograde planets, but it gives you a general idea of how the information changes and how having the most accurate birth time is very helpful.  The Ascendant used in astrology changes every 2 hours, so this information can be wrong on the Astro HD chart if you don't know your birth time but it can be a useful tool in rectifying the birth time.
Feel free to pull as many charts as you would like to help you figure out what chart resonates most with your personality on our free Human Design chart page.  If you would like help figuring out which chart resonates most with you, you can purchase a Human Design Astrology reading and I can work with you to figure out which chart will be most helpful.
Make sure to check out our other Gene Keys and Human Design articles.  Also check out our Human Design Gates articles to learn more about the energies.