Below are the Human Design Gates explained.  These are energies that we transit through throughout the year.  You can sign up for our email list to get the weekly transits and follow along as we transit through each gate/energy and learn the meanings of the Human Design Gates.
You can also follow along on Facebook, Instagram, Twitter, LinkedIn, and Pinterest to learn more about their meanings.
How to
Click on the Human Design Gates number on the image above to get to the article you are looking for to learn more or scroll through the articles below.  You can also see a list of the Human Design Gates in numerical order here.  The articles below were originally written based on the traditional Human Design system using Tropical Astrology.
If you are new to the system, make sure to learn more about the basics, get your Human Design report, or get your Free Human Design Chart.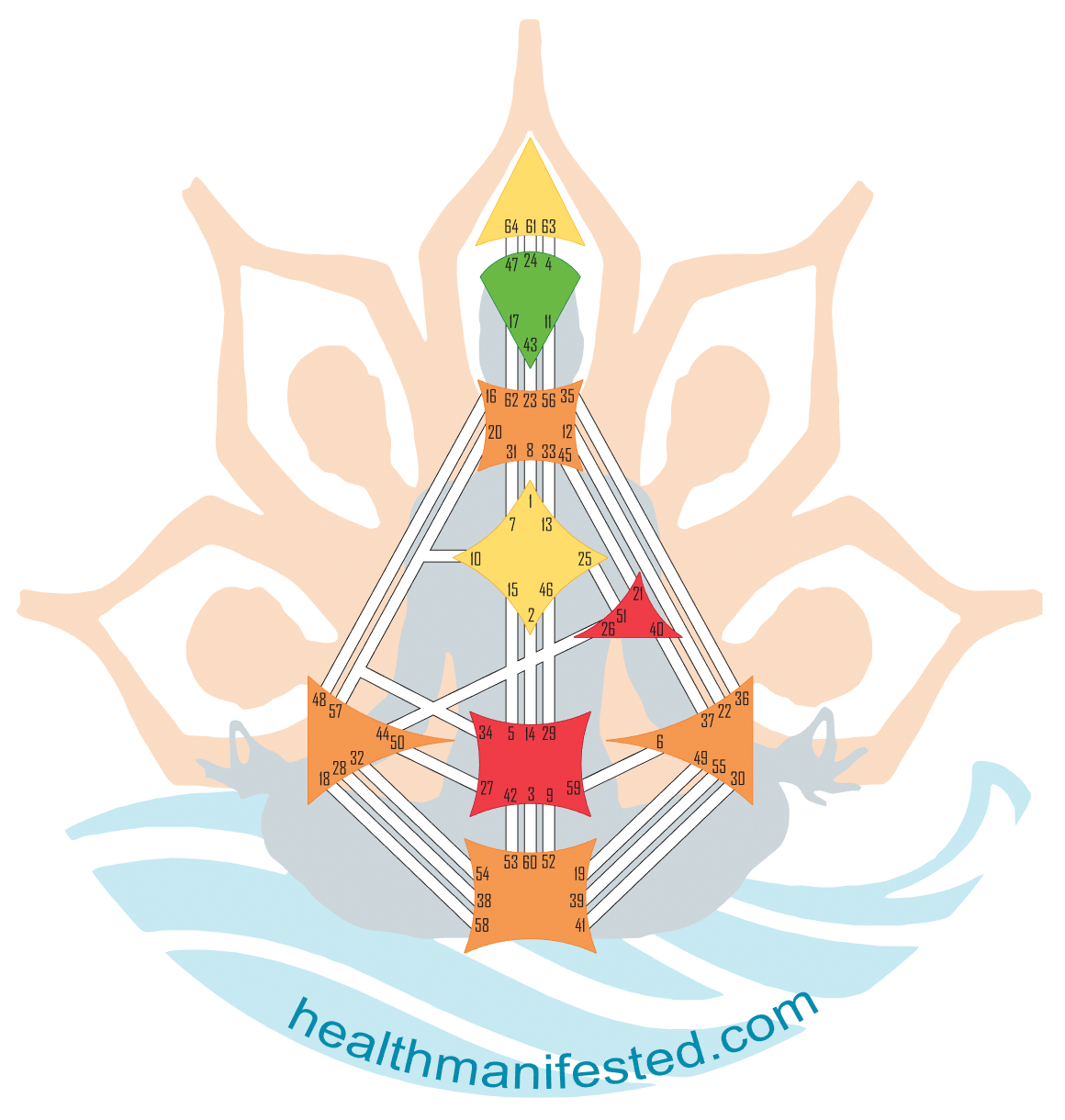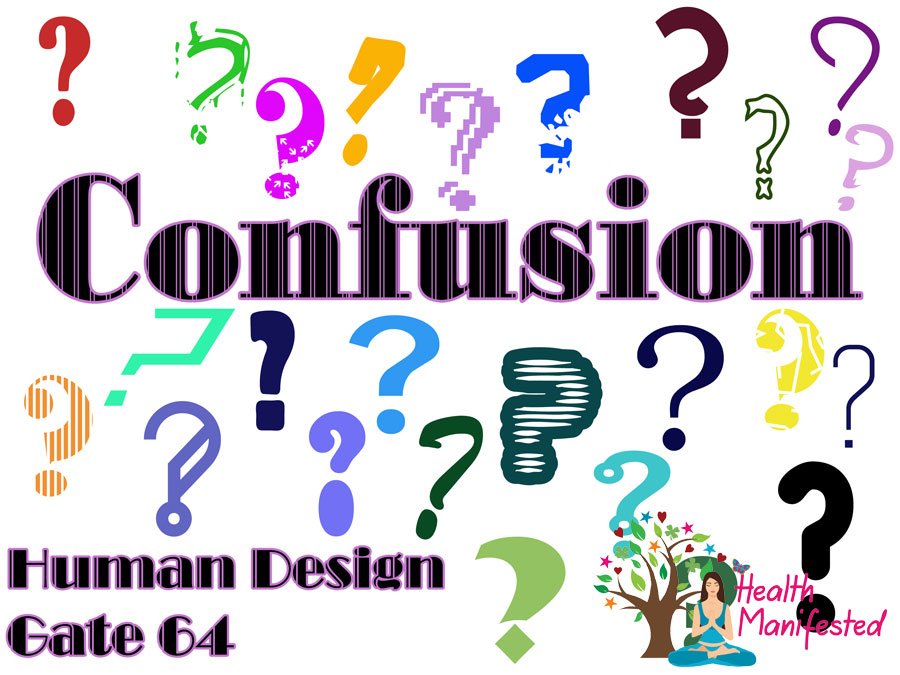 While a planet is transiting in Human Design Gate 64 also known as Gene Key 64, we can feel confused or have the potential to see the bigger picture.  It can be an energy of imitating others.  We can feel more poetic, imaginative and envision a bigger picture.  Although we can imitate people, we can take time to sit in the confusion to help us create our own vision through imagination.  During this time allow