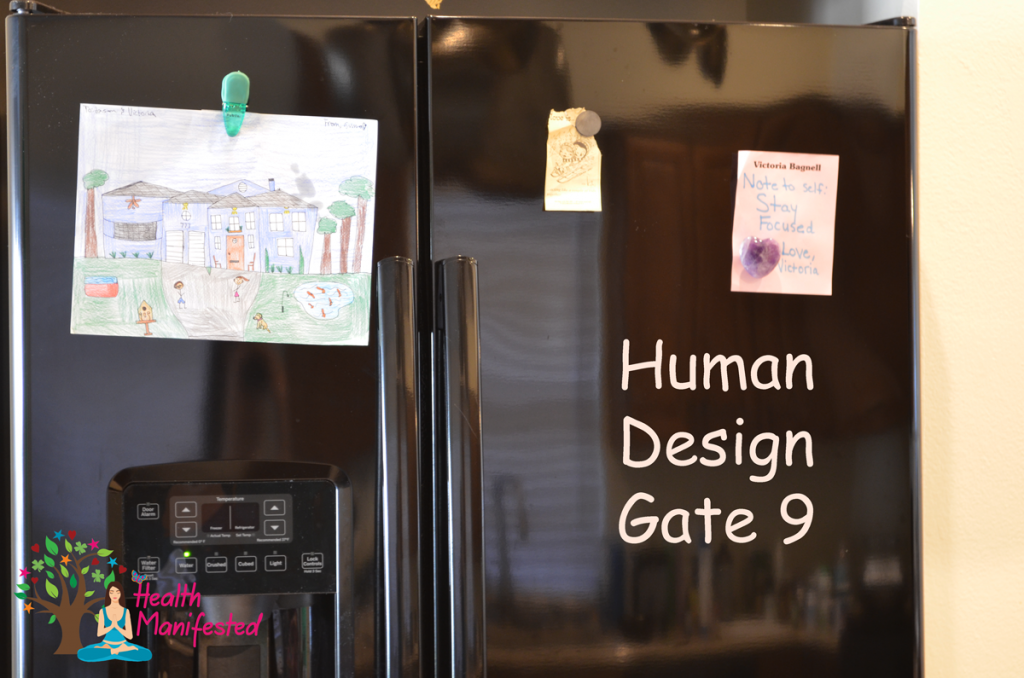 Many years ago, while the Sun was transiting in Human Design Gate 9 also known as Gene Key 9 I put this note on my refrigerator to remind myself to stay focused every day of the year. It is still there today.  I invite you to do the same.  The reminder can really help and you can look back and see how staying focused on what is important to you can help create a better life for yourself.  Human Design Gate 9 is part of the logical circuitry and this energy can help create more structure in life. What do you need to focus on to make your dreams turn into reality? This is a time to set intentions and hone our plans. The key is to narrow our focus during this time. Take the next step towards your dreams and remain hopeful. Push through any fears you have and move closer to what you desire.
If you like to follow along with the Gene Keys, Human Design Gate 9 is the same energy as Gene Key 9.
Would you like to learn more about your Human Design chart or Astrology Chart?  If so, check out our products and services here. I offer a really cool Human Design Report where you will learn a lot about your Human Design.
Click here to learn more about other Human Design Gates.  Also, make sure to get your Free Human Design chart and Free Astro Gene Keys chart to take on your journey through the exciting world of Human Design and Gene Keys.
If you are a Human Design or Gene Keys guru or have another profession of similar nature and you would like to get more exposure, we are now offering personalized profiles on our professional's page.  If you would like to learn more let's team up.