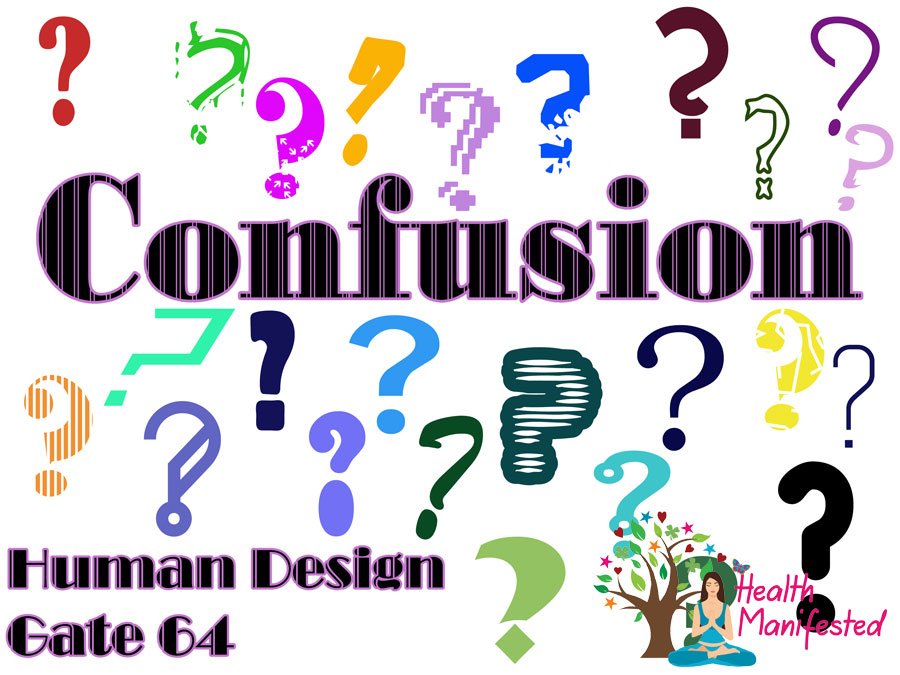 While a planet is transiting in Human Design Gate 64 also known as Gene Key 64, we can feel confused or have the potential to see the bigger picture.  It can be an energy of imitating others.  We can feel more poetic, imaginative and envision a bigger picture.  Although we can imitate people, we can take time to sit in the confusion to help us create our own vision through imagination.  During this time allow yourself to see the truth and let go of the confusion or need to figure it all out.
As I write about Human Design Gate I find it funny that this is the last Gate article out of the 64 gates.  When I started this journey I couldn't see the big picture.  Now I look back on all 64 gates, having written the articles as the energy transited.  I watched the people around me live out the energies, which showed the truth of Human Design.  The confusion has lifted.  I would like to invite you to see the big picture through the lens of your own experiences.  Learn the energies.  You will see the truth.  Make sure to check out other articles on Human Design to help you on your journey.  Remember to have fun with it.
Gate 64 Keywords
Confused

Imitation

Limiting others

Victim

Imagination

Envision

Seeing the truth

Poetic

Inspiration

Epiphanies

Seeing the big picture

Overwhelming

See spirits

Learn through play
Human Design Gate 64 Lines
Gate 64.1 confusion and conditions

Gate 64.2 confusion and qualification
Gate 64.3 confusion and overextension.
Gate 64.4 confusion and conviction
Gate 64.5 confusion and promise
Gate 64.6 confusion and victory
Human Design Gate 64 Astrology Sign and Degrees
Gate 64 11º22'30" Virgo – 17º00'00" Virgo
Gate 64.1 11º22'30" Virgo – 12º18'45" Virgo
Gate 64.2 12º18'45" Virgo – 13º15'00" Virgo
Gate 64.3 13º 15'00" Virgo – 14º11'15" Virgo
Gate 64.4 14º11'15" Virgo – 15º07'30" Virgo
Gate 64.5 15º07'30" Virgo – 16º03'45" Virgo
Gate 64.6 16º03'45" Virgo – 17º00'00" Virgo
If you like to follow along with the Gene Keys, Human Design Gate 64 is the same energy as Gene Key 64.
Get your free Human Design Gate 64 Journal
Would you like to learn more about your Human Design chart or Astrology Chart?  If so, check out our products and services here. I offer a really cool Human Design Report where you will learn a lot about your Human Design.
Click here to learn more about other Human Design Gates.  Also, make sure to get your Free Human Design chart and Free Astro Gene Keys chart to take on your journey through the exciting world of Human Design and Gene Keys.
Would you like to get a Human Design reading?  If so, reach out to one of our Human Design professionals.  If you're a Human Design professional, Gene Keys professional, astrologer, psychic, or have another profession and would like to get more exposure, let's team up.