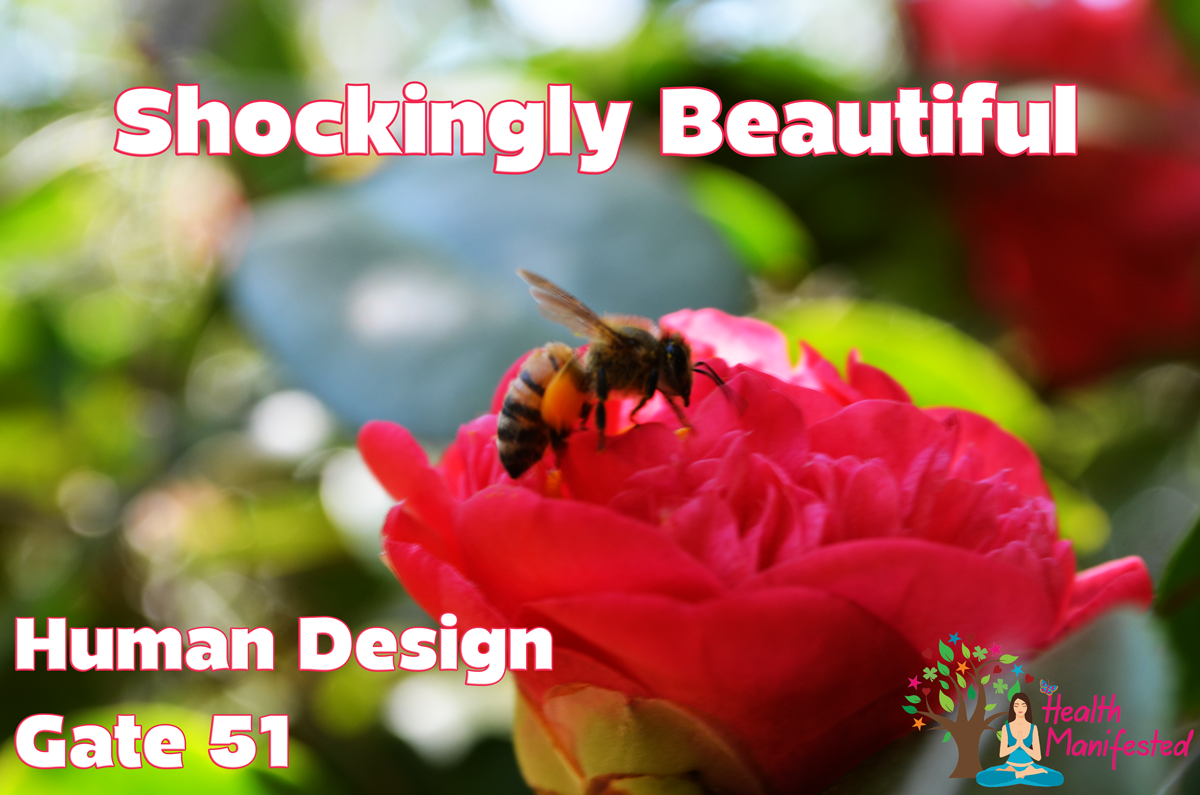 While the Sun is transiting in Human Design Gate 51 also known as Gene Key 51 we can have shocking experiences.  These shocking experiences can shock us into a spiritual awakening. It can bring about depression anxiety and fear.  We can feel like a loner and have a pity party.  We can feel hopeless during this time.
This energy can bring about change.  It can also be a great time to take a risk.  This energy can be very empowering.  This energy can be best used by being creative.  We can feel aggravated with the situations of our lives while the Sun is transiting in Human Design Gate 51.
I want to ask you, what can you do today to create a more fulfilling life?  What would bring you more happiness?  Take the initiative to follow your bliss.  Trust in life and the bigger plan.  Believe in yourself.  Don't let fear stop you from achieving your goals.  Know you are beautiful just the way you are.  Find the beauty in life.
If you are feeling the low vibration of this gate, make sure to check out our inspirational quotes on Pinterest, Patreon, LinkedIn, Twitter, and Facebook.  Cheer up.  Believe in yourself and your ability to transform your life.  Believe in yourself.  You are beautifully and uniquely you and you have a purpose.
If you like to follow along with the Gene Keys, Human Design Gate 51 is the same energy as Gene Key 51.
Would you like to learn more about your Human Design chart or Astrology Chart?  If so, check out our products and services here. I offer a really cool Human Design Report where you will learn a lot about your Human Design.
Click here to learn more about other Human Design Gates.  Also, make sure to get your Free Human Design chart and Free Astro Gene Keys chart to take on your journey through the exciting world of Human Design and Gene Keys.
Would you like to get a Human Design reading?  If so, reach out to one of our Human Design professionals.  If you're a Human Design professional, Gene Keys professional, astrologer, psychic, or have another profession and would like to get more exposure, let's team up.