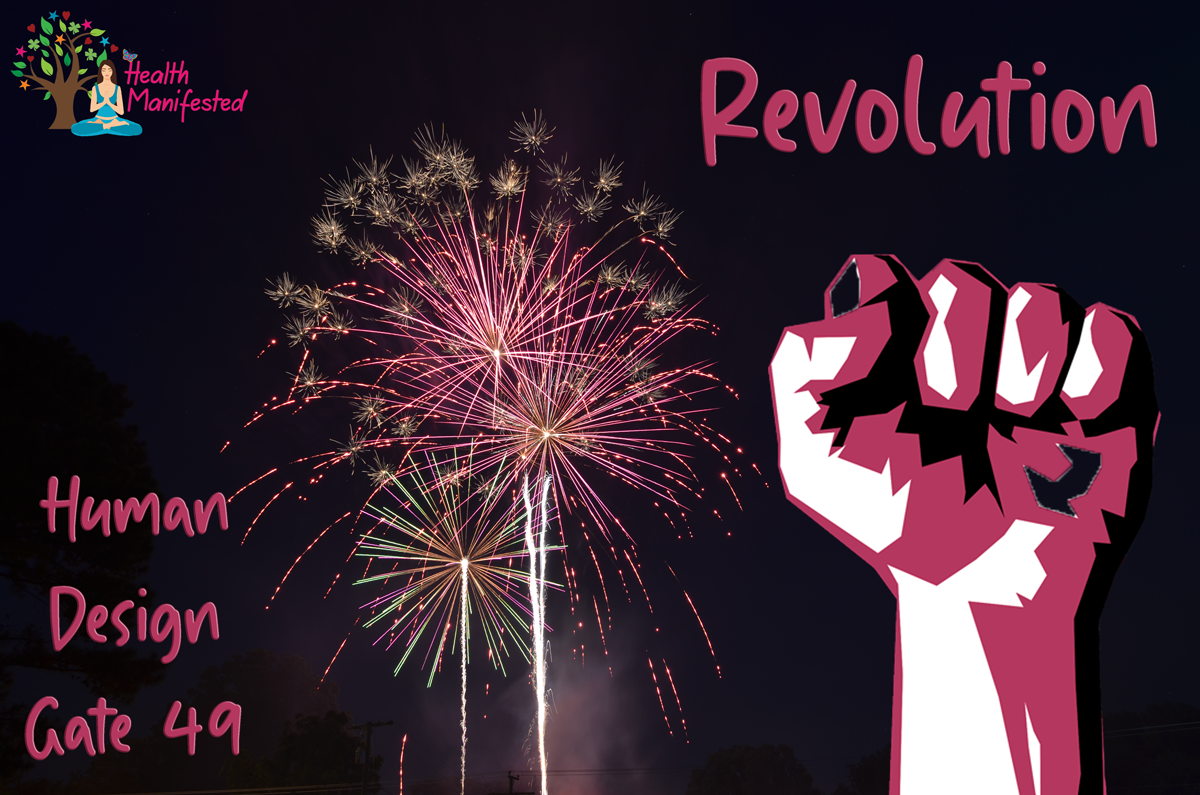 Human Design Gate 49 is the Gate of Revolution.  While Human Design Gate 49 also known as Gene Key 49 is transiting we are being asked if we are ready to create a revolution in our lives and evolve to the next level.  This is emotional energy that has the potential to react.  Make sure you remember while this energy is transiting who is on your team.  Who has been there for you?  Make sure you don't cut people out of your life that are good for you because of an emotional reaction or fear of rejection.  Also know that some people are not part of our path and can't help us reach our goals and during this time we may become more aware of this.  What steps can you take during this time to create a radical change that can improve your world and the world around you?  Is there something that needs to fall away to create something better?  Change takes time and sometimes we need a new beginning to reach our goals.
If you like to follow along with the Gene Keys, Human Design Gate 49 is the same energy as Gene Key 49.
Would you like to learn more about your Human Design chart or Astrology Chart?  If so, check out our products and services here. I offer a really cool Human Design Report where you will learn a lot about your Human Design.
Click here to learn more about other Human Design Gates.  Also, make sure to get your Free Human Design chart and Free Astro Gene Keys chart to take on your journey through the exciting world of Human Design and Gene Keys.
If you are a Human Design or Gene Keys guru or have another profession of similar nature and you would like to get more exposure, we are now offering personalized profiles on our professional's page.  If you would like to learn more let's team up.