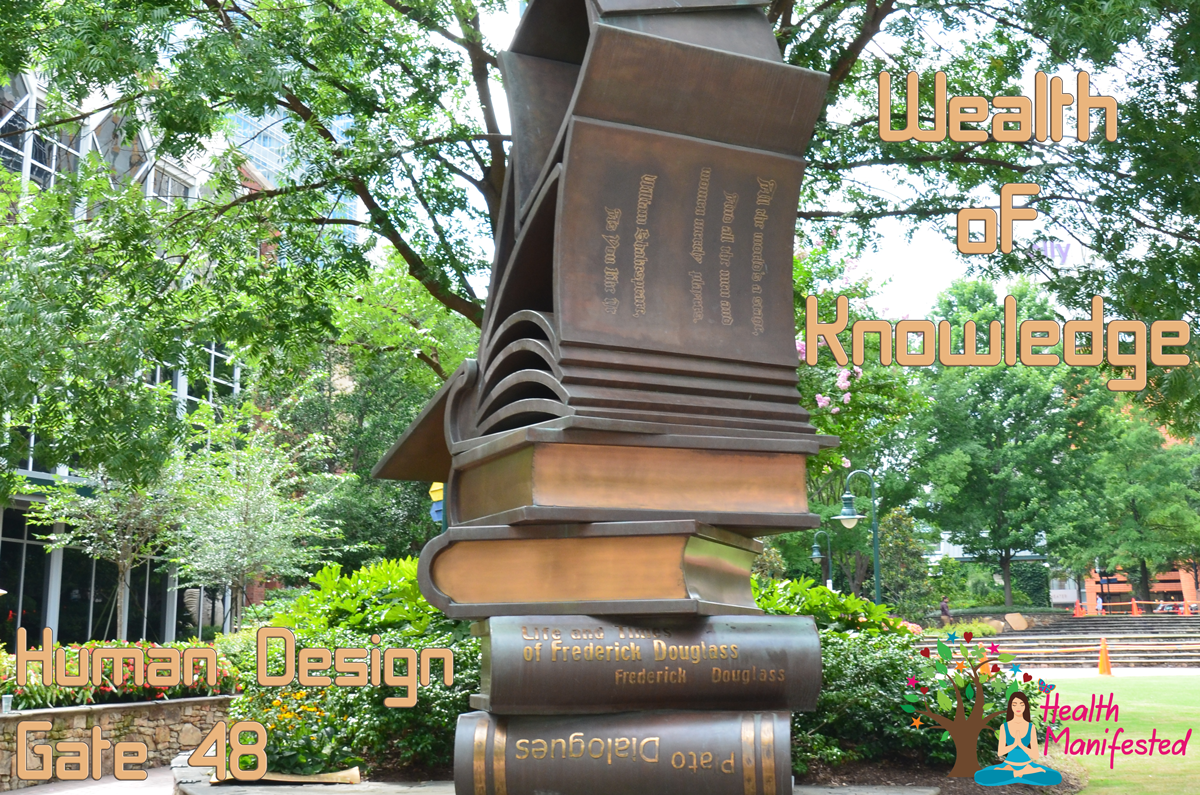 While the Sun is in Human Design Gate 48 also known as Gene Key 48, we can have a fear of inadequacy. We can see more clearly how much knowledge and wisdom we have to share with the world.  Human Design Gate 48 can bring an awareness of how much the fear of feeling like you don't know enough can hold you back. What knowledge do you have that you can share with the World?  Is there something you have spent a lot of effort and time learning?  Is there something you may do for a hobby that you enjoy sharing with others?  Do you value your knowledge?  Do you have any fears around not being good enough that you can let go of?  Trust you are good enough and know enough.  See the good in others and the beauty around you.
If you like to follow along with the Gene Keys, Human Design Gate 48 is the same energy as Gene Key 48.
Would you like to learn more about your Human Design chart or Astrology Chart?  If so, check out our products and services here. I offer a really cool Human Design Report where you will learn a lot about your Human Design.
Click here to learn more about other Human Design Gates.  Also, make sure to get your Free Human Design chart and Free Astro Gene Keys chart to take on your journey through the exciting world of Human Design and Gene Keys.
Would you like to get a Human Design reading?  If so, reach out to one of our Human Design professionals.  If you're a Human Design professional, Gene Keys professional, astrologer, psychic, or have another profession and would like to get more exposure, let's team up.