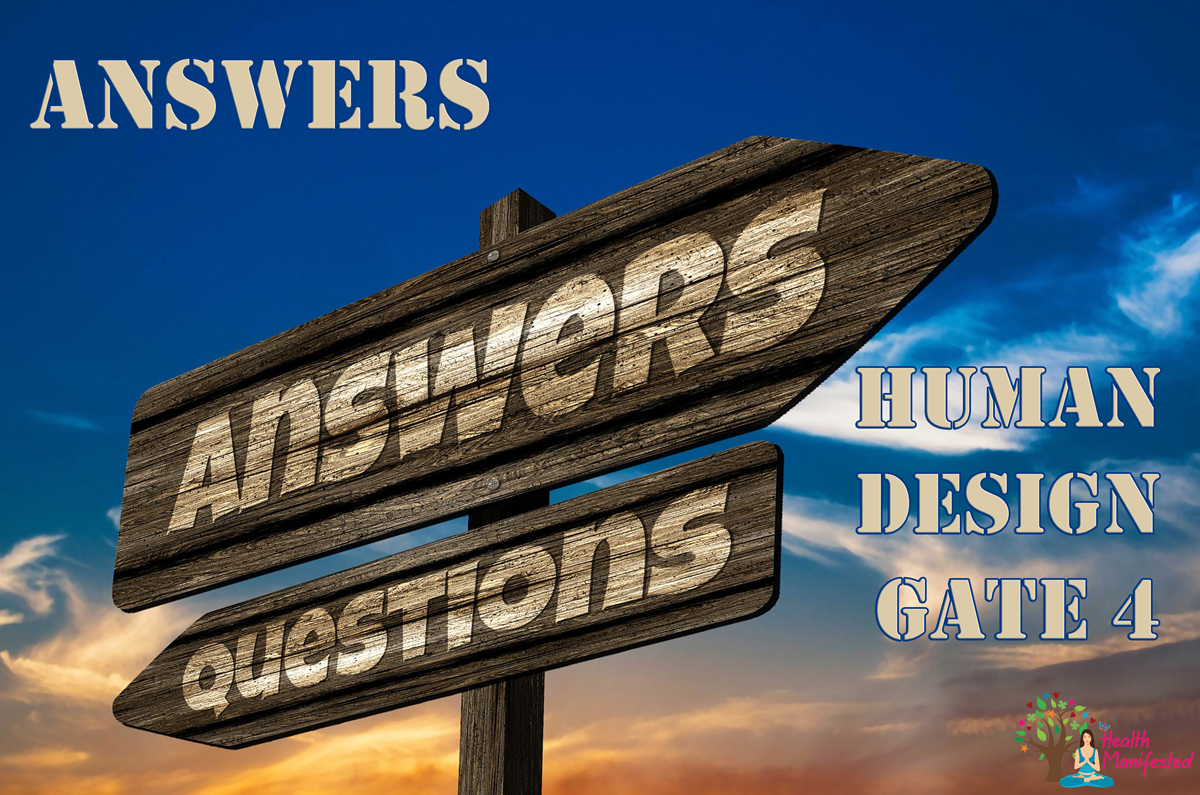 While the Sun is transiting in Human Design Gate 4 also known as Gene Key 4 be patient as answers come.  Be ok with not knowing the answer.  Let go of the pressure to figure out the answer.  Have peace in not knowing the answer.  While the Sun is in Human Design Gate 4 you may be able to see all angles of a situation in question better than normal.  This energy carries with it forgiveness.  Forgive yourself for not knowing the answers in the past and be at peace.
If you like to follow along with the Gene Keys, Human Design Gate 4 is the same energy as Gene Key 4.
Would you like to learn more about your Human Design chart or Astrology Chart?  If so, check out our products and services here. I offer a really cool Human Design Report where you will learn a lot about your Human Design.
Click here to learn more about other Human Design Gates.  Also, make sure to get your Free Human Design chart and Free Astro Gene Keys chart to take on your journey through the exciting world of Human Design and Gene Keys.
If you are a Human Design or Gene Keys guru or have another profession of similar nature and you would like to get more exposure, we are now offering personalized profiles on our professional's page.  If you would like to learn more let's team up.