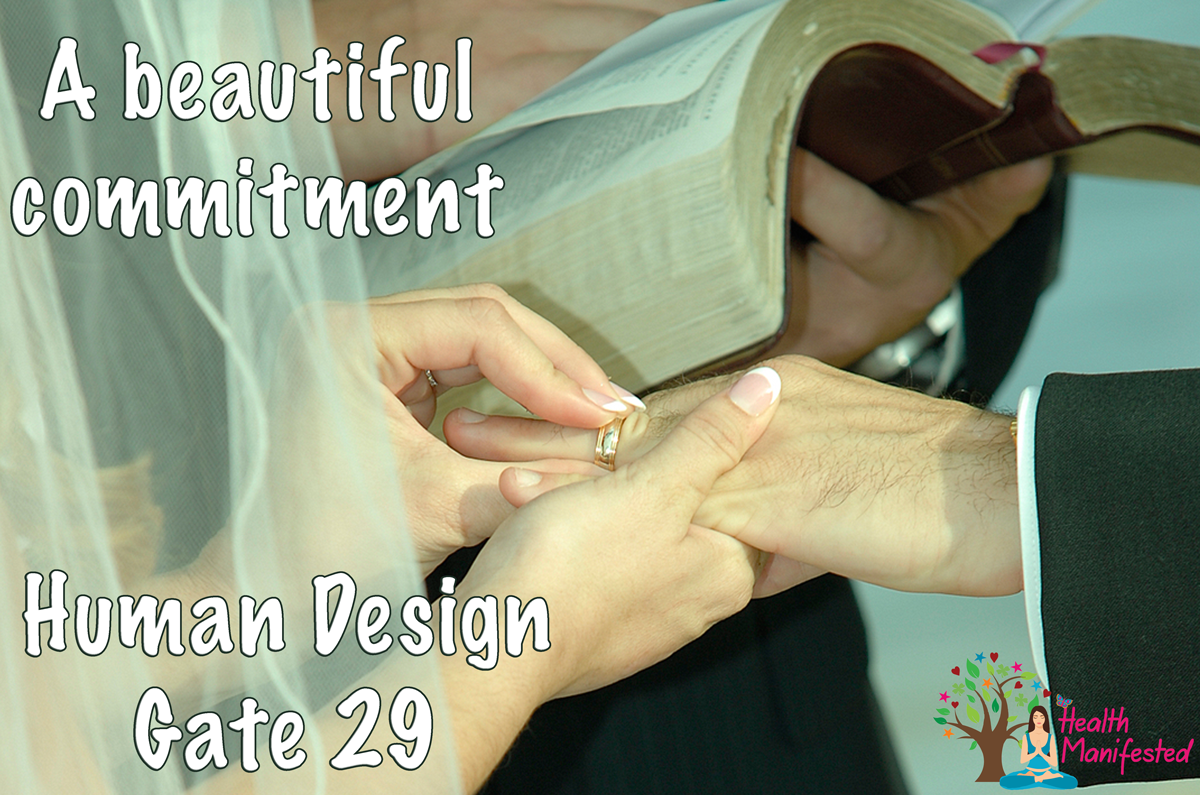 While a planet is transiting in Human Design Gate 29 also known as Gene Key 29, I want you to ask yourself, what do you truly desire and what do you really want to fully commit yourself to?  What obstacles can you overcome to really follow through on your dreams and commitments?  This week you are being tested.  What are you committed to?  Transcend any limitations and follow through on the right commitments.  There is a potential to overcommit yourself, so make sure to commit to what is important.  Also, look at what previous commitments may need to come to an end.  Life has many cycles, if a cycle is coming to an end for you, don't see it as a failure, but a potential to commit to a life you really love.  Human Design Gate 29 brings the energy for decisions.  Say yes to life.
Gate 29 Keywords
Commitments

Overcommitment

Follow your desires

Say Yes

Cycles of Commitments

Devotion

Unreliable
Human Design Gate 29 Lines
Gate 29.1 commitment and the draftee

Gate 29.2 commitment and assessment
Gate 29.3 commitment and evaluation
Gate 29.4 commitment and directness
Gate 29.5 commitment and overreach
Gate 29.6 commitment and confusion
Human Design Gate 29 Astrology Sign and Degrees
Gate 29 24º30'00" Leo – 00º07'30" Virgo
Gate 29.1 24º30'00" Leo – 25º26'15" Leo
Gate 29.2 25º26'15" Leo – 26º22'30" Leo
Gate 29.3 26º22'30" Leo 27º18'45" Leo
Gate 29.4 27º18'45" Leo – 28º15'00" Leo
Gate 29.5 28º15'00" Leo – 29º11'15" Leo
Gate 29.6 29º11'15" Leo – 00º07'30" Virgo
If you like to follow along with the Gene Keys, Human Design Gate 29 is the same energy as Gene Key 29.
Get your free Human Design Gate 29 Journal
Would you like to learn more about your Human Design chart or Astrology Chart?  If so, check out our products and services here. I offer a really cool Human Design Report where you will learn a lot about your Human Design.
Click here to learn more about other Human Design Gates.  Also, make sure to get your Free Human Design chart and Free Astro Gene Keys chart to take on your journey through the exciting world of Human Design and Gene Keys.
Would you like to get a Human Design reading?  If so, reach out to one of our Human Design professionals.  If you're a Human Design professional, Gene Keys professional, astrologer, psychic, or have another profession and would like to get more exposure, let's team up.