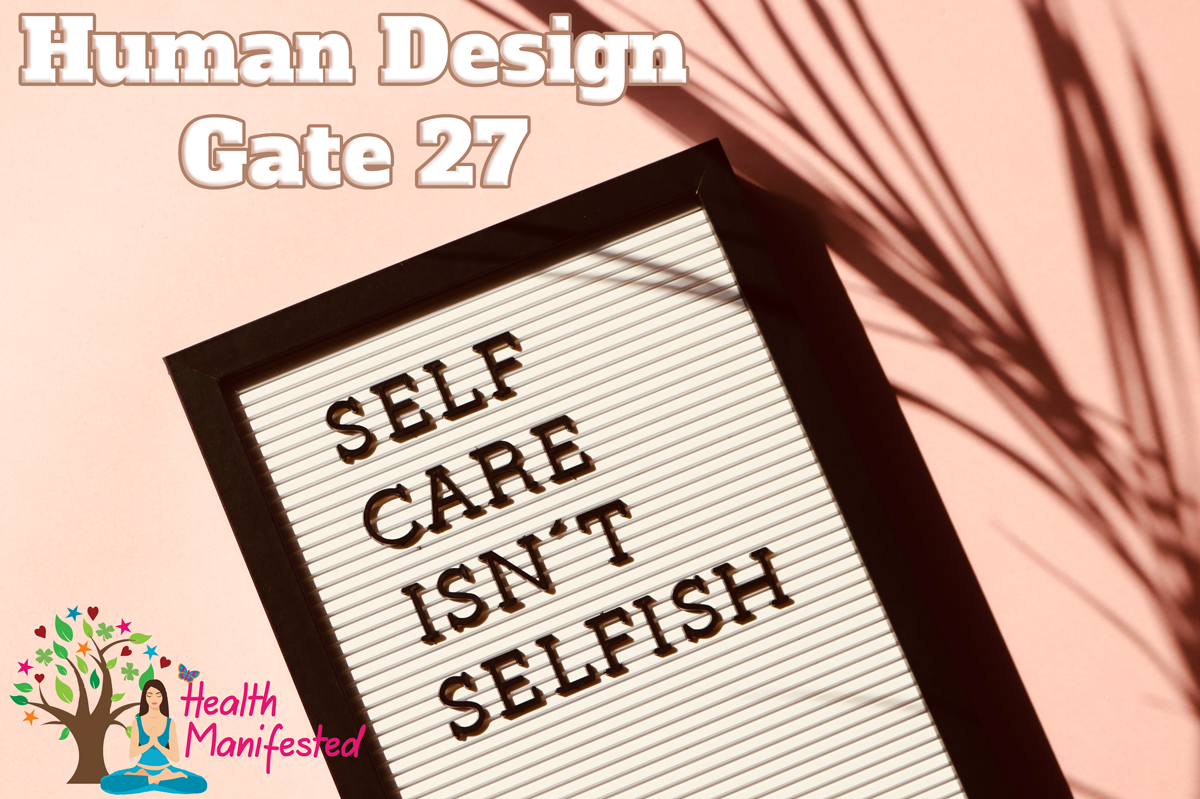 While the Sun is transiting in Human Design Gate 27 also known as Gene Key 27, I want to ask you, are you giving from your heart?  Have you closed yourself off because you feel like your kindness has been taken advantage of?  Has this created you to become more self-centered?  Human Design Gate 27 is a Taurus energy.  I would like you to do something this week that is generous and give from your heart.  I would also like to invite you to do something just for you.  Some may say this is selfish, but it is very important to love yourself.  If you give and give to others and not to yourself you can deplete yourself of energy.   It is important to nourish yourself.  Make yourself and your loved ones a gourmet meal, pamper yourself.  Show the ones you love that you care.  It's ok to be a little selfish sometimes.  Being selfish is often seen as a bad thing, but you are the only one living your life.  Love yourself, but always remember the ones you love and their generosity.  This energy can be very mathematical.  This can be a great time to calculate your next best move.
If you like to follow along with the Gene Keys, Human Design Gate 27 is the same energy as Gene Key 27.
Would you like to learn more about your Human Design chart or Astrology Chart?  If so, check out our products and services here. I offer a really cool Human Design Report where you will learn a lot about your Human Design.
Click here to learn more about other Human Design Gates.  Also, make sure to get your Free Human Design chart and Free Astro Gene Keys chart to take on your journey through the exciting world of Human Design and Gene Keys.
Would you like to get a Human Design reading?  If so, reach out to one of our Human Design professionals.  If you're a Human Design professional, Gene Keys professional, astrologer, psychic, or have another profession and would like to get more exposure, let's team up.