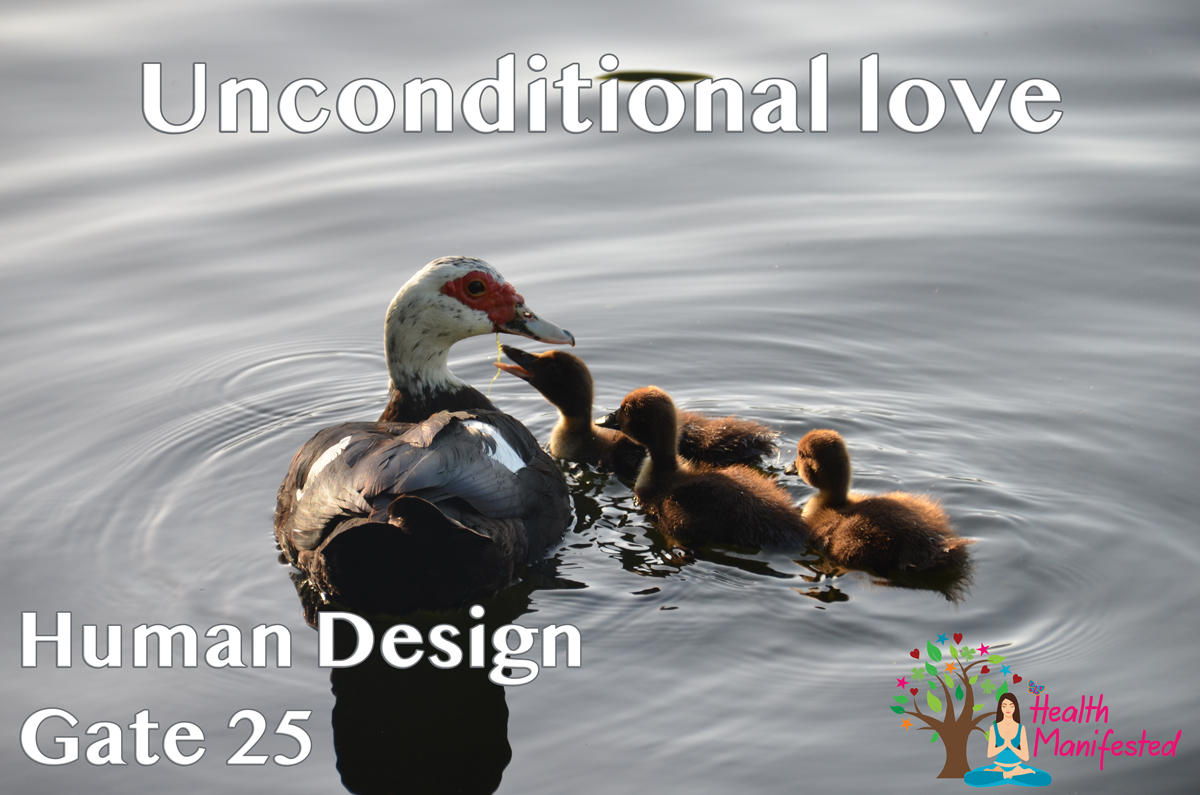 While the Sun is transiting in Human Design Gate 25 also known as Gene Key 25, we can feel constricted and have some fears come up for us.  It can bring the fear of survival.  Try to let go of fear and be optimistic.  The goal is to accept and the circumstances in your life just as they are which brings about universal love.  During this time we have the potential to push people away.  It is a great time to go within yourself and see the pains you may be carrying, recognize the pain and accept it.  In the highest expression, Human Design Gate 25 is the energy of universal love.  Connect with what is most important to you.  Be an example of love.  Connect with God or the Universe, whatever resonates most with you.  Trust in the divine plan and release any fears you are carrying. Show the ones you love how much they mean to you.
If you like to follow along with the Gene Keys, Human Design Gate 25 is the same energy as Gene Key 25.
Would you like to learn more about your Human Design chart or Astrology Chart?  If so, check out our products and services here. I offer a really cool Human Design Report where you will learn a lot about your Human Design.
Click here to learn more about other Human Design Gates.  Also, make sure to get your Free Human Design chart and Free Astro Gene Keys chart to take on your journey through the exciting world of Human Design and Gene Keys.
If you are a Human Design or Gene Keys guru or have another profession of similar nature and you would like to get more exposure, we are now offering personalized profiles on our professional's page.  If you would like to learn more let's team up.