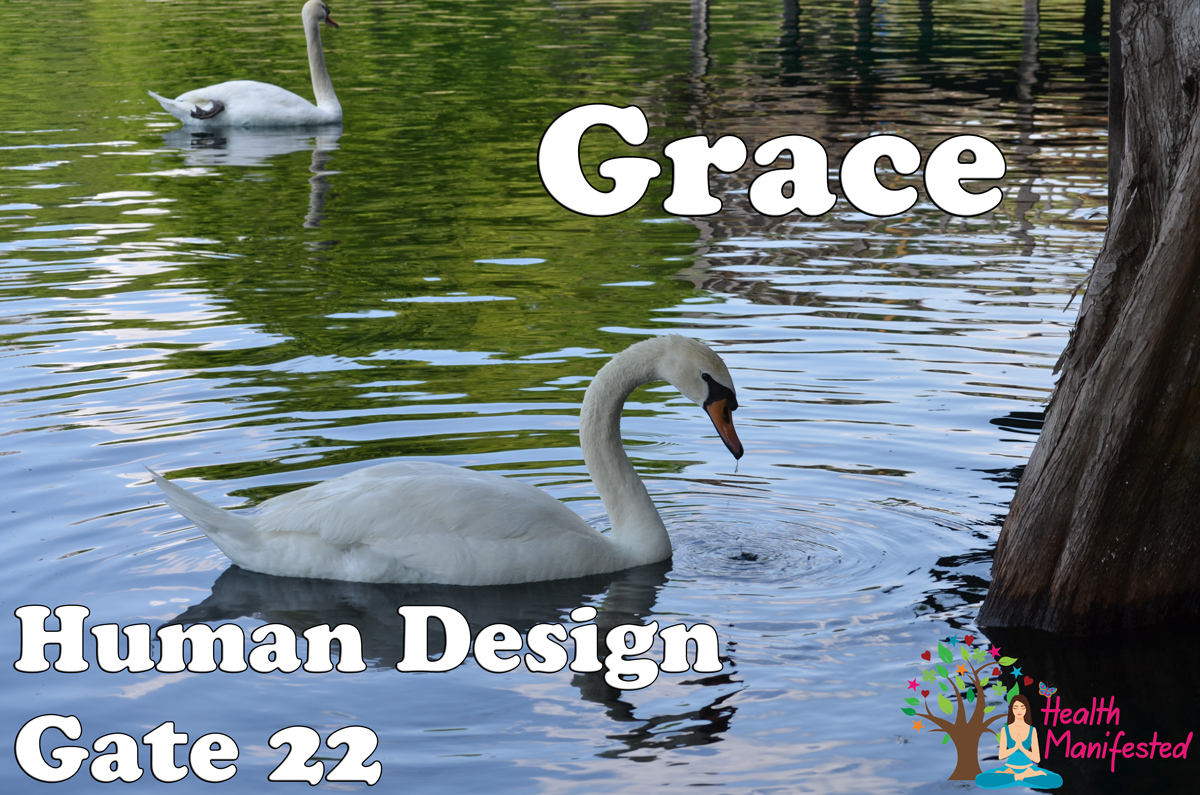 While the Sun is transiting in Human Design Gate 22 also known as Gene Key 22 I want to ask you, do you trust your feelings?  This energy is emotional energy and can have high highs and low lows.  If you are feeling emotionally low I want to ask, are you taking responsibility for the parts you have played?  This energy can bring about a sense of suffering.  Are you causing your own suffering?  Know that you are forgiven for your sins.  The best way to transcend suffering is to embrace your karma and forgive yourself.  Trust what you need will come.  Think positive.
Human Design Gate 22 in the highest expression has the potential to be pure kindness and graceful.  Listen closely to what is causing the suffering of those you love.  Have compassion for yourself and others.  Try to be that kind heart.  Let go of any resentment you are holding on to.  If you need alone time allow yourself to have it, we all aren't going to be social during this time.  It's ok to not talk about your feelings.
Gate 22 Keywords
Graceful
Suffering
Resentment
Listen
Kindness
Emotional
Low Lows
Trust
Antisocial
Musical
Relationship problems
High Highs
Fear of losing control
Calm
Proper
Human Design Gate 22 Lines
Gate 22.1 grace and a second-class ticket
Gate 22.2 grace and charm school
Gate 22.3 the egoist and influence
Gate 22.4 grace and sensitivity
Gate 22.5 grace and directness
Gate 22.6 grace and maturity
Human Design Gate 22 Astrology Sign and Degrees
Gate 22 17º00'00" Pisces – 22º37'30" Pisces
Gate 22.1 17º00'00" Pisces – 17º56'15" Pisces
Gate 22.2 17º56'15" Pisces – 18º52'30" Pisces
Gate 22.3 18º52'30" Pisces – 19º48'45" Pisces
Gate 22.4 19º48'45" Pisces – 20º45'00" Pisces
Gate 22.5 20º45'00" Pisces – 21º41'15" Pisces
Gate 22.6 21º41'15" Pisces – 22º37'30" Pisces
If you like to follow along with the Gene Keys, Human Design Gate 22 is the same energy as Gene Key 22.
Get your free Human Design Gate 22 Journal
Would you like to learn more about your Human Design chart or Astrology Chart?  If so, check out our products and services here. I offer a really cool Human Design Report where you will learn a lot about your Human Design.
Click here to learn more about other Human Design Gates.  Also, make sure to get your Free Human Design chart and Free Astro Gene Keys chart to take on your journey through the exciting world of Human Design and Gene Keys.
Would you like to get a Human Design reading?  If so, reach out to one of our Human Design professionals.  If you're a Human Design professional, Gene Keys professional, astrologer, psychic, or have another profession and would like to get more exposure, let's team up.