Genetic Matrix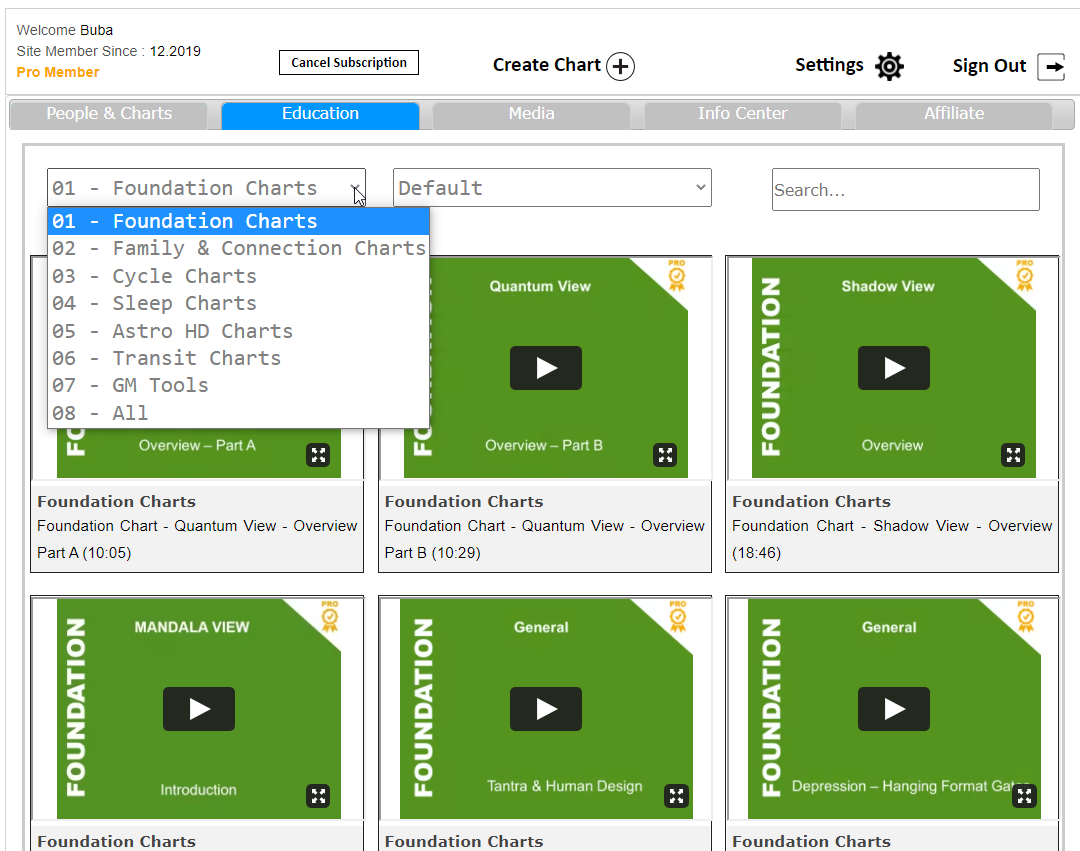 now offers Human Design educational videos.  There are educational videos for the foundation charts, family and connection charts, cycle charts, sleep charts, Astro HD charts, Transit charts, and Genetic Matrix tools.  There will be additional videos added over time.  These educational videos are included in the Pro Membership.  These videos are designed to help you better understand Human Design and how to read and use the charts.  Feel free to contact me and let me know if have a video idea you would like to see.
You can access these videos by going to the "Education" tab is in between the "People & Charts" tab and the "Media" tab.  The educational videos can be used to help you better understand the charts in Genetic Matrix and expand your Human Design knowledge for a very affordable price.
Make sure to check out other charts and features Genetic Matrix offers here.  You can also learn more Human Design Basics and learn about the Human Design Gates here.