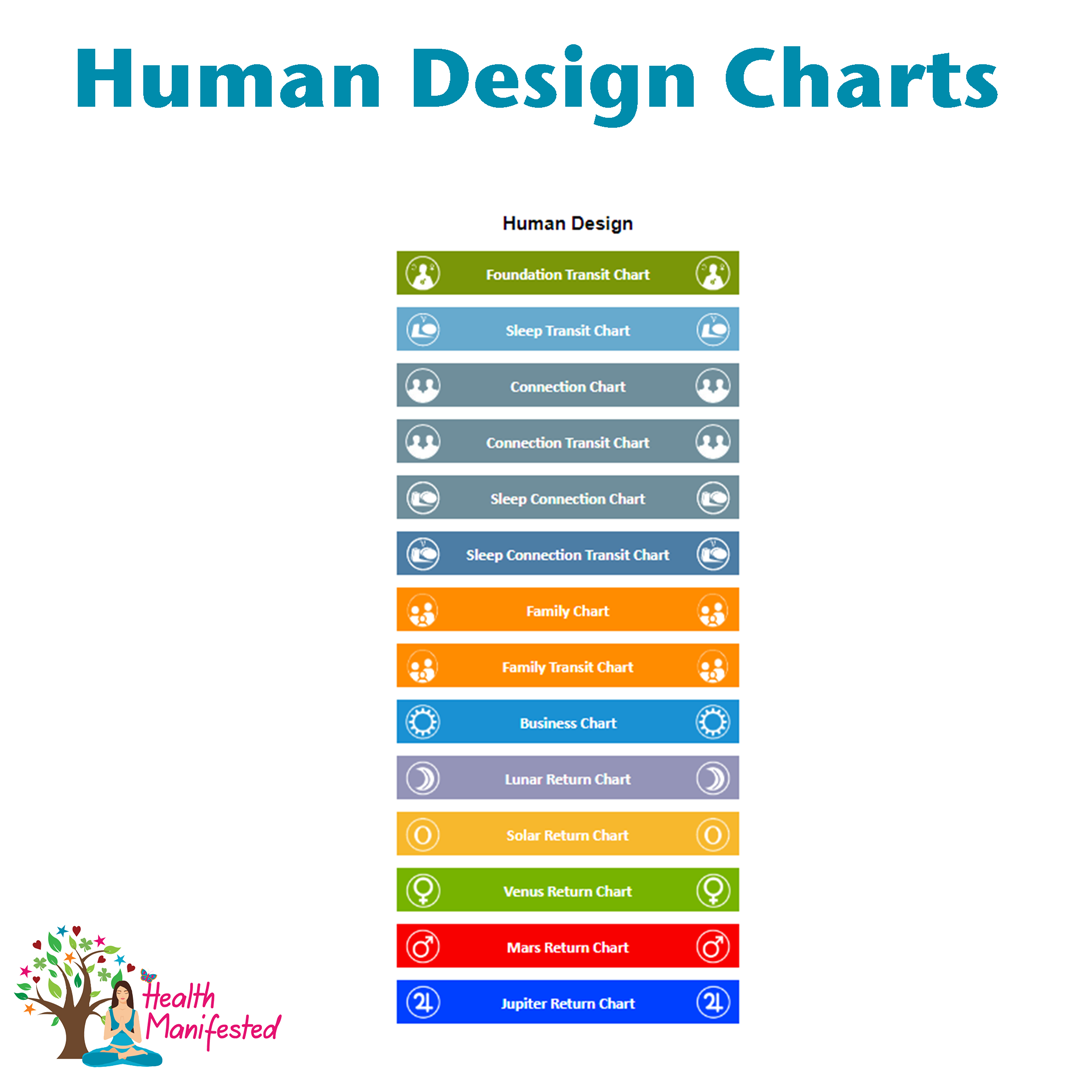 Did you know with a Genetic Matrix membership you can get all sorts of Human Design charts?  You can get Foundation Transit Charts, Sleep Transit charts, Connection charts, Connection transit charts, Sleep Connection Transit charts, Family Charts, Family transit charts, Business Charts, Lunchar Return Charts, Solar Return Charts, Venus Return charts, Mars return charts, and Jupiter Return charts.
You also have access to the Astro HD charts and Animal-Human Design Charts.  Within the charts, there are additional views. There are so many amazing charts, I can't possibly list them all.
Make sure to check out other features Genetic Matrix offers here.  You can also learn more Human Design Basics and learn about the Human Design Gates to help you on your journey.