Genetic Matrix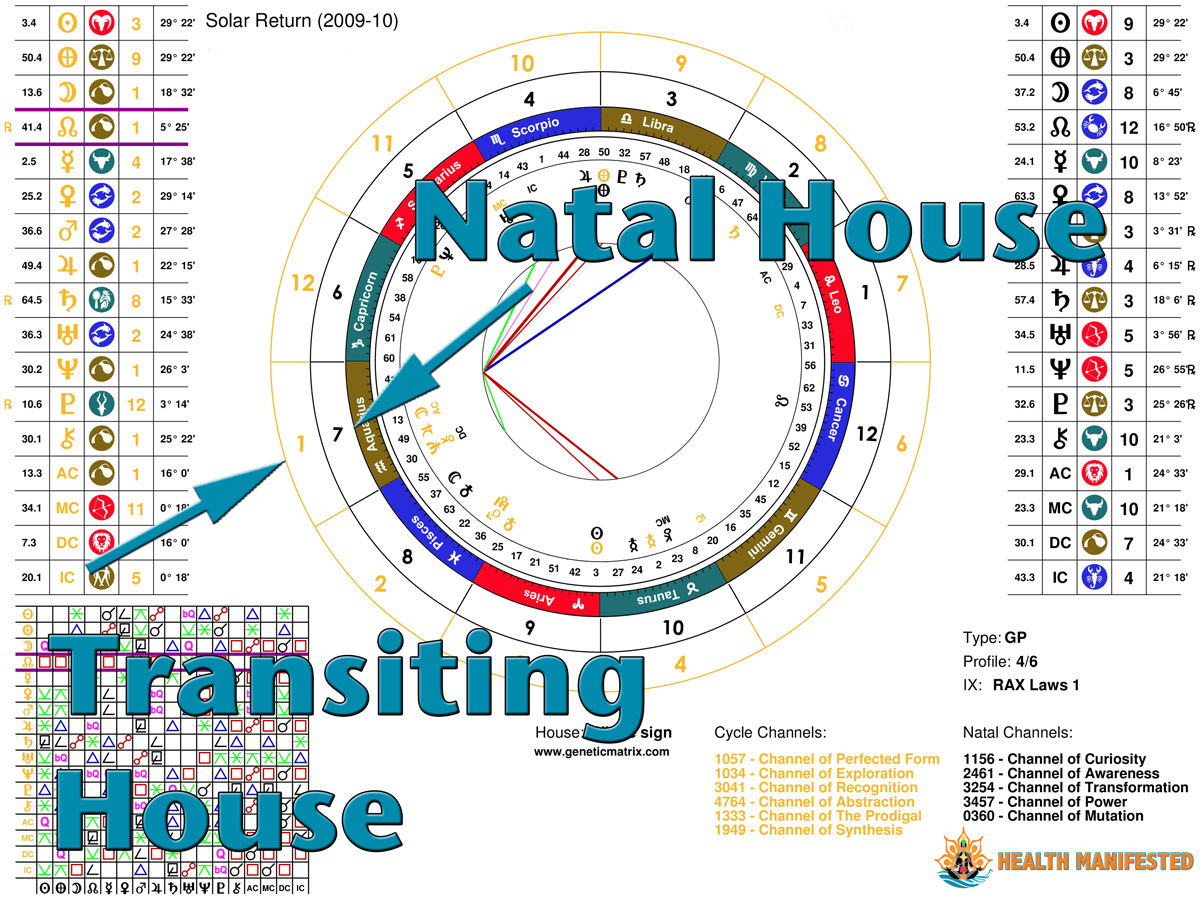 has now developed a Human Design Astrology Wheel that incorporates the aspects of Astrology in conjunction with the Human Design Gates.  It is an amazing system for both Astrologers and Human Design Specialist alike, especially if you want to think outside the box.   Saturn is now in Aquarius.  This is a time of inventions and new ways of doing things.  Welcome to the future of Human Design and Astrology.  If you would like to check out your Human Design Astrology Solar Return make sure to sign up today.  There will be future return and cycle charts like Uranus opposition, Saturn returns, Lunar Returns, Jupiter Returns and Mars returns.  Let's get excited about the future.  There are so many charts as part of this membership.
My Solar Return Experience
Solar Returns are so great to see.  They can give you a huge insight about what the birth year ahead will be like for you.  In 2009 I got married.  When  I pulled up the exact day and time I had a stellium of planets transiting my 7th house of business agreements and marriage.  Seeing the Human Design Gates the planets were in really gave me more insight into my marriage and rings sooooo incredibly true.  It is truly amazing what you can see when you combine these 2 systems HDAstro is amazing!  Shall we call it HDAstro Solar Return or Human Design Astrology Solar Return or An Astrology Solar return with a twist?  Does it really matter?  The combination is a banging success.
The place where I wanted to get married only had one day available in a 6 month time span and it happened to be my birthday.  When I pulled my Human Design Astrology Solar Return chart for 2009 I realized I had a stellium of planets in my 1st house.  The 1st house is the house of your identity and on that day I stood before 150 people and said "I do" and signed paperwork to become Victoria Bagnell.
Transits Transform You
I have heard a lot of people in the Human Design community say that they believe that people should not follow the transits, but decisions we make on a daily basis transform us into who we are as we evolve.  We use these energies hourly, daily, weekly, monthly and yearly.  You can follow these transits and look back on what happened to you at a significant point in your life.  Your foundation or birth chart is very important for making decisions like, what career is best for me and asking questions like who am I.  It is great for showing you how uniquely beautiful you are, but the transits are something we all go through collectively and each aspect affects us differently on our unique path and we can ride the wave.  I would like to encourage you to take the journey through the transits.  You may be amazed about the choices you made during certain transits.  A great book for learning the transits is Planets in Transit.  I would also recommend checking out my recommended list of Astrology books and Human Design books to learn more.